What are Anthony's secrets to his success? Learn how Anthony turned a combination of hard work and a love of people into an impressive career in the decorated apparel industry.
###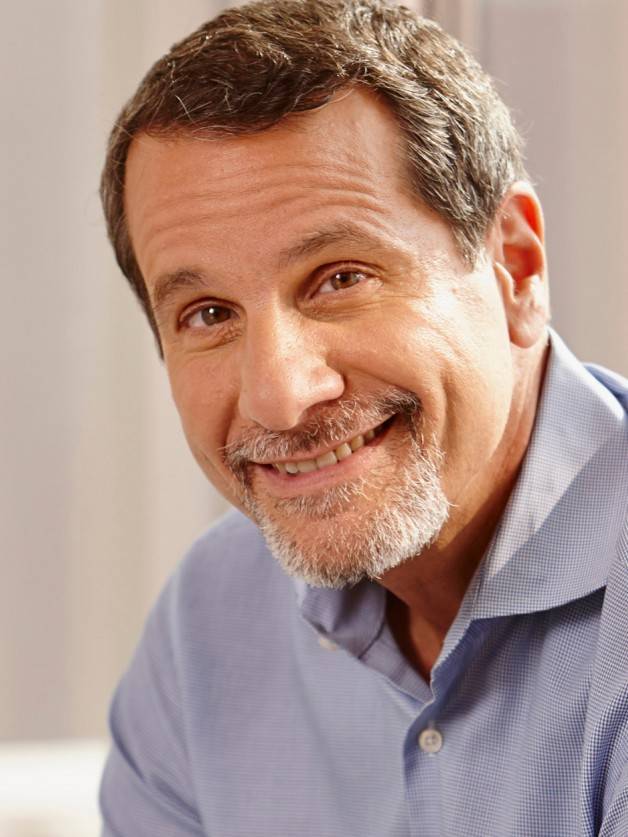 Anthony Corsano: The Value of Hard Work
BY ANTHONY CORSANO
Anthony Corsano combined hard work and a love of people into an impressive career in the decorated apparel industry that has spanned 40 years and is still going.
What is the secret to success? If you ask Anthony Corsano, former president and Chief Executive Officer of Anvil Knitwear; former Senior Vice President of Gildan; President and Chief Operating Officer of Bolt Printing, Brookfield, Conn.; chairman of the Gildan Board of Decorators; and Senior Advisor for Paramount Apparel International, Bourbon, Mo., he'll tell you four things:
Be the first one in and the last one out.
Build a relationship with your customers.
Always be part of the solution and never be part of the problem.
Corsano started his 40-year journey in the decorated apparel industry transitioning straight from high school to his parent's offset printing company. A customer and mentor, who also did business with Anvil Knitwear, alerted him to a job opening there.
"Just for fun, I went on the interview, because I had never been on one," he says. "After an incredible discussion with the national sales manager, he set up an appointment to see the president, Ross Castagna.
"Castagna welcomed me into his office. He picked up a T-shirt, tossed it across the table and said, 'I'll be back in 10 minutes, sell it to me.' And, I got the job.
"I went from sales trainee to salesperson to national sales manager to vice president of sales to executive vice president of sales and marketing, and finally to president and CEO. It ended up being an amazing career. I loved it. It never felt like a job, and I had a great time.
"There were decades where I couldn't sleep on a Sunday night, because I was so excited about getting back to work on Monday morning," he says.
Corsano's love of the job and his natural aptitude emerged early on at Anvil. As a sales trainee, he happened to field a call from Saul Grossman of Insta Graphics, Cerritos, Calif., one of Anvil's largest customers. Over a few months, he built a solid relationship.
"At the time my assigned sales region was the New England states, essentially the smallest territory," Corsano remembers. "Grossman called my boss and said 'I'm going to give you significant business, but I'm only going forward if Anthony is my sales rep.'"
"So they moved my territory from New England to Southern California, and I went from having the smallest to the largest territory and that was it. It took off from there."
"I did whatever was asked of me or whatever I had to, and I still do that. Even as president of a $250-million business with 3,000 employees, it was not usual to find me every few months, cleaning a refrigerator in the break room. I did whatever it took to get the job done."
For 37 years, I did a lot of traveling. I was on the road two to three weeks a month, and I got to go all over the world," he says.
It was May 2012, when Gildan purchased Anvil, and Corsano transitioned to senior vice president. In fact, part of the purchase agreement was that he sign a five-year contract.
"That job was amazing," he remembers. "I don't know if I can say enough good things about how I was welcomed in by Gildan. I was embraced and made part of the team right out of the box."
"I was responsible for the global lifestyle brands. I was selling to Nike, Adidas and Disney level companies. We more than doubled that business in five years."
It was in January of 2018 that Corsano chose to leave Gildan and the constant traveling to spend more time at home. At the request of his lovely wife Lana, who owns Bolt Printing, a full-service custom decorating apparel business, he took on the financial reporting and management of the production floor.
And finally, in September 2020, he was invited to join Paramount Apparel International, a high-volume contract apparel decorator in Bourbon, Mo., as senior advisor.
Corsano's skills and experience have served him well throughout his career, but he attributes the majority of his success to simple hard work.
"I think if you have an average IQ, show up every day and do the best you can, you will shine," he says. "My strengths are building relationships, both inside and outside an organization. I always tried to lead by example, and I did that regardless of the position I held. And, I also surrounded myself with people who were smarter at their jobs than I was.
Stay tuned to this blog for lots of great educational content from all the Board of Decorators this coming year.