Based on my experience incorporating social media in my marketing, you are missing out on valuable opportunities if you don't participate.
###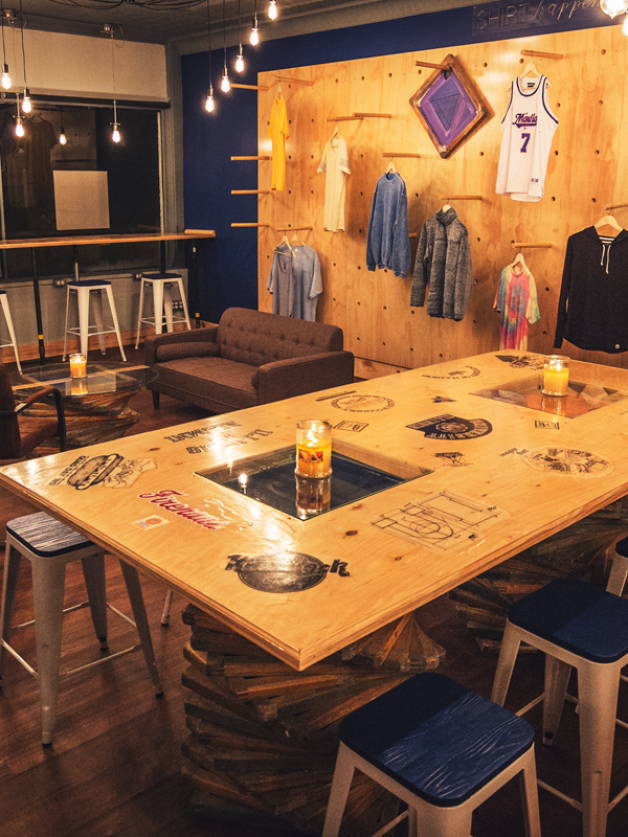 5
Core
Team
Members
Every
Print
Shop
Needs
5
Core
Team
Members
Every
Print
Shop
Needs
Here are the five-core people Anthony Corsano recommends that every decorated-apparel team needs to be profitable.
Decorated-apparel industry veteran Anthony Corsano, president and COO at Brookfield, CT-based Bolt Printing, knows what kind of team a successful shop needs to Uplevel its operations.
Corsano started his career at ANVIL in 1980, where he worked his way up to become president and CEO. In 2012, he was instrumental in orchestrating the sale of ANVIL to Gildan for $88 million—and then he spent six years as senior vice president of Gildan Lifestyle Brands, before retiring. Now, Bolt Printing is a family affair for Corsano, as he runs the busy and profitable shop alongside his wife, Lana.
The foundation of any business is a solid team. As a leader, Corsano suggests looking at your skill set and evaluating what you can and can't do. "Outsource and delegate as needed," he says, while acknowledging that one person may take on more than one role if you're a new business just starting out and lack the capital needed for multiple team members. "Your business can add employees, as it scales," he says.
Remember to factor employee costs into your cost per item. Many decorating businesses struggle with this key aspect. "Decorators often have no idea how much it costs them to produce a decorated garment," Corsano says. "When you work all the time and don't charge enough, you often stay small. Successful decorators really understand the costs of production and added key team members to become more and more efficient."
Here are the five core people Corsano recommends that every decorated-apparel team needs to be profitable.
Cash flow is, of course, at the root of any successful business. You must know what funds are going out and coming in. You must be aware of costs and profit margins.
If the financial side of the business isn't in your wheelhouse, Corsano says that hiring a person to help you with numbers and figures should be a top priority.
"If you can't afford a very strong in-house financial person," Corsano says, "you should at least try to find a consultant who could act as an adviser to help you understand the financial side of your business."
An outside bookkeeper or accountant who specializes in small businesses can also make a big difference in your bottom line.
2. A Sales and Marketing Manager
You can be the best printing company around, but if you're not getting your name, products and services out there in front of prospects and existing customers, you're dead in the water.
That's why you need a sales and marketing guru on your team.
"You need someone who'll reach new customers on your behalf, and get lots of warm leads in your pipeline," Corsano says. "This sales and marketing maven will spend their time securing new business, understanding where the business is going and the kind of customers you want to secure."
This person should also train new salespeople and a social media manager who can build a strong online presence for your business.
3. A Printing Operations Manager
Your production lines are your business's lifeblood. That's why you can't afford downtime or mechanical issues that will slow your team down, make you late with orders or even unable to finish them.
Your company needs someone down in the trenches that knows your processes and the machines.
"Hire a very strong production person who understands the production process from start to finish," Corsano says. "They also need to know how to run your imprinting equipment and quickly troubleshoot problems."
4. A Customer Service Manager
A happy customer is a repeat customer—and is also your greatest marketing tool. Satisfied customers come back again and again, and also tell everyone they know how awesome your business is. That's why you need a person on your team who's obsessed with taking care of your customers.
"Your ideal customer service manager will ensure that every order is processed and costed properly—and that they're being paid for," Corsano says. "This person will manage the front end of your business, as well as the face-to-face customer experience."
Depending on the size of your business, this customer-facing expert might also be responsible for other strategic planning aspects of your organization.
Depending on the current size of your shop, or if you plan to scale, a purchasing manager is another role to consider.
"Building strong relationships with all of your vendors is key," Corsano says. "There's an opportunity to save money when you have the time to just pick up the phone and ask for a discount or a rebate program. A purchasing manager can also look at consolidating vendors, and how that would impact prices."
A great production artist will ensure that artwork that comes in for screen printing or embroidery runs gorgeously. "The difference between the work a good and great production artist turns out is significantly visible," Corsano says. "The better they get at their job, they save your business an enormous amount of money."
Ultimately, Corsano says, as a CEO guiding your decorating business, it's your job to think about how to configure your ideal team, and identify gaps where you need to hire new people. "You know what's important when you look at the team you currently have and where you might want to add additional staffers and roles," he says.