Here are six reasons Dan Strickland knows DTG is a no-brainer for any print shop.
###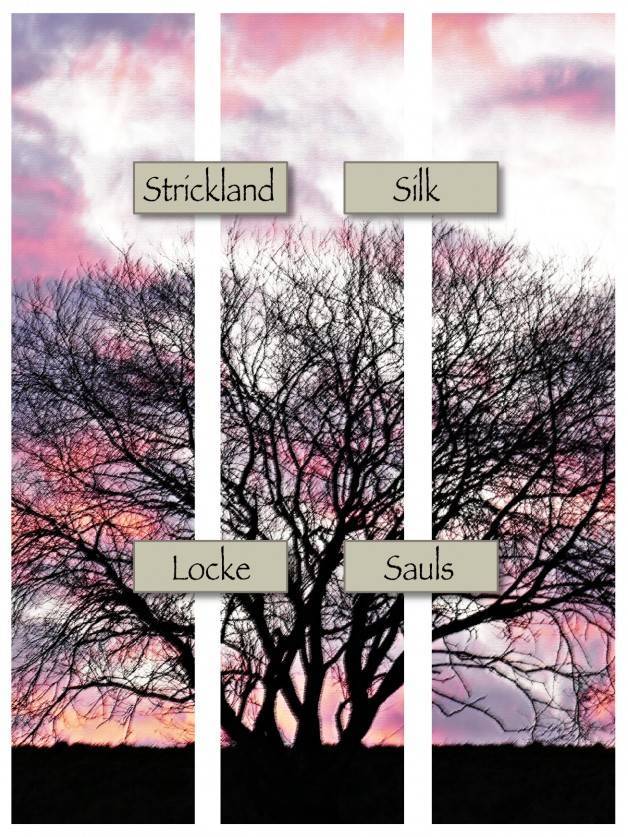 6 Reasons to Expand into DTG Printing Today
6 Reasons to Expand into DTG Printing Today
Dan Strickland has been involved in the printing industry since 1986 when he was just in high school. Now, he's president of Panama City, FL-based Garment Gear Inc., which he runs with his brother, Dallas Strickland. While Dan loves screen printing, he's also been bitten by the DTG bug and encourages other decorators to get on board with offering it as a complementary service to screen-printing customers.
"Screen printing has evolved and with better presses, jobs are easier to set up," he says. "At the same time, it seems like a lot of the average order sizes have decreased. That means you may need to decrease the number of colors in the artwork. Printing a 10-color design on 10 dozen shirts just isn't profitable."
That's where DTG can come in—and take a lot of those time-consuming orders off of your automatics. Here are six reasons Strickland knows DTG is a no-brainer for any print shop.
1. You can print photorealistic artwork (along with patterns and textures).
Traditionally, decorators looked to dye sublimation to turn out photorealistic artwork, but you can get the same stunning outcome with DTG. "Of course, you can often dye-sub over an entire shirt," Strickland says. "With DTG, as with screen printing, you're limited as to the imprint size. But the artwork is crisp and clear when you're printing on a 100% cotton garment."
Strickland also points out that with DTG you're printing at about 10 times the resolution you're screen printing. "With DTG you're hitting 600 dpi," he says.
2. You can work in unlimited colors.
Strickland says there's often a disconnect with a shop salesperson who wants to accommodate extravagant screen-printing artwork requests from clients who don't want a high volume of shirts. "You're limited there," he says. "But with DTG you're never limited to the number of colors you're putting into the design. If you need five shades of red to really capture something, do it. You're not charging by the number of colors in the artwork."
Plus, Strickland notes, some of the more advanced DTG equipment on the market offers white ink so you can print on dark shirts. "You've truly expanded your color gamut then with the addition of Red & Green inks to traditional Cyan, Magenta, Yellow & Black," he says.
3. You can easily transition screen printing customers into DTG.
When you tell screen printing clients that you can produce their artwork in a shorter time frame with lower minimums, DTG essentially sells itself. "This works when you show them how you translate five- or six-color screen-printed artwork into a really beautiful full-color DTG image," Strickland says. "It's about educating them about this process and emphasizing the shorter turn times and no minimum capability."
On the production side, Strickland says in some cases, DTG just makes good business sense. "A good screen-printing press operator is setting up a screen in seven minutes," he says. "So if you've got a 10-color design to set up, it's going to take you an hour and it might take you half a day to get it printing right. With a DTG design, you've just loaded the art file in your printer immediately."
Plus, he notes, for screen printing, you need to charge for each reorder on screen set-ups even if your customer has placed this same order three or four dozen times.
4. You won't have as much of a barrier to entry with artwork.
"We were fortunate that we already had a high-end illustrator in our art department," Strickland says, "and screen printing just couldn't capture the artwork that he was capable of producing." When Garment Gear moved into DTG, the print clarity revealed even more blends and gradients in the artwork.
However, if you have a limited art staff, you can use clip art and vector images to start. "Then you can use basic Photoshop skills to do some amazing things like adding textures, patterns and beveled edges," Strickland says. "So even if you can't color-separate for screen printing, you can turn out great DTG artwork."
5. You benefit from a short learning curve with DTG.
"Running DTG equipment is definitely much more friendly than a skilled press operator," Strickland says. "There's all these technical adjustments on screen printing to make that design work. You're registering multiple screens, setting the inks and even the speed of the squeegee. It can take years of hands-on experience to get genuinely good."
The biggest thing that a DTG operator needs to learn, Strickland notes, is the different types of garments and the required amount of pretreatment for each. "Your operator will need to experiment with pretreatment on T-shirts vs. sweatshirts, for example," says Strickland, who adds that you can build in these formulas and put pretreatment recommendations on the work order.
Even printing over zippers differs between the two imprinting methods. "If you need to screen print over a hoodie zipper, you still have to push the squeegee and ink over the zipper, or add your zipper platen," Strickland says. "With DTG, you just need to raise the height of the print head via the software you're using."
6. You can easily expand into additional markets.
Strickland loves that decorators can use DTG to expand into new markets, like schools. "You can take their one-color mascot and turn it into full color," he says. "You can also provide a few dozen shirts for a club, or even add names or sponsor information on the backs of fundraising-related T-shirts."