Scott Valancy shares 6 expert tips to help make your shop's ordering process more efficient and keep it running smoothly.
###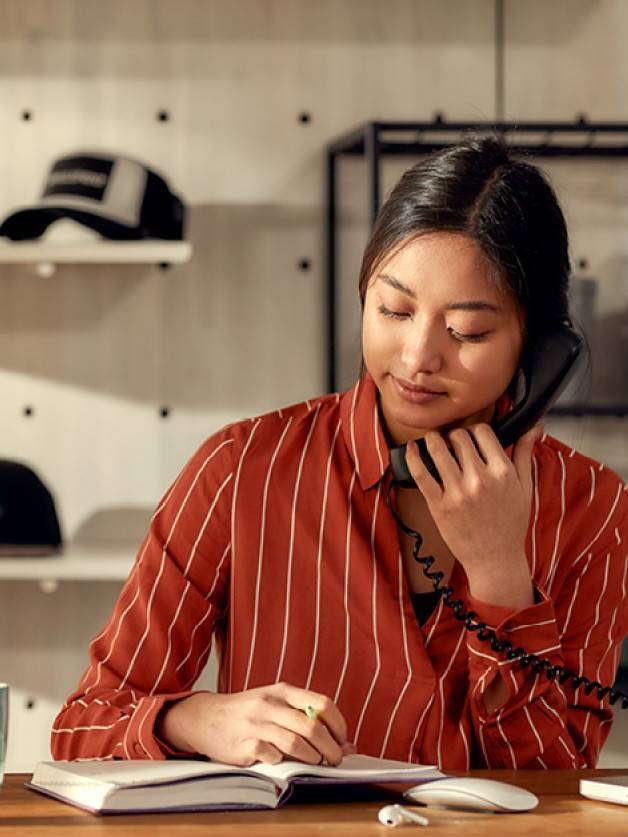 6 Tips to Streamline Your Ordering Process
BY SCOTT VALANCY
6 Tips to Streamline Your Ordering Process
With a printwear career that spans more than 25 years, Scott Valancy, partner and COO of TSC Miami, is an expert in customized private label solutions. He manages operations at his Miami-based facility, where its screen-printing presses and DTG printers run seven days a week.
He believes it's imperative that companies, both large and small, make a smooth ordering process a key component of their operations, right out of the gate. "Facilities become a lot less efficient if shop owners don't take those foundational steps, especially in the beginning, to really build a solid workflow process," Valancy says.
Here are six of Valancy's expert tips to help make your shop's ordering process more efficient and keep it running smoothly. After all, the last thing you want is for your customers to hightail it to a competitor after a frustrating buying experience with your shop.
1. Don't ignore the red flags.
Whether you're a new, smaller, veteran or larger shop, you can revamp your ordering process smartly at any time.
Valancy cautions that there are red flags every operation should look for that signal it's time to review and revamp the ordering process. These signs could be anything from consistent order errors to recurring bottlenecks in your processes, to customer or employee frustration with the process.
Are you waiting a long time for proofs or packing slips? Are your customers unhappy with order errors, and you're watching them leaving your business for another? "If you're not growing your current customers, expanding your base or worse, you're losing them, I'd say those are pretty big flags," Valancy advises. "This is probably a good time to say, 'I need to start addressing these issues and get some new systems in here.'"
Learn More: Planning and Tracking Your Production Process
2. Form a committee within your company.
Overhauling your company-wide ordering process is definitely a team effort.
First, Valancy recommends mapping out exactly how your current ordering process works. "The first thing any business needs to even function is a system of workflow processes," he says.
Then, select one person "who has an intimate familiarity with each step," Valancy says. "Meet with a 'committee' from across your shop to look at your ordering process from beginning to end—and all the departments that touch it."
"You'll communicate as a team," he says. "Plus, when you have a new ordering workflow in place, you've done it together transparently as a group."
3. Analyze your processes.
Once your internal committee has identified each step of your current ordering process, it's time to take a deep dive into those processes to see if they're actually efficient and successful.
"First, you chart out the way your ordering process looks, and then you look for places to improve," Valancy explains. "That's where it becomes a lot of fun—your team can challenge each other to look at the processes and decide what you need to smoothly transition an order from department to department."
4. Don't be afraid of technology.
It's been a digital world for a while. For those decorating shops still tracking orders on paper, Valancy says taking your business into the Information Age might just be the best transition your company can make when it comes to ordering.
People love convenience, so if your business isn't using online processes and technology, Valancy says it's time to start. He also points out that you can have the best possible ordering process in place, but you really can't handle the flow of information without technology.
"As a company, we believe that technology is critical to your success as you grow and change," Valancy says. "There are tremendous online tools available that will fit into many different-sized operations."
5. Find the right online solutions for your business.
Once you know what needs to improve within your ordering process, start looking at how online tools could be seamlessly adapted into your business. "Going digital with your ordering process will be a smart move for your shop," Valancy says.
The bottom line? Don't fear technology. "There are decorator-specific software companies that build great ordering software," Valancy says. "Some are back-end systems that people use all the time. Others are customer-facing but also run the backend. It really depends on your shop's needs."
When you're ready, document your ordering process that you can share with vendors. "Also include a list of features and system requirements so your reps know exactly what you want," Valancy says.
Learn More: Business Software for Print Shops
6. Choose a tool—and get everyone on board.
Once you're happy with the new process, get everyone trained on how to use it. "The software vendors you're using probably offer online training to show you and your team each step," Valancy says. "Rely on them for that help and support, especially as you start using the new system."
Then, assign a few committee members to review software vendors and tools. It's easy to set up demos from the comfort of your office conference room. Or, if it's tradeshow season, have a couple of staffers meet with a shortlist of vendors to see what's available. Some vendors even often short, free trial periods, which gives you a chance to test drive a few systems before you commit to one.
"It's important to see each new process in action to know if it's truly the right one for your business," Valancy says. "It may have a lot of bells and whistles that look great on paper, but the proof is in the execution."
Getting the right products into the hands of each and every customer is the cornerstone of a successful operation, so make sure you do your due diligence to ensure that each customer is getting the right product each time they place an order.
Read Also: 7 Ways to Streamline Your Smaller Shops Operations