A look at what the future may hold for 8 industries challenged by COVID-19.
###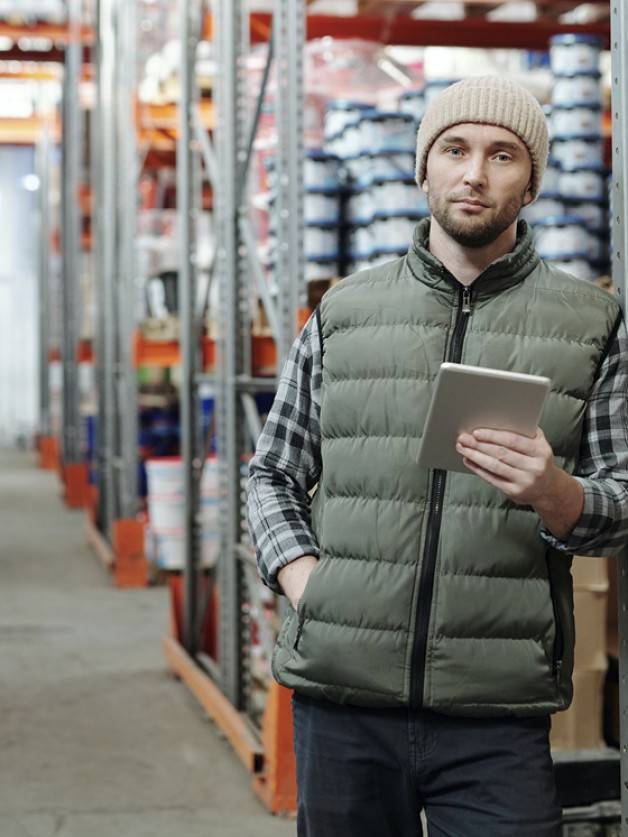 6
Ways
COVID-19
Impacts
Screen
Printers
6
Ways
COVID-19
Impacts
Screen
Printers
With 7.5 million small businesses on the brink after COVID-19, screen printers and other apparel decorators are taking stock of how to stay in the black for the rest of 2020.
"This situation has made business owners stop and take inventory: What do we want to look like when we come out of this?" says Anthony Corsano, COO and Operations Manager at Brookfield, CT-based Bolt Printing & Embroidery. "Yes, the world is upside down, but we can get through this, even if we look a little different."
Here are six ways that your screen printing business might look a little different in the second half of 2020.
1. Will virtual meetings replace in-person trade shows and meetings?
Emmy Handen, owner of Colorado Springs, CO-based Bravo Screen Printing & Embroidery. "Decorators don't have time to visit multiple factories when we're in the market for new machinery. Plus, so much of the garment industry is driven by 'how it feels,' that I can't imagine in-person meetings and trade shows going away completely."
Dan Strickland, president of Panama City, FL-based Garment Gear, loves attending decorated apparel trade shows to meet his company's contract accounts in person, along with new prospects. "We're concerned that shows will go virtual," he says. "We can adapt, but you just can't replace the face-to-face meeting times. If the industry trade shows go on as planned, we'll commit to going. However, if attendees don't come, that's a huge concern and expense right now for future planned shows, if there's no audience."
Handen's customers have been seeing their customers face-to-face less often. "That's why we've offered to shop items directly to the end-users," she says. "That's been a great additional service for us."
2. Will printers take a leaner approach to business?
Some screen-printing shops closed their doors during the pandemic. Still others made the hard choice to lay off or furlough staff. Now, shops have a chance to operate in a smarter, lean manner. "You can choose to only take profitable business or hire productive employees," Corsano says. "You can focus on profit, rather than growth. Those decisions help you balance your work and personal lives."
3. Will decorating business models change?
Strickland anticipates that with the staggering unemployment and the rise of the gig economy, print-on-demand services will be, well, more in demand. "There will be bright people who take advantage of POD and partner with manufacturers like Garment Gear to create a brand for themselves," he says.
In tandem with POD, Strickland sees a rise in DTG (6 reasons link) offerings. "With more DTG on the horizon there will be a greater demand for products that complement the printing, such as 100% ring-spun fine jersey fabrics," he says. "This is definitely going to happen,"
Learn More: Dan Strickland: A Case for DTG Printing
Bravo has partnered with businesses like restaurants or food-delivery companies that see customers face-to-face for a unique delivery method. "For example, we work with a board game company that puts coupons in each new board game for a discount on pizza," Handen says. "The pizza company, in turn, delivers a brain teaser and 10% off your next board game purchase with each pizza. Both companies are advertising a family game night. It's a win-win!"
To serve the imprintable apparel business you have to be an embroiderer and a screen printer, and now a DTG printer. "Having all three of those services allow us to capture 99% of the business that comes our way," Corsano says. "We find that all three decorating services are important."
4. Will screen printers add promo products to their lineups?
Corsano says that Bolt Printing plans to start offering promotional products. "We are going to produce the products we can inhouse and procure the balance" he says. "Yet, we'll be a one-source solution for our customers, so we can get them a logoed mug, pen, beach ball or face mask."
5. Will printers partner with small businesses on fundraising ventures for the long term?
Jen Badger, owner of Jefferson, IA-based ShineOn Designs, has worked with small business owners for years. When COVID-19 hit, she and her team brainstormed ways to use their online store. They decided to partner on a promotion that would benefit ShineOn and local businesses: ShineOn added a unique design for each business in their e-store. The business promoted the shirts. "For every shirt sold, they received $10," Badger says. "We're based in a small rural town of 4,200 people. Amazingly, we raised $9,000 in four weeks running this fundraiser."
Learn More: Online Fundraising Stores: Creating a Positive Impact
This fundraising program also proved to be a new business generator for Badger: Some of the businesses she approached needed new logos or decorated apparel. "Our hope is that this opens doors for future orders by way of signage, promotional products and marketing materials, and future apparel orders," she says.
6. Will we see a shift back to USA-made products due to supply-chain shakeup?
Strickland doesn't see a huge shift, unless decorators are using blanks or products coming from China. "I expect blanks produced in Central America to remain steady," he says.
However, Strickland sees an opportunity for decorators to score some of the work that previously went overseas. "Yet, decorators will still do that screen print or DTG on foreign-sourced blanks," he says. "Big consumers like Disney may want to control their inventory better with smaller runs of domestically printed merchandise."
Corsano expects a surge in demand for Made in America goods and buying local. "For a time people will say, 'I need to support local and family-owned businesses,'" he says. "This is what people want to do right now. So push your USA-made or small business roots appropriately in conversations and marketing efforts."
Read also: Veteran Printer Evolves To Survive and Returns To Help Others