Your decorated-apparel business is a platform you can use to raise awareness for different causes and social change. Keep these six points in mind when adding shirts for a cause.
###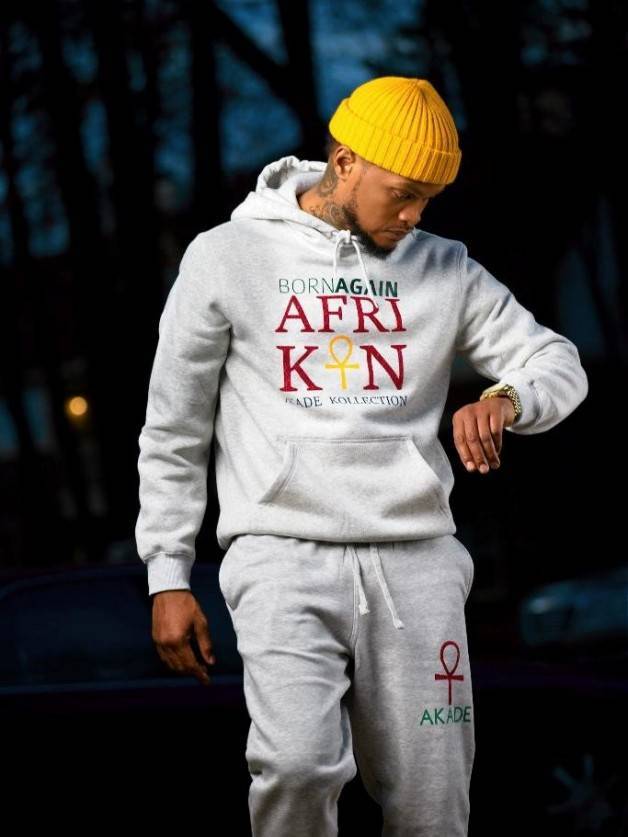 6 Ways to Add Shirts for a Cause to Your Lineup
BY CHRISTOPHER BARNES
6 Ways to Add Shirts for a Cause to Your Lineup
Aligning your business with a cause opens up a huge space for you to offer T-shirts for charity, social justice T-shirts, community T-shirts and more.
Like our apparel brand Akade Kollection, your decorated-apparel business is a platform you can use to raise awareness for different causes and social change, while you and your customers lend a helping hand.
Keep these six points in mind when you're choosing causes to support:
1. Connect your brand to cause—authentically.
When you choose causes, decide from an authentic place. Whether it's personal (we support heart disease awareness), or if you work with environmental or social justice causes, you should be passionate about making a difference for a reason. Now, with so many more people wearing statement tees and "be the change" shirts, it's a great time to make a difference. For example, in 2020, we saw a rise in social justice T-shirts and community T-shirts with messages speaking out against racism.
2. Sell your own shirts for a cause.
Whether you're an apparel brand like us or a screen-printing shop, you can sell your own shirts for a cause. For example, for Breast Cancer Awareness Month in October, we sell a whole line of pink positive message T-shirts. You can also parlay your line of cause tees into a line you can personalize for your customers to give out or sell as well. That's why getting involved with shirts for a cause can result in a great chain reaction.
3. Split the profits from shirts for a cause.
If you sell cause-based clothing B2B or B2C, always donate a portion of the proceeds to related charities and organizations. Let people know that their purchase supports the cause.
4. Go public with your T-shirts for charity.
It's also important to spread awareness for your cause by posting these T-shirts for charity on social media, especially Instagram since it's such a visual platform. Invite people who purchase your shirts to take photos of themselves in the tee, and then tag your shop and use a cause-based hashtag to spread the word. Once people start noticing your involvement, be ready to donate some shirts for a cause to different organizations to spread awareness.
5. Choose fashion-forward shirts for a cause.
In our case, the Akade Kollection brand encourages individual style and conscious representation while symbolically illustrating what it means to be fashionable and free, standing out in any arena, whether it's work or play. One of our best-selling screen-printed T-shirt designs in the shape of Africa allows wearers to honor their past through everyday fashion.
This positive message T-shirt encourages wearers to connect to their African roots, no matter what country their family originates from. Another top-selling design layers a capital "A" for Africa, over the continent's silhouette in the background. It's a call to connect to your culture and your roots.
My best advice: Print attractive designs on premium or fashion-forward tees that people want to wear, so that your message gets shared over and over (rather than being stuffed in a drawer).
6. Cultivate your own brand identity.
If your shop model is decorating for other companies and groups, spend time thinking about your brand. Who do you serve? What causes do you support? How do you create awareness? How can people join in?
Since you already source your favorite T-shirt blanks for other clients, it'll be easy for you to choose the right blanks for your own shirts for a cause or positive message T-shirts to sell. And the artwork and printing? Your team is already producing great prints for clients, so now put some time toward creating compelling artwork for your cause.
Remember, if you're already doing really cool screen printing for other people, you should be able to develop a line of shirts for a cause printed with your own logo and message. Take your business model one step further—and support causes you believe in supporting.
The possibilities are endless, so just get started. Your shop can make a big difference.