Emmy Handen from Bravo Screen Printing shares some tips and tricks on how she gets large complex orders done and dusted
###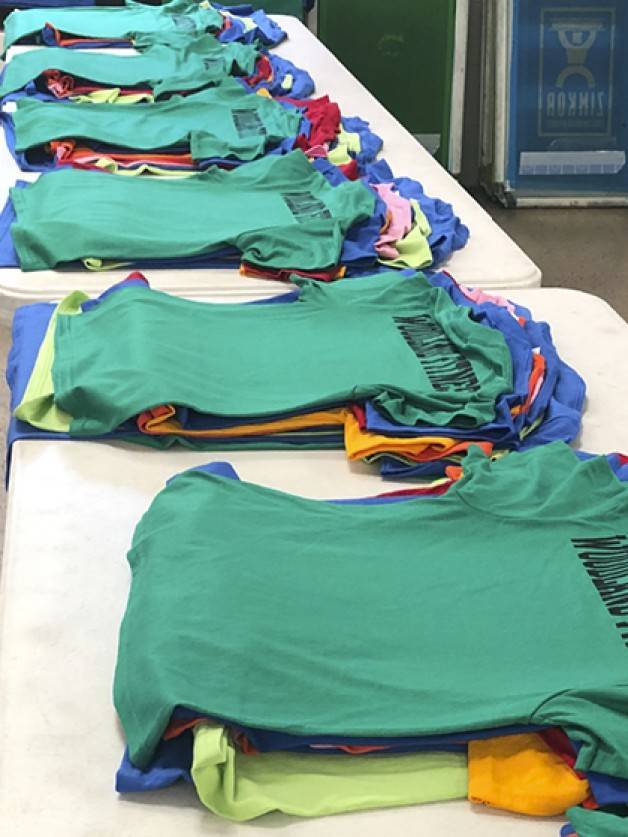 A Guide to Large Order Personalization
BY EMMY HANDEN
A Guide to Large Order Personalization
Personalizing large orders for t-shirt and other apparel printing… can be very demanding and time-consuming. If your largest order to date is 20 personalized shirts for a Little League baseball team, it can feel like a daunting task to imagine scaling that up to 2,000 shirts. Without careful planning, you could end up pulling an all-nighter to get the job done. Emmy Handen from Bravo Screen Printing has had her fair share of setbacks in handling large personalized orders when she first started out. Today she shares some tips and tricks with us on how she manages to get complex custom clothing orders done and dusted.
What is your experience with personalizing large orders?
In the screen printing world, we do a lot of names and numbers. For example, we receive a lot of orders from sports teams that need 12 names individually printed on a jersey. Those one-off type things are very different from when City Park & Recreation calls us and say they need 3,000 shirts for 150 teams where each team has a different sponsor and each player needs an individual number. That's a much bigger challenge!
How are you able to handle these complex orders?
There's a couple of different ways you can do it. One way is to print the sponsors and then use a numbering machine 一 but that tends to be really slow. So when we get a big job like having to print for 150 different teams where each team is going to have a number from 1 to 20, we start off with first printing all 150 number 1s at the same time. This we can easily set up on our automatic press. There are also some tricks to be able to do that. Before we print, we assemble the teams, and then split them by number. Then we print all of the numbers starting with 1, and when we're finished, we reassemble all the shirts for each team by pulling them from the stack of grouped numbers.
Learn More: A Guide to Tackling Challenging Orders
So, how do you keep so many shirts from getting mixed up?
With lots of tables! And we make sure to print in order. There's one table with a pile of number 1s, one table with a pile of number 2s, etcetera. The trick is to print exactly in order, and that the person catching the shirts from the dryer also puts them in order. Then all you need to do is grab the top shirt of each pile and put together the team.
And there's another trick. The teams all have different colors like white, black, navy, red and yellow. In order to be able to print all of the number ones at the same time, we need a print that shows up on both the light and dark colored shirts. What works really well, is to come up with a design on the back of the shirt, like a soccer ball or a baseball diamond, which we then print with a halftone of white. This allows us to print a black number in that area on the back of the shirts 一 no matter what! So everybody gets a black number, even if you have a black shirt. Before we figured this out, we would split the order into two batches, but this makes so much more sense!
Any last advice?
Try perfecting this process for a smaller order first before you tackle 3,000 shirts. This approach is very labor-intensive, but we have a lot of repeat customers and City Park and Recreation won't order anywhere else!
Read Also: Simple Ways to Organize Small Print Shops