Don't lose sight of what really makes you successful— your employees. Tap into these nine tips for creating an employee-focused culture.
###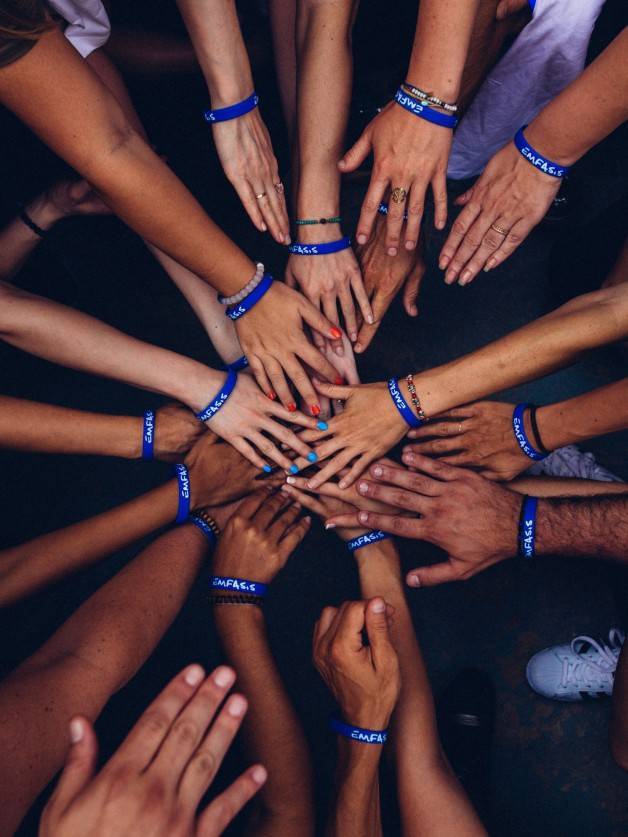 Creating
an
Employee-Focused
Culture
Creating
an
Employee-Focused
Culture
CREATE AN EMPLOYEE-FOCUSED CULTURE FOR A PROFITABLE SHOP BY MITCH HEIMAN
Mitch Heiman, who's worked in the printwear industry since 1990, is a strong believer in relationships. As president of Perrin Sportswear since 2006, he attributes the company's success to its continued investment in its team. Perrin, which has a team of 350 employees, boasts a large number of staffers who've been with the company from 10 to more than 20 years.
"Lots of printers start small, and the next thing you know, they've got a staff," Heiman says. "Yet, many of them really haven't been trained in the traditional sense of motivating and growing a team. Sometimes, you get so focused on the work, and you lose sight of what really makes you successful—and that's your employees."
Here are nine key ways Perrin has built an employee-focused culture that you can tap into today, no matter the size of your business.
1. Reflect your passion for people in your mission statement and values.
"We decided a long time ago that we wanted to be the best company to work for and the best partner to our customers," Heiman says. "That meant at our core we needed an employee-focused culture."
Perrin's mission statement recognizes that people are the company's most important asset. We endeavor to continually enhance relationships with our employees, customers and suppliers. Heiman says. "When you commit to your people, they commit to you and success naturally follows."
In addition, Perrin's core values are everywhere in its 225,000-square-foot facility, posted on the walls and hanging from the ceilings. "It's about having those values in front of you and living them every day," Heiman says.
2. Promote employee wellness.
Heiman's company has a seven-member wellness committee that's dedicated to promoting healthy behaviors and positive actions for improved well-being through education, inspiration and interaction.
"For example, we're running a 'maintain, don't gain' challenge that focuses on healthy eating habits over the holidays," Heiman says. "We're grouping people in teams of five who weigh in together on a big scale, since no one really wants to weigh in individually. We give prizes of $100 gift cards based on teams that maintain or lose."
In addition, Perrin's wellness committee promotes mental well-being during the holidays. "That can be a tough time of year for a lot of people," Heiman says.
Another Perrin committee includes a team member from each department. "We're employee-owners, since we have an Employee Stock Ownership Plan," Heiman says. "This committee's goal is to educate employees on our business and our culture, to boost morale, and bring departments together. We also provide information about retirement, and we try to be transparent about many aspects of our business."
3. Provide professional development opportunities.
"In an employee-focused culture like ours, we encourage our employees to improve their skills," says Heiman, who gives his team clear pathways for career advancement if they choose to move up. "We support outside training sessions, as well as create opportunities for team members to enhance their market knowledge in our industry."
4. Let employees design their work areas.
Heiman believes in giving his employees some control over their work areas. "We empower them to take part in discussions to make continuous improvements in their areas," he says. "That includes problem-solving and implementation new elements that we agree are value-adds."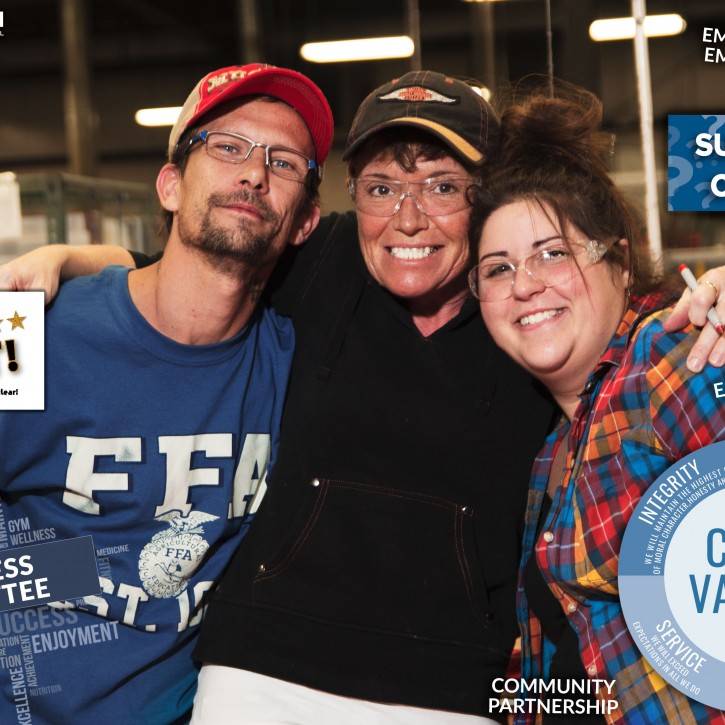 5. Recognize your team's efforts.
"You can recognize an employee's efforts financially, but that's not the only, impactful way," Heiman says. "We have multiple ways we recognize our team members."
One popular method includes a peer shout-out program where employees can nominate each other for their work. "Then, we do a weekly drawing among our shout-out nominees and give the winner a gift card," he says.
Perrin also spotlights employee anniversary dates, birthdays and significant achievements. "Those are highly visible on monitors in our building," Heiman says.
6. Stress work-life balance.
Heiman recognizes that his employees have a life outside of work. "There are a lot of external factors that can make or break a day, week or even a month," he says. "That comes from the top with how much work we decide to take on. That's why we're careful about overtime unless our partners really have a need and our employees are willing to take on the work."
If there's ever overtime, Heiman stresses that it's on a volunteer basis. "We've even turned away work so we don't incur overtime" he says.
While Heiman recognizes that not all decorating shops can offer competitive benefits, it's important to try to do what you can.
At Perrin, for example, employees can opt into a health insurance company and 401K. "We do a 4% match for employees," he says. "They also have stock awarded to them every year that's not an out-of-pocket expense."
Heiman notes that people who've been in the workforce for a while or have families love these benefits. "We also recognize that sometimes people who are new to the workforce value different things," he says. "That's why we also offer a competitive wage for entry-level people."
8. Hold company-wide events and charitable opportunities.
Perrin hosts employee-focused events like a spring state-of-the-company event (Employee Stock Ownership Meeting), summer picnic and year-end holiday party.
"In the spring, we have an annual meeting and spend time sharing our goals and financial status," Heiman says. "At our holiday party, we serve a sit-down dinner and talk about our year's highlights. We do sing-alongs and have drawings for prizes like gift cards or free vacation days.
Perrin also holds an annual Black Friday event where they open their doors to the community. "People can come in and get our extras for really good prices," he says. "We also gift these garments to our employees or donate them to a charity of their choice. Everyone appreciates this because it makes a difference."
Perrin has suggestion and concern boxes located around the facility. "It's anonymous, and that's important," Heiman says, "because sometimes people have something to say and don't want to attach their name to it. We also encourage open-door policies for communication everywhere in the building."
In meetings, Heiman likes to give every team member equal footing. "When we sit down together, it doesn't matter what our job title is," he says. "We can hold each other accountable in a positive, professional way. I stress all the time that the role of our leaders is to serve, so if someone doesn't like that, they won't be a good fit as a manager here."
Ultimately, Perrin's employees will stay late and go that extra mile. "If you lay the groundwork for an employee-focused culture, they'll give back to you to do what it takes," Heiman says. "You've built a team that will achieve any purpose. And, profits follow when your people understand your purpose."