DJ Kinslow talks about the benefits online content can bring to your shop, and how you can get better at making your own.
###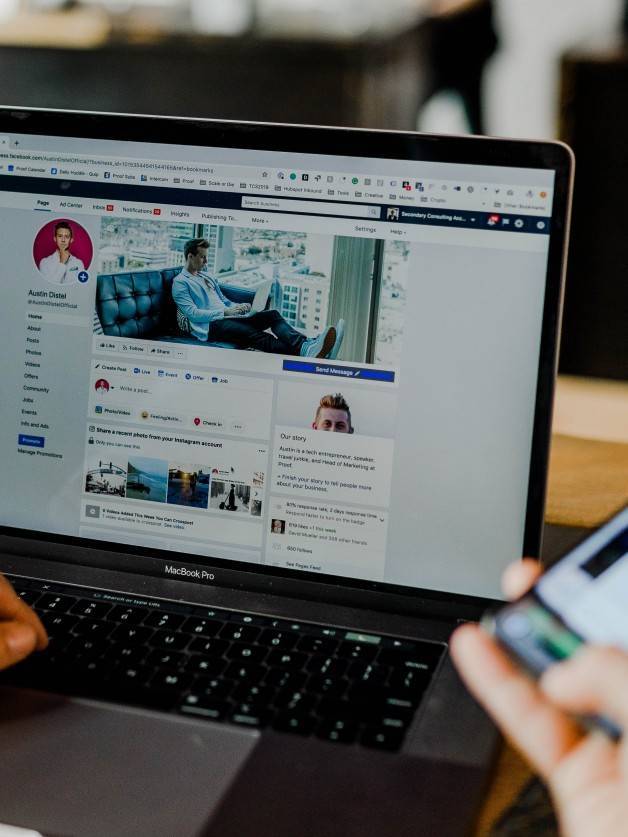 Creating
Engaging
Online
Content
for
Your
Shop
Creating
Engaging
Online
Content
for
Your
Shop
The kind of online content you publish as a shop is fundamental to how it looks to the public. Crafting the right content can be key to giving potential customers a good impression of what you can do, and make you more appealing as a supplier. DJ Kinslow from Constantly Create Shop takes a lot of pride in his shop's online content and creates everything from high-quality photos to engaging social media posts alongside his garments. We talk to him today about the benefits content can bring to your shop, and how you can get better at making your own.
Why do you think it's important to create content for your shop?
The thought-process behind the content we create is all about showing the customer our production. By showing production, it validates your quality and service, and it builds trust in your service. Shopping on social media like Instagram and Facebook is still fairly new, so there'll be a lot of customers who are doing that for the first time. With that in mind, I think it's key to document your production to show the viewer that it's actually you printing and sending it directly to them. Some customers message us about turnaround times because they think we're a middle-man. This kind of content explains to the customer that we're doing the production, by showing things like the printer working, or other customer orders.
Do you enlist the help of professional photographers and editors or do you prefer to make the content yourself?
I do everything myself, it's 100% me! I don't outsource any content because it's all in-house type of stuff. This isn't really a product-driven industry where you need to show beautiful visual content around a product. This industry is a service, so I feel in-house content is better because the more real and authentic you portray yourself to be, the more the viewer and the client is going to trust you.
Saying that, do you create your content with a phone or a professional camera?
I like to take photos with a Nikon camera, rather than with my phone. I do believe that if you're scrolling [on social media], people can tell when they see a photo from a professional camera - it will catch their eye. When you create a body of content on social media with high-quality photo after high-quality photo, you really come off as a professional service. So I would recommend a professional camera.
What do you think is the most important kind of online content for shops to have?
I'm a huge fan of customer testimonial content. I think it's huge. It really validates your service more than anything. When a customer can go to your page and see that other customers are happy after purchasing from you, there's nothing better than that. I created a Google Form and any time a customer makes a purchase, I'll follow up with them and ask them to kindly fill out the form. Over time, you'll build up testimonials that you can create content around.
How do you curate and manage your social media?
I like to take one or two full days, and just focus it around creating content. Taking photos, uploading them to Instagram, sizing them, and writing captions. On Instagram, you can create drafts, which means you can get everything ready so that when you go to post, all you need to do is share. Then once the drafts gets down to zero, I take another couple of days out to put more content together. I also like to keep a balance of how the page looks. So I try not to post, say, 3 blue t-shirts in a row. If I post a blue shirt, then the next post might be a white hoodie, and then a yellow hat, and then we'll post a picture of a person wearing a shirt. We want to break it up so it shows a well-balanced body of work.