Here's how Christine Geronimo turned her passion and love for music into a thriving business.
###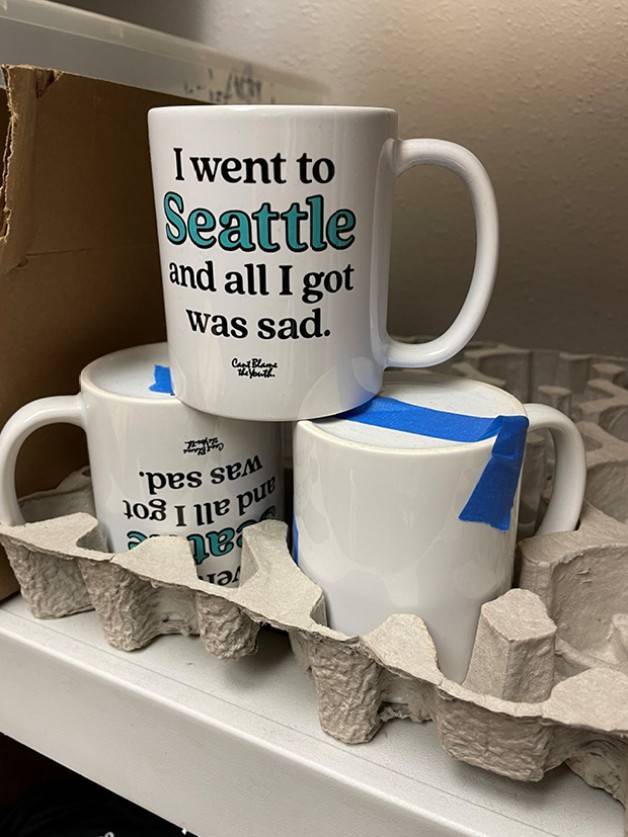 Getting Started in Music Merch
BY CHRISTINE GERONIMO
How I turned my passion and love for music into a thriving business.
I got started in the music market via internships. I was interested in getting involved in the Seattle music scene. There was a lot going in local hip-hop. Initially, I joined the street team of a local hip-hop label. That got me familiar with a bunch of other artists.
I decided to leave college to intern, and my first gig was with Sub Pop Records. (Sub Pop achieved fame in the late '80s for signing Seattle bands such as Nirvana, Soundgarden, and Mudhoney. They are credited with popularizing grunge music.)
That internship led to another one with Pearl Jam. Still wanting to be a part of hip-hop, I contacted someone who had connections and ended up working for The Physics. I did social media and handled all their merchandise. This is how I became familiar with local print shops.
My first big break was when Macklemore, a Seattle-based rapper, posted a Craigslist ad for an intern, and one of the guys in The Physics recommended me. It was then I realized the power of merchandise for independent artists.
I started with him right before his big album came out. We eventually shipped merchandise to all 50 states and internationally. He also did a Kickstarter campaign for a music video, and I did the entire fulfillment for that.
The Kickstarter campaign helped me make connections, because Macklemore was so popular at the time. People were unsure of how to do fulfillment, and I had gained valuable experience during all the internships. So that was how I gained a lot of connections.
Learning from the Macklemore camp was the best experience I could have asked for. I'm a big fan of internships.
From there, I started Cranegeronimo LLC offering the services of consulting with bands to set up online stores and providing fulfillment of those orders. I also had a full-time job working at Kotis Design, a full-service screen printing and promotional products company. As an account manager there, I continued my education about the promotional products and branded apparel industries.
I then got an offer from Marcus Lalario and his partner Dustin Winegardner, to manage a print shop they had just acquired. That was Midnight Supply Co. After one quarter, I exceeded all expectations there.
Two years later, the partners offered to sell me the company, and that is how I became the owner. The relationships I established in my fulfillment business carried over.
I had my storage space for the fulfillment company on one side of town while the screen printing facility was on the other. As both businesses grew, it was difficult running back and forth so a few years ago, I consolidated both businesses under one roof.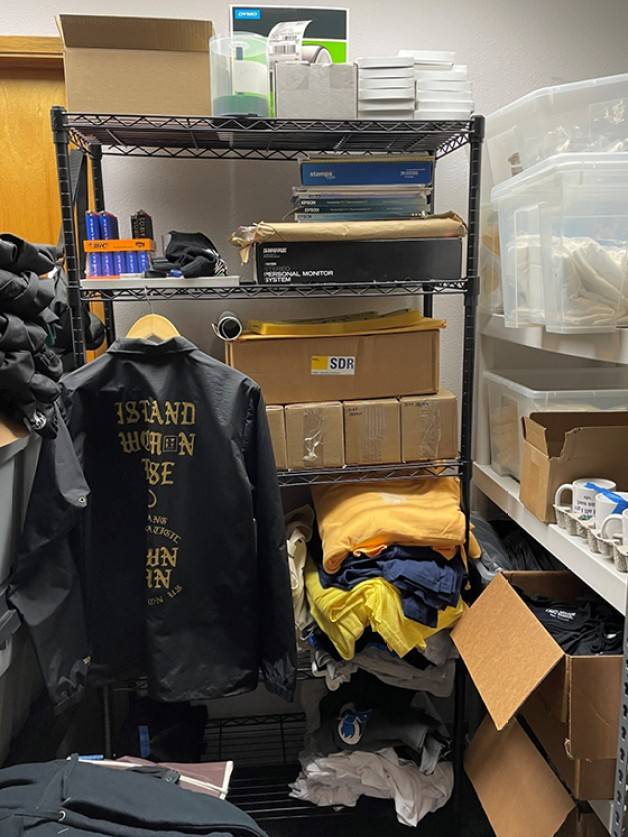 The current facility is 7,000 square feet. Upstairs is where the storage and fulfillment happens, and that is around 1,500 square feet. Downstairs is where we do all the print production, in a 5,500-square-foot space.
How much fulfillment space you need depends on how many clients you are servicing and how much inventory you will be stocking.
For someone who wants to get started as I did—simply doing fulfillment and outsourcing the printing—you may not need as much as space as you think. I was told fulfillment for Macklemore's first album "The Heist," was done out of a 400-square-foot area.
Currently, I would say we house two to four accounts per room upstairs. So you really don't need that much space to start off. You could even do it from your bedroom.
Our minimum is 50 pieces so if it's a smaller band, we push for them to do 50 pieces of a one-color job. For a Macklemore tour, a minimum order was around 5,000 pieces.
I estimate about 80% of our overall music orders are screen printed and about 20% are embroidered. Embroidery is typically used for headwear, jackets, and miscellaneous items not suitable for screen printing. We also offer in-house sewing of custom patches and labels, and heat applied graphics.
I am always open to consulting with bands and giving them tips for setting up their online stores, even if we're not doing the fulfillment. Most bands starting out don't have a big-enough budget or can sell enough volume for us to take on their fulfillment, but I like to be a good resource to the local community I came from.
Otherwise, the type of work I do for bands is decorating apparel and shipping it to them, which they use for local shows, tours, or they fulfill online orders themselves. I create online stores for them, decorate all the merchandise and fulfill all orders.I print tour shirts, which starts with an initial order and then I do fill-in orders while they are on the road that are shipped to a specified location.
One downside of the personal relationship I have with my band clients is they do not understand the nature of the screen printing process and will ask for shirts the next day. I explain that we can't print just one shirt with 24-hour notice. To help them understand, I explain all the steps involved from start to finish and, when possible, have them come in to see the press in action.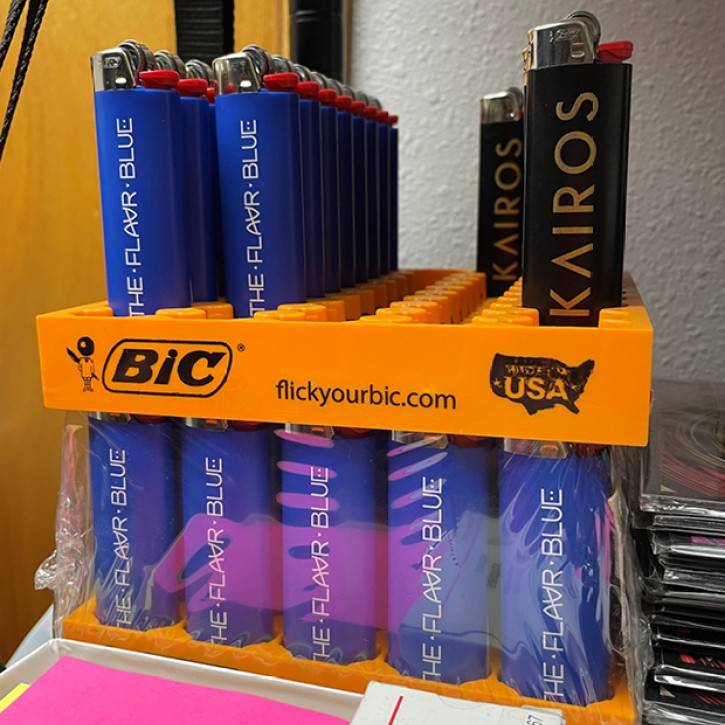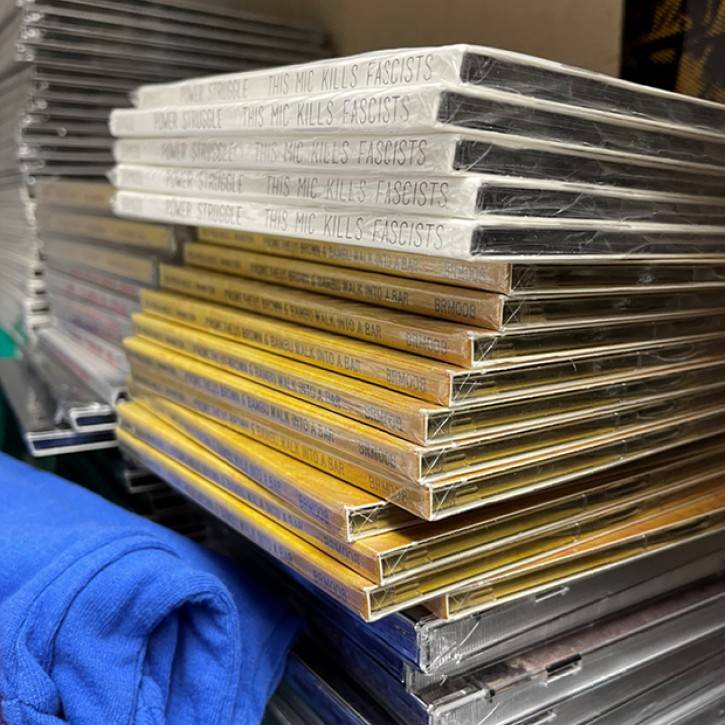 Relationships are what drive my success in the music merchandise market. A lot of these came from the time I spent interning for the local music scene. Fast forward 10 years and those customers turned into clients for the business I now own. Hand in hand with that is trying to continuously give back to the music community. That also has provided many opportunities for growth.