Learn the workflow process needed to produce print on demand using a DTG printer.
###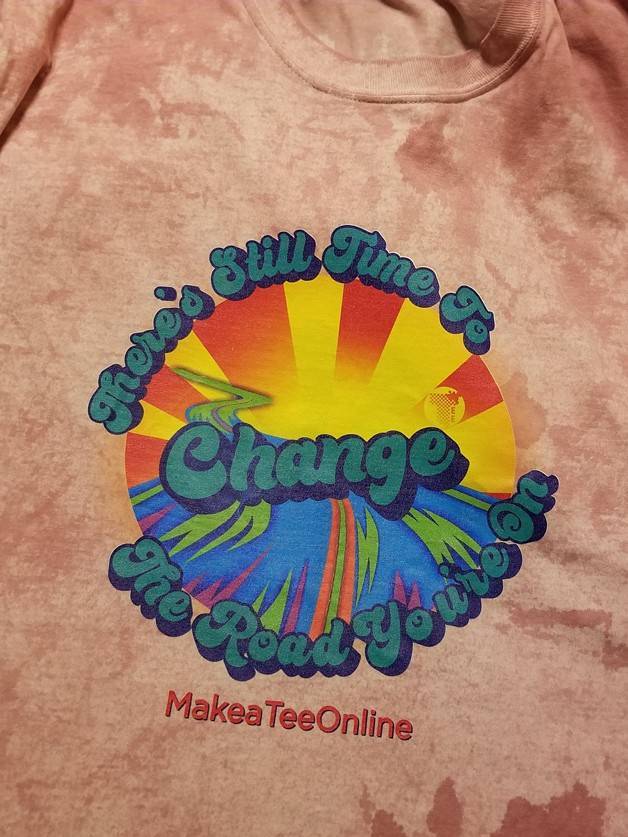 Getting Started with DTG Print on Demand
BY MERYL KATLIN, OWNER MAKEATEEONLINE.COM, CORAL SPRINGS, FLA.
Getting Started with DTG Print on Demand
As a decorated apparel shop with a storefront for the past 22 years known as Typestyles/MakeATeeOnline, I had established a solid clientele in the Coral Springs, Fla. area. Offering screen printing, embroidery and vinyl cutting, I serviced everyone from walk-ins to artists, teams, fashion designers, brands, nonprofits, schools and local businesses.
In 2011, I added a digital direct-to-garment printer, which allowed me to do onesie-twosie orders at a profit. With this capability, I was positioned for the next step in my business plan, which was to have a design-it-yourself T-shirt website to attract national sales.
Today, while I still get a lot of local orders via MakeATeeOnline, it has brought in business from across the country. In addition, it's helped build up leads and our email list.
For those of you who may be researching to do the same thing, here's a step by step of my process:
When clients visit the website, first they choose a product. Next, they are walked through each stage of creating a design from our library of clip art and typefaces or upload their own artwork. Finally, they submit the order.
A big advantage is they pay when they submit, so we don't have to sit on inventory or worry about not getting paid.
I wait 24 hours before I process an order, because sometimes people change their minds, or they want to change up the order by choosing a different size or adding another piece. Customers are informed that production time ranges from five to seven working days. They can choose instore pickup or how they want it shipped.
If I had my way, I'd have all my customers order online. They know they have to pay in advance, and it's more professional. When they come to the store, it can be a bit of a whirlwind.
The first step once the waiting period is over is our graphic designer checks the artwork and makes sure it's print-ready. If the customer wants us to create a design, we charge $75 an hour.
The software automatically creates a daily purchase order, which makes it easy to gather the individual jobs and submit what we need to our wholesaler. Usually, we get shirts in one day. Sometimes it's longer if the distributor is out of something or it has to be shipped across the country.
Once we get delivery, we count everything and all the orders are printed out. This sheet has an invoice number, customer contact info, an image of the artwork, the product to be printed, and location. This data is also downloaded into a folder for that day. We have a folder for every day of the year.
Moving to the production area, individual orders are organized by due date on shelves with the shirts to be printed and the order sheet on top. I have a goal in the future to designate one or two Saturdays a month to do same-day orders. But first, I have to find someone willing to come in on a Saturday. I can't ask my regular 40-hour-a-week staff to do that.
Shirts are pretreated in a booth I constructed using plastic shelving and a tarp. I really like a spray gun, because you can see what you're spraying.
Once a shirt is sprayed, it is hung to partially dry. We have clothing racks to hang shirts on. Then the garment is heat pressed to cure the pretreatment. Some colors react differently than others. If there is a concern, we do a test print.
We've also figured out a way to get a good-quality print on a blend. We apply a second, lighter layer, cure it, and that has worked beautifully.
We have found that the most efficient production process is to pretreat a certain number of shirts and then start printing. As shirts are printing, more pieces are pretreated. The quickest a shirt might print is a minute and larger designs on dark shirts can take up to 5 minutes.
We've had customers, who want us to do two passes of white and three passes of color. They want a super thick print. That's not necessary, but if they want it, we do it, and those also take five minutes.
We do not skimp on print quality. We've seen shirts printed with the same artwork by other shops where a lower DPI was used. It saves on ink, but the quality difference is night and day.
Once the shirt is printed, it's put on a heat press and covered with parchment paper. I get my paper from Costco, and it works great. If there's no white underbase, we press it for 90 seconds. Designs with a white underbase are pressed for 180 seconds.
For blends and heather shirts, we dry it, lift it off to cool, and press it at 90 seconds again. That helps eliminate marks from the heat press.
The final step is to fold the shirt and package it. We use cute teal-colored envelopes. Each package gets a printed MakeATeeOnline tag and a card with a coupon and washing instructions.
For some of the online stores we do fulfillment for we slip in a mask, a thank-you card, or a sticker. Once we've shipped it, we send a confirmation email. Local customers who will pick up get a phone call.
From the website, the average order is two to three shirts. While this is labor intensive, when I charge $30 per piece, this has been a profitable niche.
Stay tuned for future blogs that will reveal more details about how to successfully set up a print-on-demand website using a DTG printer.