Helping bands sell more merch may be your ticket to higher profits.
###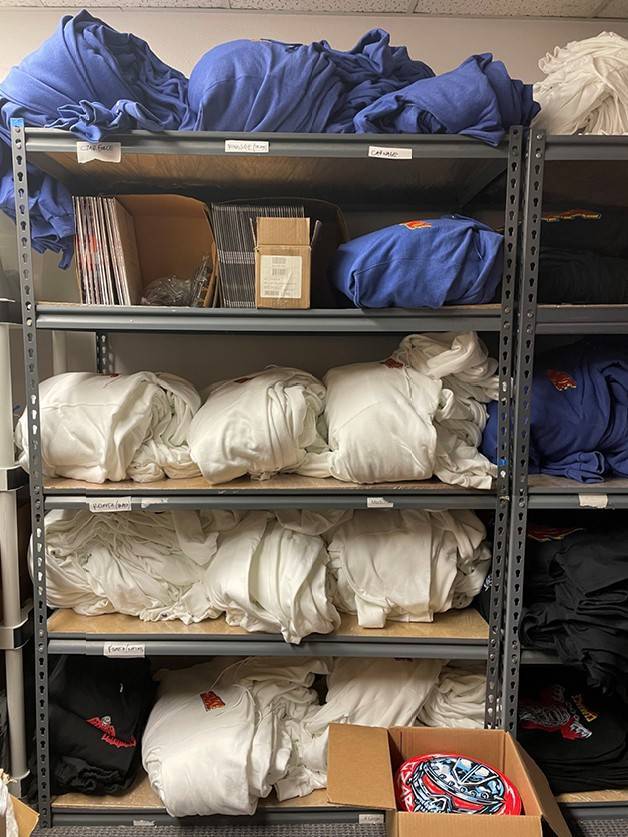 Help Bands Sell More Merch
BY CHRISTINE GERONIMO
If your city has a thriving music scene, I can practically promise you that many of the bands in your market do not have a clue about how to design, order, and sell T-shirts. They are losing money they might be making on merchandise, and you are losing money by not offering your knowledge and expertise to them.
I got started offering bands consulting and fulfillment services. After working with artists for 10 years, I can honestly say most do not maximize the amount of money they could be bringing in. So part of my job is educating musicians about services we provide and show how we can help.
This includes showing them how to merchandise lines and start up their own online stores so they can sell to people all over the world versus only locally. Some bands don't have any type of e-commerce website, and they're just selling T-shirts via Instagram using PayPal. Ecommerce is more complicated than that, and there are many resources that make it easier for a band to do.
In most cases, when I am getting started with a new client, we have a meeting to discuss what their vision is. We talk about their artwork and what products they want to print. A lot of people do not realize you can print on just about anything your heart desires.
You have to keep budget in mind, but there was one band where we discussed creating custom tissue boxes, because one song was about cocaine. But for the most part, bands want the usual T-shirts, hoodies and caps in black.
Whatever we end up with revolves around the artwork and the best process to decorate what products they want.
As you can imagine during the pandemic when live shows stopped, my music orders, which made up between 30% and 40% of my sales, dropped significantly. I tried to convince bands that even if they're not touring or releasing new music, the merchandise can sell by itself. But it was difficult to convince them, because typically merch is tied to new albums and tours.
What I also have found is I have to do a lot of hand holding to get them to do certain things. As much as I want them to push merchandise, it's always about the timing of their individual creative processes.
With the pandemic, when everything went online, I encouraged some of our fulfillment artists to hold clearance sales and bring in new product, but it was during a time where everyone was hesitant and didn't know what was going on.
On the other hand, most of these artists make music for a living, and they do understand that a majority of their income is generated from merchandise. One trend I observed in the past year is how some of them got creative.
One of the musicians is also a photographer, and he's been selling some of his photos in his store. Another artist experimented with expensive limited-edition pieces. He offered only five and hiked up the price.
Another songwriter offered to write personalized songs and rap them. He found this profitable, because people were really interested, and he'd go to the studio once and knock out 20. People were paying high prices for these as well.
He also released an album and the merchandise did well for that too. To some degree, it depends on their fan base and where they're at in their careers that determines what kind of leverage they have.
I actively encourage all my clients to be proactive. For example, I'll take a picture of inventory say, "Hey, we need to do a sale, or we have a bunch of CDs left over."
In summary, the first key is educating current and potential clients about what you can do for them. Second, build a relationship so they will be open to your suggestions on how to make the most profit. Third, try to persuade them that new merchandise will sell even without a tour or a new album; and fourth, when old merchandise isn't moving, encourage them to have a sale and bring in new products.
If you are managing their online store, suggest that they think outside the box and come up with other products and even personalized touches that devoted fans will get excited about and be willing to pay more for.