Here are 7 tactics to match customers to their perfect t-shirts, starting with their very first order.
###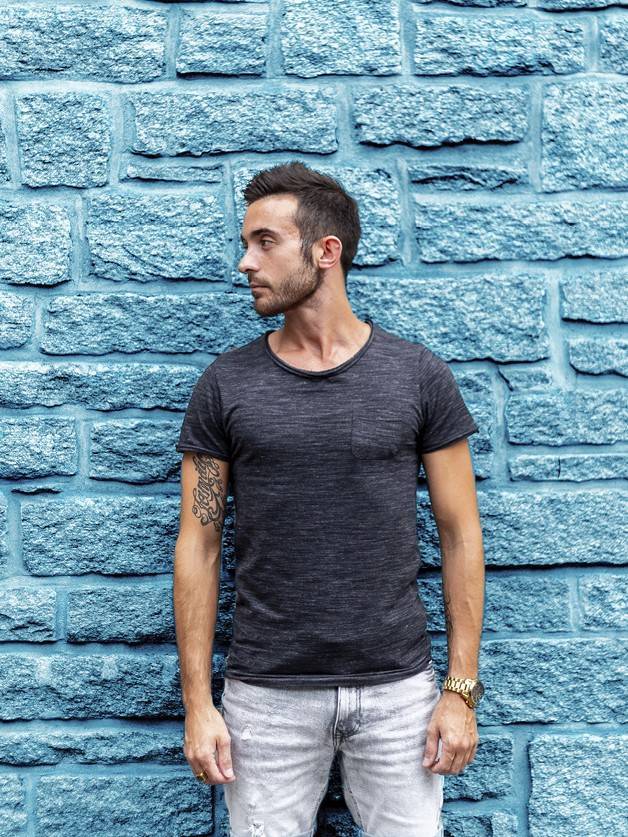 How
to
Match
Customers
to
their
Perfect
T-shirts
How
to
Match
Customers
to
their
Perfect
T-shirts
You definitely don't want to be the decorator who seemingly sells the same T-shirt over and over.
When we spend creative time on the right product fit upfront, we build stronger, longer-lasting relationships with our customers.
Here are seven tactics we use in our screen-printing shop to match our customers to their perfect T-shirts, starting with their very first order.
1. Sell your favorite T-shirts.
We're in the apparel business, so we've got our favorite styles—the T-shirts we wear the living daylights out of ourselves—so those are the ones you can get excited about, get behind and recommend to your customers 100 percent.
Starting with the right T-shirts ensures end-users will wear that shirt for years to come. That equals a lot more brand impressions over the garment's life.
Plus, when the T-shirts (and the decoration) stand the test of time, your customers will keep coming back to you for bigger orders.
2. Do you understand who'll be wearing the T-shirts?
For example, let's say we're outfitting a local pipefitters union, where they're more concerned with performance than a fashion-forward look. We always ask deeper discovery questions to learn exactly what they need.
We ask about their working conditions: These crew members are outside all day when it can be really hot, cold or raining.
If the buyer says they need a breathable shirt for the crew, we'll delve into whether they want dry-fit with mesh holes or a super-smooth hand, for example.
We ask what range of sizes they'll need, and that in part drives what styles we recommend.
That in-depth conversation shows your customer that you provide value from the get-go, in giving them the exact shirt to meet their needs.
3. Sending samples might be your best marketing tool.
We invest in sending new customers a sample T-shirt. We might spend $10 to get an initial 200 T-shirt order.
When the buyer has that T-shirt in hand, there's that effect where if you send someone a gift they're more likely to buy from you. Often, they love the shirt we sent and get excited to buy.
And, that first smaller order will grow, and lead to a loyal lifetime customer and lots of referrals.
4. Narrow down your apparel selection.
Never send a buyer an entire catalog to browse. That's sales 101. The unproductive result? Analysis paralysis, and they'll never make a decision.
When you narrow down your wares to the brands and styles you know best, you'll inspire your customer to act. You should be an expert in every product you show.
On the flip side, if you send a catalog, you'll never be an expert in every product. Aim to show no more than four to five styles. Choose your favorites in the major product categories you move most, like T-shirts, headwear, polos, hoodies and joggers.
5. Educate your customers on the decoration process.
Sometimes a customer asks for a four-color screen-printed front, a five-color back and a three-color sleeve. We don't expect them to understand how it all works.
That's why we spend time explaining to them how we develop the artwork and the screens. It's not about "firing that customer." It's about showing them your best solution.
Sometimes, we invite local customers onto our floor to see how we work, and then they experience the lightbulb moment: "Oh, one screen is one color. Got it." Remember, it's on us to become educators of our craft, turning people into empowered customers.
Tip: Host open houses for local customers to learn how you decorate. Make videos or schedule live streams for customers who can't visit you in person.
6. Be prepared to present head-to-toe looks.
Let's say a brewery asks you for ideas—new employee uniforms and unique merch to sell to patrons.
What if you showcase complementary male and female outfits, including hats, T-shirts, hoodies or vests, and even trendy joggers? Add an on-brand selection of tanks, T-shirts and hoodies for customers to buy as merch, and you're golden.
If you capture the brewery's brand vibe, colors and demographics in your "look book," you've effectively turned yourself into a valuable brand stylist.
People love working with a screen printer who's also a marketing specialist and gives their brand an expert makeover.
7. Work hard for those essential referrals.
When you make the buying process as personalized and special as possible, you create that customer loyalty early in the fitting process. If you create a loyal customer, then they're yours to lose, so keep the great customer service up.
When you hit home runs for them early on, price becomes less of an issue.
They'll be your brand ambassadors. They'll refer you to everyone like they can: "Hey, you need to chat with my T-shirt decorator."