By Christine Geromino, owner, Midnight Supply Co. Seattle
###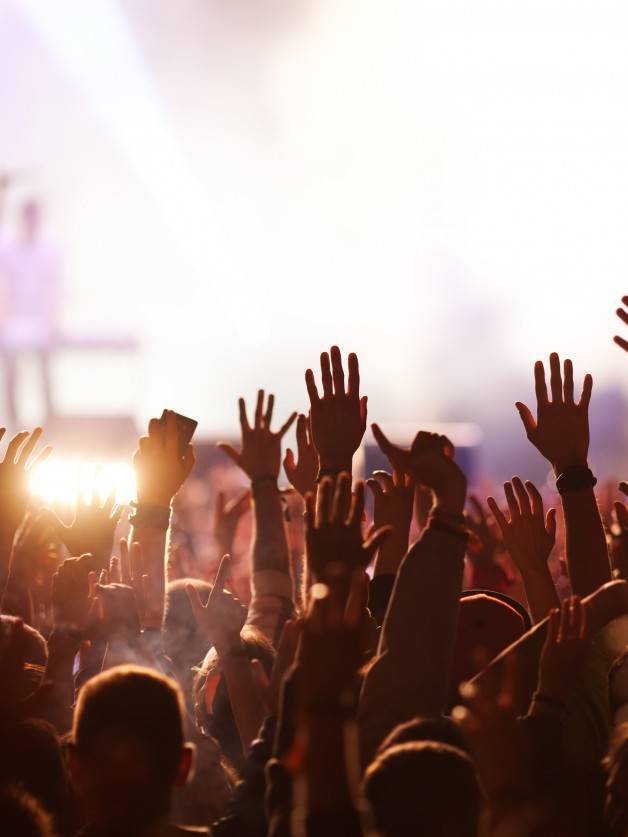 How To Succeed In The Music Merchandise Market
For the past 10 years, one of my print shop's biggest niches has been music. I built my business up in this market by focusing on personal relationships with the bands and not trying to push anything.
One of the main services I offer is online stores. More than at any other time in our history, COVID has converted people to shopping online. If you are interested in tapping into music merchandise, this is one of the most important services you can offer.
Because artists want to focus on making music, you provide a valuable service by offering a way to generate income that requires little effort on their part. You will have some initial meetings to decide on designs and merchandise, but then the creation of the page, the print production, and the fulfillment is all handled by you.
I have industry-specific business software, which has ecommerce capabilities, but I have yet to use that for online store creation. I typically use Shopify or Big Cartel. One thing to keep in mind is you are selling preprinted shirts. There is no customization, so functions such as online design and artwork approvals that industry-specific software offers do not apply here.
For smaller bands and those just getting started, I use Big Cartel, because it has a basic plan that allows you to sell up to five products for free without entering a credit card number. This is a great option for musicians who need time to build up their fan base and consequently merchandise sales.
For more established artists with steadier sales, I use Shopify. Plans start at $29 a month and go up from there. Shopify has better features to handle the higher volume of orders we receive through most artists' stores. If and when I get a digital direct-to-garment printer and offer print on demand, then the industry-specific web store capabilities will make more sense.
Some artists do presales, which means we produce only whatLEhey sell. But if a band orders 40-dozen shirts for its Shopify store, we inventory those. For a smaller store, we might stock up to 150 pieces. For larger stores, we may keep closer to 300 pieces on hand. But fortunately, for the most part, artists are getting better at not sitting on inventory.
We have stock that has been here for years, because some of these artists came out in a time when CDs were popular, and there's a wall of CDs. We charge a monthly storage fee, which motivates them to move product.
As far as artwork, if a band needs a designer, we send them to local artists. We don't do any design in-house. We require print-ready files.
I used to work at a promotional products company. As they grew over the years, at one point they had 12 in-house designers. Then they shifted gears and now have zero; they outsource everything. I decided if a big company is doing that and it works, I don't want to spend money on hiring artists for my shop.
Due to budget, most bands go with a one-color print, but that doesn't mean it has to be boring. I'm a big fan of intricate one-color design. Most people seem to think if it's one color, then the text has to be small, but you can do some crazy designs with only one color.
One thing to keep in mind if you are planning on catering to the music market is you will be shipping more than just apparel. We've gotten a lot of experience shipping vinyl for a group called Czarface, an American hip hop super group formed in 2013.
Aside from having great music, they also have a comic-book style artist who has worked on all their albums. This is one of the only band stores where we've shipped shirts to Zumiez (a specialty retailer of apparel, skateboards, and accessories for young men and women). A lot of that has to do with their artwork and how big their fan base is.
While most of my customer base is in Seattle, as often as I can, I reach out to touring bands coming into town that I find through venue concert calendars. The purpose is to let them know we exist and specialize in the music market. It doesn't matter how big the name is. This has resulted in orders from bands passing through.
When reaching out to bands, I find out who the contact is and send an email. Oftentimes, I'll compile a list of upcoming shows and fire off 30 all at once. I also message them directly on Instagram, and I've gotten a few orders that way.
The most important thing to remember is building and maintaining relationships. I attribute the ones I've established as the biggest factor in my success, and I take a lot of pride in this. They know I care and that I'm there for them. I come to their shows and sell their merch. It's not just about a single transaction.
I have bands I've been working with for as long as 10 years. It's letting things happen organically and not always expecting something in return.