Not only can you feel good about getting involved in the community and giving back, the nonprofit niche also can be a profitable market for your business. Learn more.
###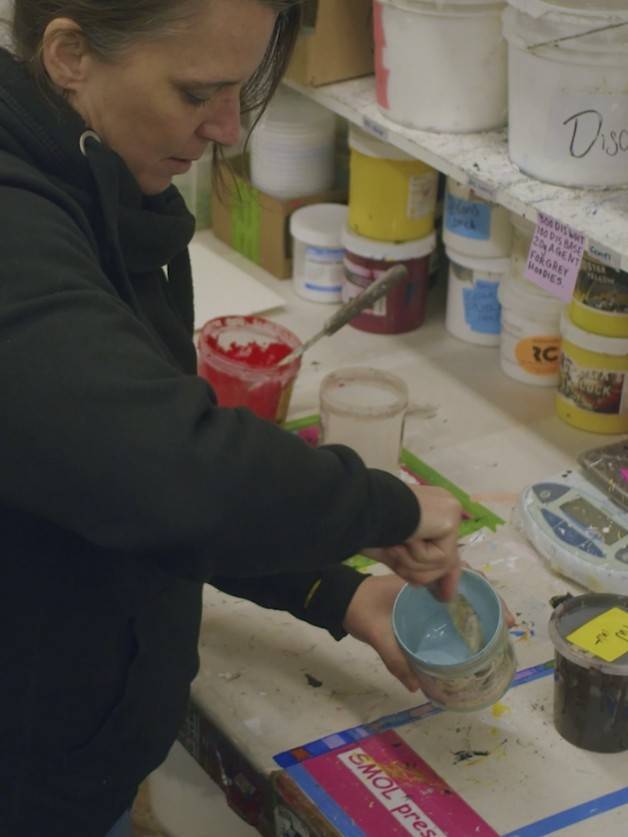 Making a Difference in the Nonprofit Niche
BY AMY BAKER
Some things that changed during the pandemic won't be so bad to keep around for awhile. Can I give a round of applause to adding a doorbell to our shop and getting more restrictive about walk-ins? And whereas previously going out to lunch felt like a splurge, now I feel like treating our whole staff to burgers is saving our local restaurant industry. While many things were difficult this past year, the country as a whole stepped up with helping hands to support those in need.
Another change we are keeping from the pandemic is offering online stores to support our customers. This past year saw the rise of the #Hereforgood campaign. Print shops across the country created free webstores for local businesses and helped them create one or more promotional T-shirts. Printers got paid for decorating the shirts, allowing them to minimize layoffs; and local businesses kept their doors open due to the money raised by T-shirt sales.
Industry mills (including Gildan) converted some of their production time and materials into making non-medical masks and isolation gowns, and many suppliers—manufacturers and distributors alike—donated masks to the homeless, shelters, and many groups that included healthcare workers and others on the front lines.
Here in Eugene, Or, Threadbare Print House has been no stranger to working with organizations trying to make a difference. Since I started my screen printing operation 11 years ago, I have been lucky enough to work with nonprofits and other community oriented groups to the point where today they represent about one-third of my business.
It's a market I gravitated to naturally, and I have also tried to make it a part of our company culture. It feels good to be involved and give back to the community.
Let's be honest, we're over here making T-shirts, not saving the lives on the front lines of a global pandemic. But we are in a good position to step up and contribute to the hard work being done out there.
I got my start in the nonprofit niche around 2016 when I initiated a fundraiser for Planned Parenthood.
The Women's March was the day after President Trump's inauguration. We had a design, "Fiercely Feminist," that we had originally created for some friends traveling to Washington D.C for The March. We were soon overwhelmed with demand. On the day before The March, we opened our shop doors and offered to print the "Fiercely Feminist" design onto any shirt people brought us free of charge. Not only was there a line down the block, but we had people overcome with emotion in our lobby. To our surprise, the event attracted the local news and raised more than $4,000 for our local Planned Parenthood.
While the initiative wasn't a strategic move to get more business, there is no doubt that it helped the bottom line. Customers would call and say, "We've heard about everything you do for the community." It wasn't intentional, but we became known as a supporter of nonprofits.
Higher Awareness Is Driving Causes
Since the start of the pandemic, I have personally become more aware of the struggles nonprofits face to raise money.
T-shirts have always been one way to show your beliefs. People want to support their causes, and let others know about issues. T-shirts are a small billboard that can raise awareness, provide humor, express anger, and raise money.
One example is the climate crisis. People are more conscientious than ever before, and many want to be good consumers and stewards of the earth.
I have seen this first hand while working with local organizations whose purpose is to protect our regional watershed. We live in the gorgeous Willamette Valley full of mountains, rivers and just an hour from the Pacific Ocean. Recreation is huge, and so is craft beer. Local breweries source their water from the watershed. They work alongside nonprofits like the Wild Rivers Land Trust and McKenzie River Trust. We print for the nonprofits, as well as the breweries who give back to them, so a T-shirt can go a long way.
We've also helped with fundraising for ShelterCare, a non-profit organization that works locally to get people off the streets and into safe housing.
We have even been able to extend our reach as far as Ecuador, where a documentary film is being made about the destruction mega-mining is causing to land and people. Over the years we have printed items for their Kickstarter campaign, as well as running online stores for them. Check out Marrow of the Mountain for more information.
Another nonprofit we print for is an organization that serves adults with disabilities. It's called the Oregon Supported Living Program. We got involved with them after hiring an employee from their job placement program. As we grow, we want to use them more for employment opportunities.
For those interested in tapping into this market in your own communities, here are some ideas to get started.
Fundraising. Nonprofits often don't have much of a marketing or design budget. We have found creative ways to help such as offering to create a design for free for their online store. Better designs sell more shirts so it's a win-win.
We use a shop management software to handle building the webstore, sales and donation amounts. We use Printavo but there are many others. The job of the nonprofit is to spread the word about the store and this often works best when done in conjunction with a larger fundraiser they are doing.
Thank You Gift. When a big fundraiser happens, there are always individuals and corporations who make big donations. Creating a unique shirt or tote bag is a great way of showing appreciation.
Event Shirts. Many organizations stage an activity like a 5K race, a party with an auction, sports tournaments, cooking competitions, fashion shows, concerts and more to raise money. If it's an annual event, make sure you are contacting your client a few months in advance to remind them it's time to reorder shirts.
We often recommend to our nonprofits to create a presale campaign around an event. We suggest having the store open seven to 10 days. Keep it open during the weekend of the event and once it closes, we produce the shirts and send them to the client to do the fulfillment. We recently did a virtual 5K shirt for the Oregon Cancer Foundation.
Staff Shirts. Hand in hand with hosting any type of event would be shirts for volunteers working the activity. These should have a different look that identifies the person as worker vs. a participant.
What I love most about working with nonprofits is getting to know all the good that's being done in our community. Knowing about the good intentions offsets what can sometimes feel like a dark road.
In my next column, I'll discuss artwork for nonprofits, shirt styles, size ranges, garment quality and marketing.