Dan shares his thoughts on how to get the very best out of tradeshows, as both an attendee and an exhibitor.
###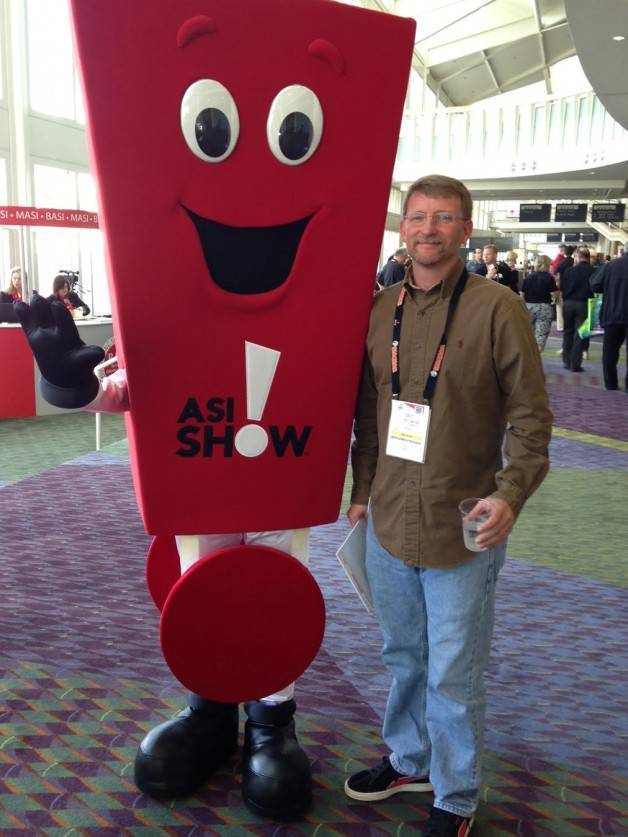 Making
the
Mostof
Your
Trade
Show
Experience
Making
the
Mostof
Your
Trade
Show
Experience
MAKING THE MOST OF YOUR TRADE SHOW EXPERIENCE DAN STRICKLAND
Trade shows are an incredible opportunity to grow as a business, find great products and make new connections. Whether you're attending or exhibiting, there are many ways you can make your experience as worthwhile as possible. This could be anything from scouting your next life-changing product to securing strong business deals with future customers. Today, we chat with Dan Strickland from Garment Gear, who has visited a good variety of trade shows and screen-printing fairs in the past. He's here to share his favorite ways to get the very best out of these events, as both an attendee and an exhibitor, every time.
Why do you think it's important for decorators to go to trade shows?
At trade shows, you get your mind thinking about new stuff. When you're at your shop doing the production day-in-day-out, it can be difficult to [make the time to] consider new products. So that's a big reason to go: To get away from the shop and see the bigger picture.
I can imagine it can get overwhelming as there's so much to see! When you're attending, what do you prioritize on the day?
I would try and see the top 3 or 4 vendors at a show right away. Try and schedule an appointment with them beforehand, if possible. I make a checklist of people I want to see, shake hands with and have a serious discussion about how they can help me better my own shop. After that, I'd take the time to just slowly peruse the show and keep an open mind, looking out for any new items that could help with production efficiency. If you identify some problem areas in your shop, then you can pre-flag those vendors at the trade show as ones you want to see. The [trade show] websites give lots of great information on the exhibitors, so you can do your homework before you go to make the most of your time while you're there.
What sort of things should you ask vendors at trade shows?
Although you can research equipment beforehand, when you go to a show, you can actually see it in operation. The people at shows are usually the ones who set up and tear down the equipment, so they're very open as they're not salespeople. They're great sources of information. You can easily spend 2 or 3 hours going over equipment if you're an equipment geek like I am! So talk to them to make sure this equipment is exactly what you want, as you're about to spend a lot of money on it.
If you're the one exhibiting at a trade show, what is essential to bring?
We will make sure that we've got good samples: Nice, clean samples. You want to show your best work because first impressions make all the difference. With people walking by, you've generally got less than a minute to catch their eye. The booth needs to look really nice and efficient and answer some immediate questions that visitors don't even have to ask. For example, show what you can do and where you're located. I also have a pre-built kit I always take, with plenty of business cards, staplers, notepads, pens... A little traveling mini office, if you will! That way, when you have an engaged conversation with someone, you can take all the necessary notes and then the follow-up after the show is a lot easier. And then bring plenty of water and energy bars to keep you going all day!
How can you engage with people to increase your chances of securing some good business relationships?
I try to listen very carefully to their questions, rather than giving the same elevator pitch 300 times. A lot of people might need the same types of services, but each one still has a unique problem that they're trying to solve. Open the conversation first by trying to listen to their problems - that helps close more sales on the follow-ups. I really try to approach everybody as a great, new customer.