Adam Smith, of Lucky Prints, shares his thoughts on how retrofitting his company's digital tools might help other businesses in Chicago—stay in business.
###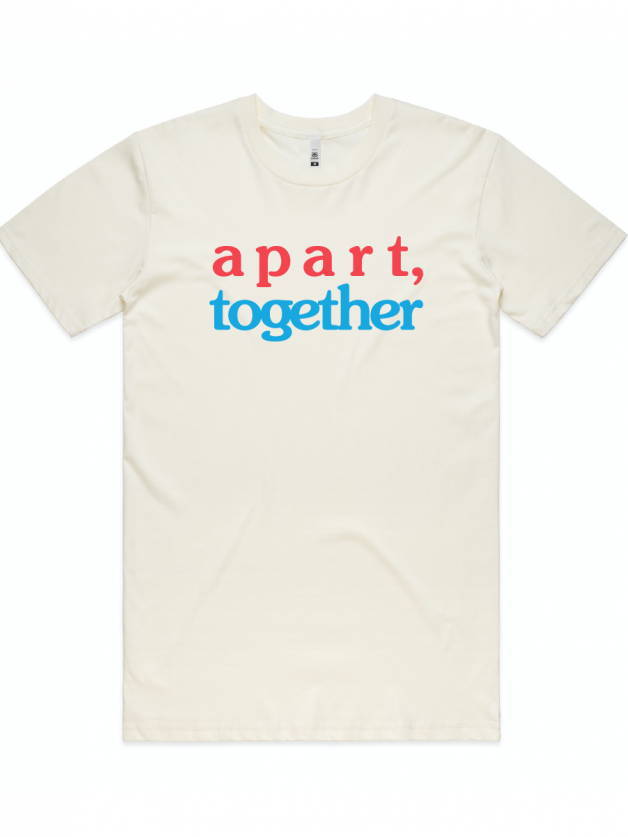 Online Fundraising Stores: Creating a Positive Impact
Online Fundraising Stores: Creating a Positive Impact
The Friday before Illinois' Saturday stay-at-home order, Adam Smith found himself dropping off laptops, Pantone books, and vendor catalogs at his front-end team members' homes helping them stock up for the shutdown. "I want my team to be employed and to be able to get by during this time. We had to take a step back and say, 'All right, what do we need to do, to make sure that we have a team moving forward beyond this?'" During an afternoon video call, Adam Smith took some time to share how the Lucky Prints team is collaborating from their homes around the city to create a positive impact in their community during the Covid-19 shutdown.
Your Facebook feed demonstrates a deep creative commitment to companies, organizations, and your hometown of Chicago, can you talk about how that commitment shapes how you're doing business, especially right now?
In Chicago‑—the business community is inherently creative and that breeds a lot of opportunity to learn from each other and to feed off everyone's creative momentum. We always keep an eye out for ways to get involved with companies and their partners. Whether it's fundraising for a nonprofit or for their own retail operations, we really try to understand their mission. We will reach out and see how we can boost support for whatever their fundraising goal is. If it's about maximizing the impact of each item, we'll say, 'Let's not complicate the artwork, let's simplify. This will lower the cost and create the highest margin possible.'
We look for as many wins as possible.
Like right now. We're taking a collaborative approach with our partner companies. One of the biggest business concerns for anyone who owns a bar, brewery, café, or yoga studio is how to pay staff with the state under a stay-at-home order. We immediately tried to find a solution that we had in our tool belt that we could retrofit and deploy for a different use. We knew we had some digital tools—we had seen them working in other industries like school spirit wear —which was the primary use for fundraising sites—and it hit us pretty quickly—"Hey, these sites can be retooled and activated for different missions." We know our partners, our customers, and other businesses can benefit from these tools.
We want everybody to be there for each other. For us, it's not about competition, it's about collaboration. It's about opening up a bigger dialogue. I've had more conversations with other screen printers in the last two weeks that I've had in the last year. Whether it's somebody asking me questions on Instagram about the programs we're running or asking what they can do to keep their staff, the conversations are ongoing.
Hopefully, on the other side of this, that communication and collaborative effort doesn't dissolve, but it stays there—it stays strong.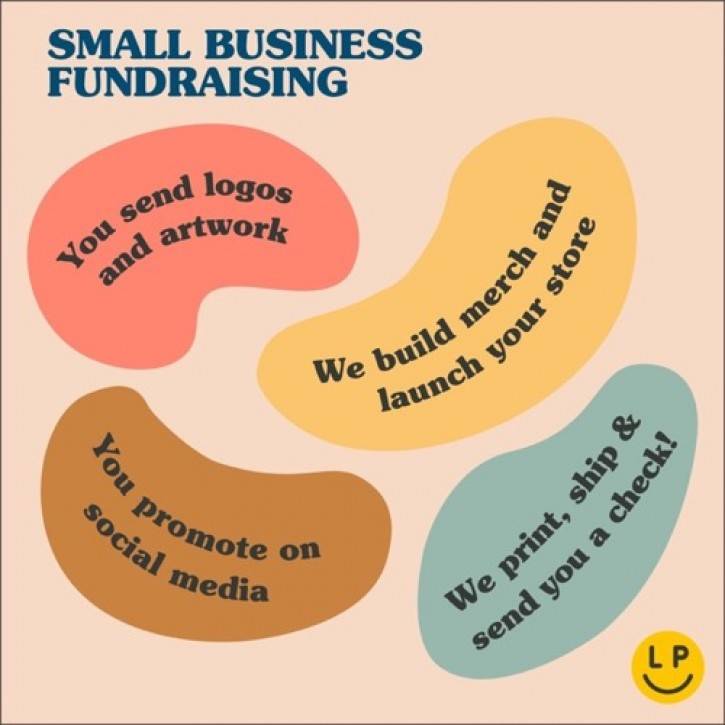 Can you share the inspiration and intention behind the Apart-Together T-shirts for sale in your Facebook feed?
I was thinking about the bigger meaning behind the idea of social distancing. If proper social distancing works, that means that nothing will happen—and that's the goal. And the only way that it works, is for us to be physically separated—but we can FaceTime, we can Skype, we can still check in on each other. This is the greatest team effort that the world can work on together.
So, the T-shirt became something we launched at the end of last week. We wanted it to have a unifying message and design that we could share across all of the no-cost webstore sites that we're running.
Can you talk about what you mean by no-cost webstore sites?
It's really a simple digital tool. It's a way for a business right now, especially one in the hospitality industry, to generate online business, where all the proceeds go back to their staff.
For instance, we built a no-cost webstore called 'Wingin it.' It was for Mundano's restaurant in Chicago that was hit early on. We knew they didn't have a place to do business outside of their brick and mortar establishment. So, we reached out and said, 'Hey, if you have any ideas and logos, send them our way. We'll help you put the products together and we'll launch them on a no-cost webstore site.' So, we set it up like that. We built another one for Hopewell's brewery. It's specifically for all the screenprint merchandise we designed with them to raise funds for their staff. These no cost webstore sites are very, very simple obviously, but because they're so simple, if somebody sends us their logos, we can have the webstore with mockup products built within an hour and then launch it live.
Can you explain how you designed the process to work?
The promotion of the sites is done through social media. It's what we found to be the most effective. Everybody is at home. So, we said, 'All right, this is the lowest-cost way to do it." The idea is to get the people that are already following them on social media to continue to support them online.
Say somebody orders a Hopewell sweatshirt through the no-cost webstore—that order comes directly into our website management system. We capture the order, the color, and the size. Then the system plugs it all in automatically, so our production team has everything they need. Whenever we're ready (or able) to print, we can go in, create an invoice from all of those compiled orders, and then send out the purchase order to our vendors.
That's the benefit of these no-cost webstores—it's kind of hands-off from our clients' perspective. It doesn't require much input from them, it only requires them to promote it.
On the Lucky Prints website, there's a question: "Feeling inspired?" Building off of that—if there was one thing you'd write on a sticky-note for inspiration for right now, what would it say?
I'm inclined to try for a really philosophical one liner, but maybe it's just, "We're all in this together and together is how we'll come out of it."
Note: This interview was edited for length and clarity.