Based on my experience incorporating social media in my marketing, you are missing out on valuable opportunities if you don't participate.
###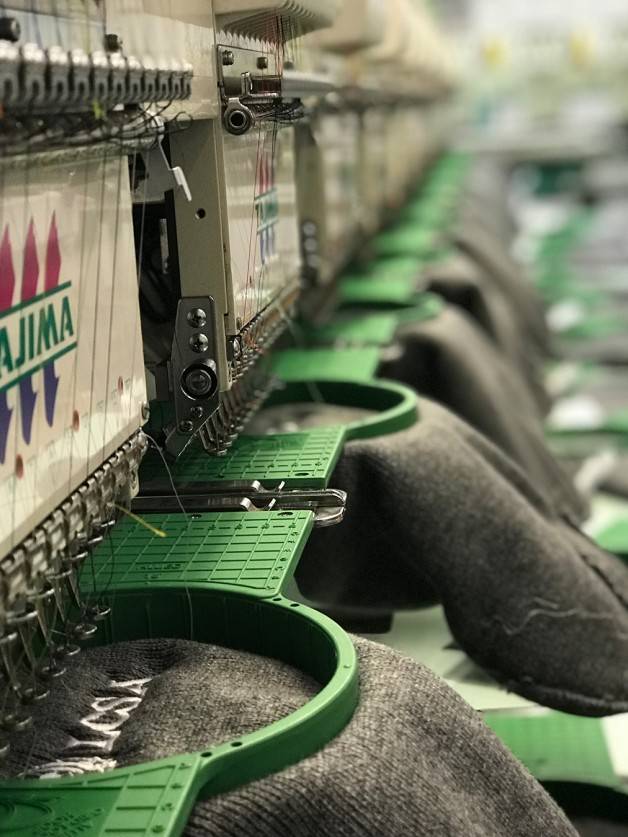 Everyone is familiar with that less-than-desirable moment of having to sit down and work out your costs and pricing strategy. For beginners and seasoned decorators alike, pricing can still be a tricky challenge. And if done in a rush, it could lead to a big loss of profit over time. Done right however, pricing, can be the gateway to a business that runs smoother and causes you fewer headaches. Today, Anthony Corsano gives his best tips and advice on how to approach the process of pricing.
What would you say are the essentials to know about pricing for someone who has no idea where to start?
Pricing your product should come from two specific ends: Competition and cost. First, you're going to price your product to be competitive in the industry. You can't price your product at $20 if the average price in the industry is $10, unless you're doing something phenomenal. If the average price is $10 for example, you can choose to be at $8, $10, or $12, which is a position you can formulate over time and decide, depending on what role you want to play. The second part is knowing your costs: you can't sell a t-shirt for $8 if it cost you $8 to make. So you've got to do an analysis of where the market is, who it is you want to compete with, what they bring to the market at that price, and then what your own costs are.
How would you recommend approaching the difference between small run orders and large runs?
I would start by figuring out what it costs for my average run, and then how much it costs to put an order out on the floor. Think about, for example, the cost difference between making 6 shirts and 600 shirts, or producing a print with 1 color versus 6 colors. We know it costs us a [certain] amount of money to advertise, have customer service, and hire all the staff. So we can know the costs of each stage. That cost is ultimately the same whether you print 6 shirts or 600. Think about your ratio costs from small to large — that's very important — and think about how you would charge for these extra costs [when it's a smaller order].
If you understand your average costs and what it takes to get something out on the floor, that will allow you to realize profitability. If it takes you $100 to get an order out to the floor to be ready to produce and you get an order of 10 shirts, it will cost you $10 a shirt. Then if you can't charge $10 a shirt [because of the competition], then you'll know to either significantly lower your costs on getting that order produced, or making sure you compensate with more shirts in a future order.
How important would you say pricing is in the grand scheme of things?
I think that price, quality and service drive a business. Although they would be ranked incredibly close to each other, I would rank service as number 1, quality as number 2 and price as number 3. That's because if you have the best price in the world but the garment doesn't show up on time, it does you no good. And if your product shows up on time but it looks awful and only cost a buck, that also does you no good. So the top thing you want to deliver is service. Price is last because people recognize that price, for the most part, is not the driving factor. The driving factor is ordering a shirt that's easy, great quality and priced fairly. At the end of the day, if the experience is bad, nobody comes back. If you're not getting the right service for the product, the price doesn't matter. So don't get so wrapped up in the price. Think about service first, quality second, and price last.
How can you price something that's hard to value, like time spent or a specialty technique?
It is difficult. But I'd say stick to what you do and do it very well; don't feel like you have to offer every technique. People ask us for distressed printing but we just don't do it because we can't do it while charging enough that I can keep all my other prices consistent. Stick to what you can do well and then slowly increase your offerings. But do understand all the inputs that go alongside your materials: Like time, staff, and management oversight, which all goes into the process and feeds into costs in the end.
Slow down and ask yourself "how can I keep lowering my costs?". Find the time to go through each step. Where you can, buy in bulk or reduce your suppliers, and better understand your supply chain. These are all the ways you can start getting more (price) efficient. Keep fine-tuning and you'll make a lot of progress!