Are you looking to reach new audiences or diversify your portfolio with new businesses? Zach shares some examples of inventive ways to win over new clients and strike new business deals.
###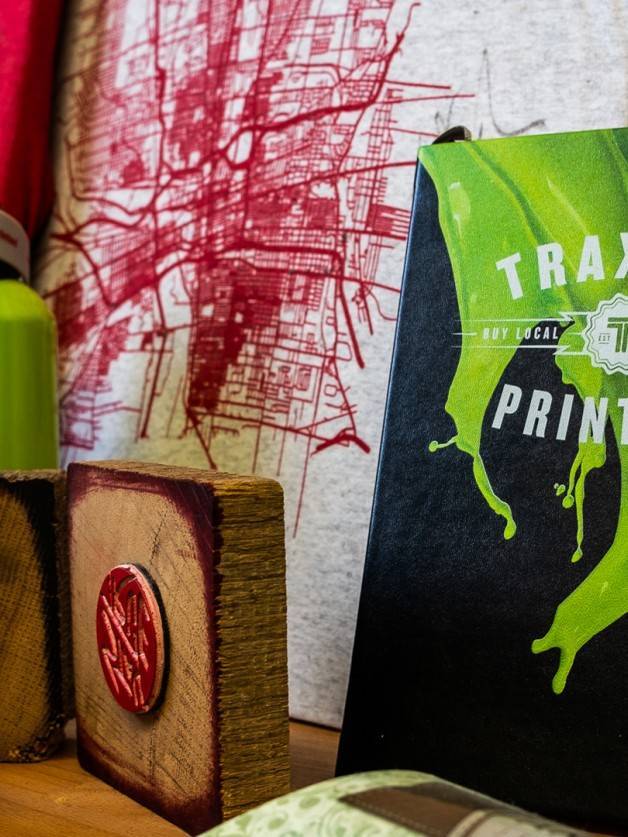 Selling
to
Clients
who
Don't
want
T-shirts
Selling
to
Clients
who
Don't
want
T-shirts
Although the t-shirt and apparel industry is booming with opportunities, sometimes your client base can dry up. Perhaps you want to reach new audiences or diversify your portfolio with new businesses. But with t-shirt orders being a considerable investment, clients can be wary to take the leap. That's how Zachary Traxler from Traxler Printing wound up experimenting with some inventive ways to win over new clients and strike new business deals. He shares some stories with us today of how he's been able to make it work with clients who weren't looking for t-shirts, and inspire other decorators to explore this possibility beyond their comfort zone.
How might you establish a business relationship with a client who is already getting apparel printed for them?
Sometimes we struggle with larger or medium-sized clients because, by the time we get hold of them, they've pretty much already got a printer for everything. For years, we tried pitching to a local wings restaurant with about 20 locations but found out that they already had a printer in the family and were using their services. Without being rude, we asked them what it would take to earn their business, and they mentioned that what they really needed, was signage. So we were able to handle their signage needs. Although it wasn't apparel sales, it opened up the opportunity for us to work directly with the buyers from the [wings] chain. And now, anytime their in-house shop can't deliver on apparel, it comes to us. It actually happens more often than not.
Have you ever managed to sell t-shirts to a client who initially didn't want to buy them? If so, how did you convince them?
We work with a lot of different conventions all over the US and there was one convention going on in Ohio in the winter. A client opted not to get t-shirts because it was the wrong season, and a sweatshirt was out of their budget. However, we realized around 50% of their attendees were from warm climates. Even though they were flying into Ohio for this convention where it was snowing, they would be going home to hot states like Texas or Southern California. We were able to talk the client into getting t-shirts, which they could afford, by helping them realize the demographic of their client.
What's the most unconventional way you've sold a batch of shirts to someone?
There was an occasion where we managed to get a big batch of super-discounted blank t-shirts. A client of ours does a lot of glassware and found that the glassware he was shipping kept breaking. So we mentioned that we just got a huge deal on some t-shirts that were actually taking up room in our warehouse. We suggested, why don't we just print this entire stock of basic white apparel with your logo and then wrap the glassware in the t-shirt? It was such a unique way of solving two problems: firstly, the problem of his glassware breaking, and then secondly, it was an inexpensive way to create visibility for his brand. And now everybody wears the apparel! We still print them because everyone expects to get a free t-shirt when they order one of these cool glasses now. People will even post [online] about the t-shirt even though they just spent $30 on the item it was wrapping!
How would you recommend building a really strong sales pitch to new clients?
Base every pitch as a reaction to the information you have. But if the client is speaking with you on the phone or email, you don't have to go with a knee-jerk response every single time. If you can afford it, sit back and take the time to understand what the customer's needs are and do some research on what they're gunning for — then that's where you can angle yourself. It's all about identifying the problem with the client or identifying a problem the client has no idea about, and then solving that through printing apparel. That's your easiest way to get your foot in the door.