Based on my experience incorporating social media in my marketing, you are missing out on valuable opportunities if you don't participate.
###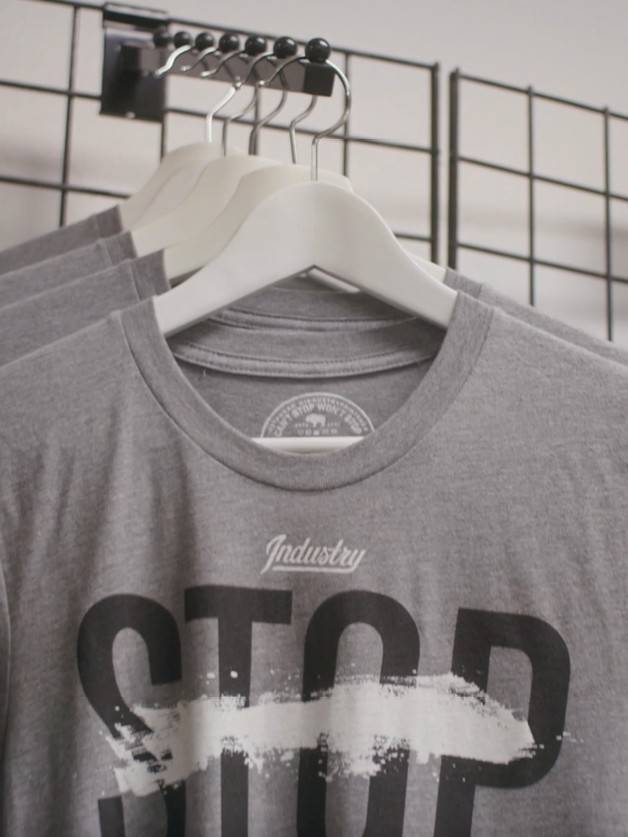 The Best Way to Learn Social Media Is By Doing
BY TONY DIAZ
Do the best you can as you get started. As long as you are reviewing and analyzing as you go, you will keep improving.
Learning how to post on social media and maximizing its full marketing power is not something you're going to figure out by simply reading one article or watching one webinar. It's a process that requires you learn as much as you can from blogs and videos that you then put into action.
As you start creating and scheduling posts and analyzing your reactions and results, you'll begin to understand what works best for your company and your audiences.
I have been active on social media for eight years, and I've learned a lot over that time. In this blog, I will share some insights that will help you get started or improve what you are already doing.
Every time you post copy and a photo on Instagram, you are offered options. You can tag people and a location. As I mentioned in my last blog, "Recognizing The Importance of Branding," I recommend you always tag people and include the location as this will improve your reach.
You also can share it on Facebook, Twitter or Tumbler. Personally, I do not recommend doing this auto share. You will get a lot more traction if you create a new post for Facebook and Twitter and write new copy that resonates with those channels.
I also advise not repeating the same content on all your channels at the same time. From my experience, the people who are following Industry Print Shop on Instagram, are mostly the same people following us on Facebook and Twitter. So if I were to repeat exactly the same content on all my channels every week, the same people would see the exact same posts.
Frequency of exposure is important; however, sending the same message using different wording, photos or perspective will be better received. For example, you might post the back of a recent T-shirt design on Instagram with one message, and then post the front of it on Twitter with slightly different copy.
It's still the same T-shirt for the same client, but by making it a little different, you go a long way in keeping your content fresher and your viewers engaged.
Another tip is ensuring your photo fits to the platform you are posting to. Each social media platform has different photo size requirements. In Instagram, the photo is cropped into a square by default. But, you can click the expand arrows or pinch the image in the lower left to fit the whole picture on Instagram. This is important, not only for the sake of looking professional, but to avoid pixelation or unwanted image stretching. Additionally, there's a chance that your image could be cropped, eliminating messaging that is pertinent to the post. It's worth the extra legwork to use the right dimensions to make the image look as appealing as possible.
If you are finding your photo is not posting the way you'd like it to look, by Googling, you can get the ideal dimensions by channel. Here's one example: https://buffer.com/library/ideal-image-sizes-social-media-posts/
You also can find social media photo templates for Photoshop here: https://edex.adobe.com/resource/8c83208a
When you are taking a photo for social media, you want to pay attention to every single thing inside that frame. Please don't be sloppy and shoot a collection of ink mixing buckets and then later realize there's a Coca-Cola can in the shot, or even worse, paperwork with sensitive info on it.
As I discussed in the second blog of this series "Finding Your Voice On Social Media," what you post on which channel is going to depend on who you are and what you are comfortable sharing.
For example, if you cannot be relaxed and happy in front of a camera, TikTok may be a waste of time. Focus on what your strengths are naturally. Don't try to be a video personality on TikToK or Instagram Live if you're not going to be comfortable.
Larger operations may have a social media content person, but owners of small to medium shops often wear a lot of hats. So it may be the owner doing the social media.
One tool that can be invaluable for productivity and efficiency is social media management software. Some examples include Later, Sprout Social, Hootsuite, Buffer, and Loomly. These make it easier to plan, analyze and publish content by scheduling it in advance.
We use Later, and we think it's great. We use it to schedule posts for Instagram & Facebook. It serves as a depository for photos that we sift through and pick from for our posts. Our creative director, and a couple of my production floor people as well as myself all upload to it.
The way it works is when we're ready to start scheduling, we'll pick a recent T-shirt design and use that for Monday; then we'll pick a cool poster and slot that in for Tuesday; on Wednesday, we might share info about a new promotion; and then Thursday we'll advertise hiring for an open position.
As we review the library of photos, we try to spread out the topics so there's good variety. Frequency ebbs and flows based on what is going on in the shop. We try to stay scheduled at least a week ahead, but are thinking about the following week at the same time.
That doesn't mean that once we have one or two weeks scheduled, that we don't switch things up after the fact. For example, someone might remember that Wednesday is National Hot Dog Day, and we printed shirts for a local hot dog restaurant. So we might remove the scheduled Wednesday post and replace it with a hot dog post and then reschedule the removed post later.
We have a Google doc that is a complete list of all the national days for the year, and it includes Earth Day, National Beer Day, National Talk Like A Pirate Day, and so on. Here's an example: https://nationaldaycalendar.com/april-23-2021-national-talk-like-shakespeare-day-national-picnic-day-national-day-of-silence-national-take-a-chance-day-national-cherry-cheesecake-day/
"You don't want to lean too heavy on this list, because then it would be boring and seem forced. But occasionally you'll find opportunities to make a tie-in, like in the case where we were printing for a hot dog restaurant. In that example, we tagged our customer and showed off the shirts we did.
Tagging clients is important, because it shows the world you are proud to be doing work for that company. It's a way to connect with the client, and let them know you are grateful for their business. This is a really small gesture that can have a big impact. First of all the client will feel so special that their project was cool enough to be featured. Additionally, when tagging clients you are also providing content for them, tagged photos show up on their own feed and you are providing free content for your client to repost or share on their stories.
The only way to start learning is by doing. So don't get too caught up in worrying about making mistakes. Get started with what you know and learn along the way.