Based on my experience incorporating social media in my marketing, you are missing out on valuable opportunities if you don't participate.
###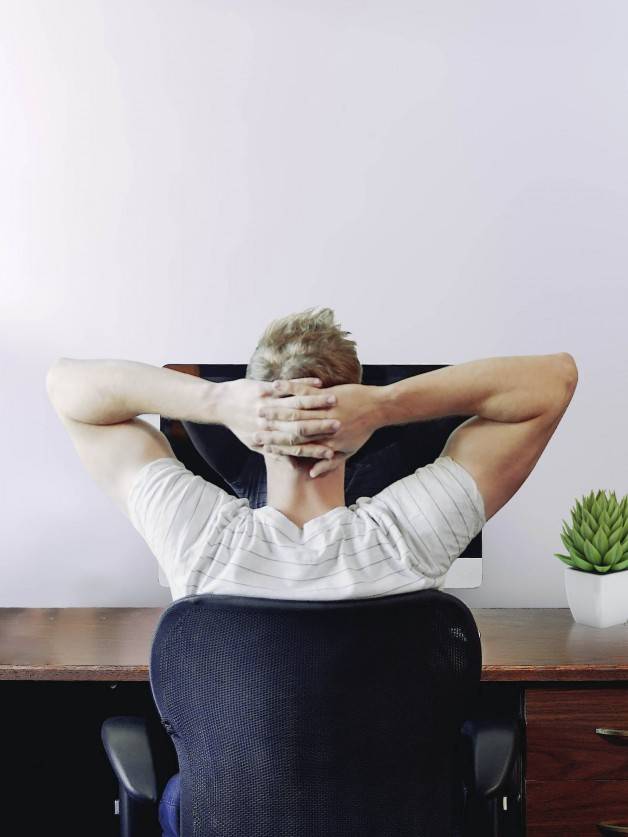 The COVID-19 Business Game Plan -Part I
PHOTO BY JASON STRULL ON UNSPLASH
As a decorated apparel business it's likely you have had to partially or fully shut down operations and lay off some or all of your workers. It is a time when many are experiencing fear, anxiety and uncertainty about the future.
Having survived many crises during my 47 years as a high-volume screen printer and now a business consultant and coach, I'd like to encourage you to stay positive, proactive and plan for the future.
A few examples of the hard times I've had to endure include the 1973 Arab oil embargo, the stock market crash of 1987 with interest rates rising to as high as 21%; 9/11, which many of you will remember; and the 2008 recession.
I experienced a personal meltdown in 2010 where, due to circumstances beyond my control, I lost my building, all my equipment, and all of my cash. I literally had to rebuild a business from scratch. (Read more on the crises I've endured here).
At the time this happened, I took a step back and focused on figuring out why my 38-year business had been so vulnerable and what I needed to do to prevent this from happening in the future.
Every business I looked at during my own analysis experienced many of the same issues (vulnerabilities) that I suffered from. This is why I made a pivot and changed my focus away from technical problem solving in the textile screen printing arena to focusing on the business side. I learned how to create higher profitability, strong cash flow, and debt-free positions. So if there was an interruption in the cyclical nature of the economy, I would be ready for it, and I could prepare my clients.
I think we're going to see a majorly different competitive landscape when this is all over. Businesses that are not going to survive are ones that operated on price and competed by being the lowest bidder. They did not understand their costs or the financial side of their business. They have no reserves, and they are crossing their fingers that they are going to get a Paycheck Protection Program (PPP)* check or an Economic Injury Damage Loan (EDIL)*.
I anticipate as many as 30% to 50% of all SMBs (small to medium businesses) will not reopen. The final percentage will be based on how soon business can return to "normal," and employees are back full time.
I've been reading a number of different economic studies that have come out in the past two weeks from large consulting groups. They are forecasting impact by sector. Two major factors are how long shelter in place will last; and whether the virus gets permanently knocked down to a controllable level, or will it re-emerge and cause new outbreaks of infections.
The biggest sectors being hit are obvious. Number one is commercial air. They're expecting that to be down 46%. Travel in general, which is all forms of transportation and hotels, will be down 44%. Oil and gas is next at 42%, largely driven by the fact that air travel is down. Banking is anticipated to be down 33%. Automotive is at 29%, insurance 29%, and apparel and fashion is at 28%.
There's a huge question about how retail is going to rebound. I know a lot of printers that were printing full-package programs for retail have been told that their receivables were uncollectible. Retail clients are warning that payment will be 120-days minimum with no guarantee that any payment will be made.
We're starting to see retail chains file for bankruptcy. They were already on the ropes to begin with, and this is putting them over.
See related article from Business Insider published 4-14-20https://www.businessinsider.com/retailers-filed-bankruptcy-liquidation-closing-stores-2020-2#organic-grocer-earth-fare-filed-for-chapter-11-bankruptcy-on-february-4-the-chains-50-natural-foods-stores-were-set-to-shut-down-but-some-locations-have-been-acquired-by-new-owners-3
One reason is because they were renting expensive retail space. Landlords are not able to forego that rent; because the commercial real estate market with its large apartment complexes, malls, restaurants, bars, and office space are all empty because of stay at home. That whole segment of the real estate industry including mortgages and financing is at risk of default.
So if this goes on for two months to three months, you're going to start seeing a repeat of 2008 but on the commercial side.
Face masks are going to be the new fashion and imprintable staple, because any public gathering for the foreseeable future will require everyone to be masked. I see that as being a huge branding and licensing opportunity.
Just about every major T-shirt manufacturer has switched over production to gowns and masks. Some of the bigger ones are saying they will be doing nothing but masks for the next three months. And, if that's the case, whatever garments are in the supply chain right now will be all that is available for the next four to five months.
Even when manufacturers switch back to garments after three months, it's going to take production time to make the product and get it distributed into the supply chain. So even if decorators have orders, the ability to fill them is going to be less.
T-shirt shortages will be the same as we've seen in the past where there's a run on a specific color or style. And then it ripples across the country until you can't find a medium black.
Some decorators will be harder hit than others, but none are going to escape. Examples of markets that are going to be harder hit are tourist attractions, theme parks, resorts, festivals, sporting events and concerts. Not only now because all of these things have been canceled, but also post-COVID-19.
At some point, with so much of the population experiencing a loss of income, they are going to wake up to realize they have been living beyond their means. They are going to be forced to save more. And less disposable income means less money being spent on entertainment, travel, eating out and similar categories.
In part two of this series, I'll be offering specific ideas and tips on what you should be doing right now.
BIO
As the owner of Coudray Growth Technologies, San Luis Obispo, Calif., Mark Coudray works as a consultant, coach, and educator in sales, marketing, and systems that incorporate the latest technology and digital strategies in and outside the decorated apparel industry.
He's also a Master Certified Profit First coach. (https://profitfirstprofessionals.com/).
In his former career, he was pioneer in four-color process screen printing and other techniques. He won many industry awards and went on to judge national decorated apparel competitions for many years. He has written hundreds of industry articles and been a popular speaker at industry trade shows. You can contact Coudray at coudray@coudray.com