Traxler offers six tips for mastering interaction on Facebook in 2020 with the newest algorithms
###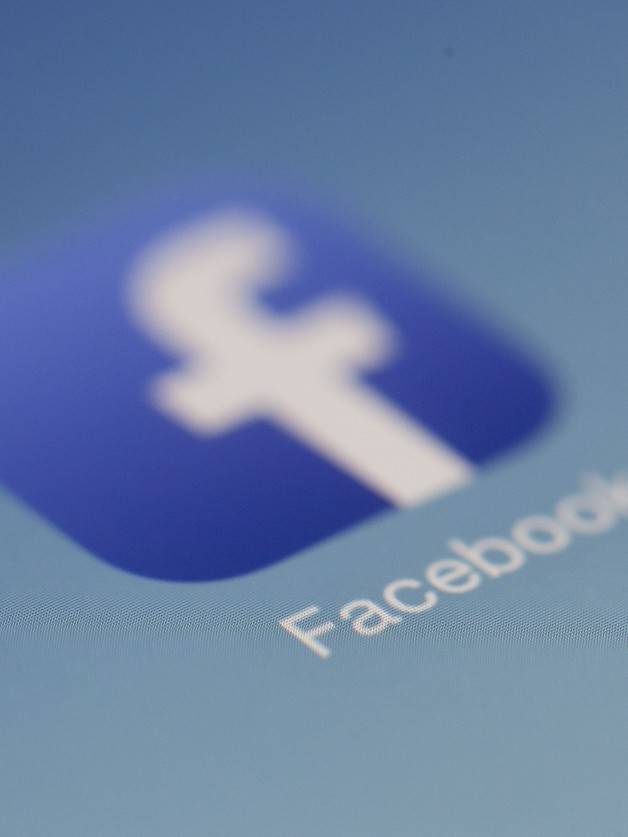 Understanding Facebook's Changing Algorithms to Reach Your Target Audience
BY ZACHARY TRAXLER
Understanding Facebook's Changing Algorithms to Reach Your Target Audience
Zachary Traxler, CEO of Columbus, OH-based Traxler Printing, is an expert at using social media to promote his products and services. In 2018, Facebook even invited him to become a Facebook Small Business Council Member.
"I tell decorators not to limit their reach to just one social channel," he says. "There's power in numbers and reach. And it's pretty advantageous to understand how each platform you use works. A lot of decision-makers are on Facebook."
Traxler offers six tips for mastering interaction on Facebook in 2020 with the newest algorithms.
1. Be a storyteller, over a seller.
"We create engaging storytelling, rather than selling, through visually appealing posts," he says. "Lots of people scroll through their feeds, and you have about three seconds to catch your potential customer's attention."
For example, Traxler's posts tell the story behind the screen-printing process so whoever's watching—a corporate decision-maker or DIYer—understands the process. "We're educating our customer base or someone we never thought we'd capture as a customer because now they're interested," he says. "We also tell the story of our employees, clients and community."
Traxler, who finds a lot of his target customers on Instagram as well, posts on Instagram first and then shares the two top-performing posts on Facebook the next week. "We're not pushing a sale or a promo, but on Facebook when we have a successful post, we sprinkle in a link from our website that tells them more or where they can request a quote," he says.
2. Don't resist video any longer.
Video is where it's at right now on Facebook and other social sites. "By or before 2025, video will consume at least 75% of all global data online," says Traxler, who loves doing regular and live video, especially tours of his facility. "A live video is very authentic. You're kind of letting your customer into the belly of the beast and seeing the whole process," he says.
Facebook announced that live video scores six times the number of user interactions as regular video. Case in point: Recently, Traxler's team UV printed a guitar body and decided to go live as they started printing. "This wasn't planned, yet it got more interactions than any post we had in a year. We even had people from guitar magazines viewing and sharing the post."
It's important to know that Facebook's algorithm updates have changed how the platform ranks videos in the News Feed, Facebook Watch and the "More Videos" (recommended videos) section, in order to bring people more relevant and meaningful content. That means videos Facebookers look for and return to receive priority. "Videos that get viewed for at least one minute gain priority status, too," Traxler says.
Tip: Add captions or subtext to your videos, since more than 80% of Facebook users watch videos without sound (like when they're at work and don't want to disturb others).
3. Drive real emotion with your social posts.
Social media experts posit that posts should prompt meaningful discussions among your followers. In fact, Harvard Business Review research found that six emotions were highly common in the most-shared social posts: admiration, amazement, astonishment, curiosity, interest and uncertainty. "Right, you obviously don't want to come off as a used car salesman trying to sell you a 1993 Honda Accord," Traxler says. "But if you create a video or post with intriguing or compelling content, people will want to reach out to you for more information or clarity."
4. Prioritize meaningful interactions.
Facebook Marketing Partners team had provided insight into what constitutes "meaningful interaction." These include: a page responding to a person's comment on their post; people commenting on or interacting with a page's live video; or multiple people replying to each other's comments on a video they watched or an article they read in the News Feed.
"A lot of positive feedback and genuine comments on a post are important," Traxler says. "That post will show up much more organically and much more often than if you put a big ad budget behind it. Even then, your post might only be shared by viewers a few times."
Some Facebook posters try to game the system with "engagement bait." Those are posts that include prompts like: "Tag a friend who …" or "LIKE if you're a Libra." Other examples? Vote baiting, where a post asks you to vote on a few options. Another is comment baiting, where users need to use a certain word or phrase in their comments. The problem with this, Traxler says, is that the only way to keep your organic reach truly solid is to create authentically interesting content. "You can't game the system forever," he says.
5. Really commit to Facebook advertising.
While Traxler's firm doesn't spend as much time advertising on Facebook as they do posting, he acknowledges that ads done right in conjunction with content-driven posts they can be effective. "Unless you find a way to create or finish a very good campaign and are able to stay on top of it and play the long game, you may not see good results, though" he says. "It's like the stock market. A lot of people who exit early aren't going to get rich. But then you look at some folks like Warren Buffett who gains hundreds of millions of dollars playing the long game."
6. Check out Facebook.com/blueprint.
"Facebook gives you its entire educational curriculum and platform so you can learn about any and all features," Traxler says. "If you want to learn to advertise, this is the place. If you want to hire someone to do your social, you've got a fundamental understanding of what's going on so that you can use your dollars effectively and really make waves on the site for your business."