Useful tips and hacks for upselling different services to your existing customers.
###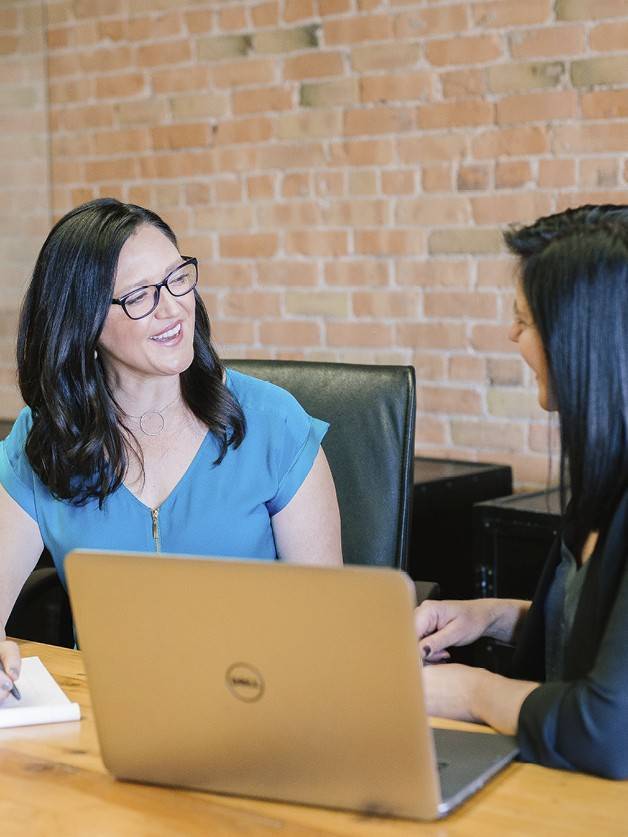 Upselling
Tips
for
Print
Shops
Upselling
Tips
for
Print
Shops
Getting more business from existing customers can be key to grow your business. At least, that's how Marian Hinebauch of Logo Droppers sees it. She's always upselling different services to her customers ─ and with success. Today she shares how thinking along with her customers benefits her business and she provides useful tips and hacks on how you can start suggesting new services to your existing customers.
Could you describe how you currently offer other services to your customers?
Now it depends on what kind of company it is. If they just come to you for t-shirts, also offer them something else because a good percent of those will do it. For example, a janitorial company came to me and said they needed polos for their managers and t-shirts for their staff. But we also suggested they should buy a pen with their logo on it and leave it at every home they clean. So we're always upselling ─ we want to make sure we're offering everything.
How do you suggest a service to customers that they might not initially need?
Here's a perfect example. One of our customers is a very large gymnastic company that does a lot of theatre performances. We always print their t-shirts. So last month, I suggested they should also do retail. The owner hadn't even thought of that! So I sat down with him and I showed him the profit he could make with just selling hats to 20% of his clientele and he was just blown away! For years, he'd actually been asked if he sells hats but he just thought he couldn't do that. I showed him that he could and he should!
I also look at my closeouts each quarter ─ whether it's apparel or promotional ─ and reach out to my nonprofits with their colors. I give them some ideas and if there's a budget, they'll go for it. I love closeouts as they are a huge opportunity! It's also another way for me to be in front of the customer. If you want to grow, you can't wait for people to come to you.
Do you offer any discounts or combo deals for multiple orders and services?
I do! For a high school wrestling team, the coach wanted some sweatpants and a long sleeve dry wick t-shirt, but he only had a budget of $50. I put together this package for him for $50 that included a sling bag, a long and short sleeve t-shirt, and sweatpants. That worked out phenomenal because originally, he was only going to order 12 or 14 kits, but he bumped his order to 20 kits.
Any advice for newbies in trying to secure more business from the same client?
Always offer more than you think the customer needs. Also, share new ideas with your customers! We just switched up a company's logo. So even if it's just a t-shirt, there are still ways to change it. Show your customers different ways where their logo can be instead of printing the same thing for 5 years.
What are your best tips for learning new skills and services to offer?
Always be in touch with your ink manufacturers. See if there are any new and fabulous inks coming out on the market. For embroidery, find out if there are any exciting new threads coming out. Today, I have Alpha Broder and Prime coming in to do a demonstration of all their new products. If a manufacturer rep calls me to set up a meeting, then most of the time I agree to it as I don't have time to go through entire catalogs.