Mark Coudray shares his story and conveys a strong message to those who may be struggling or fearful of what the future might bring.
###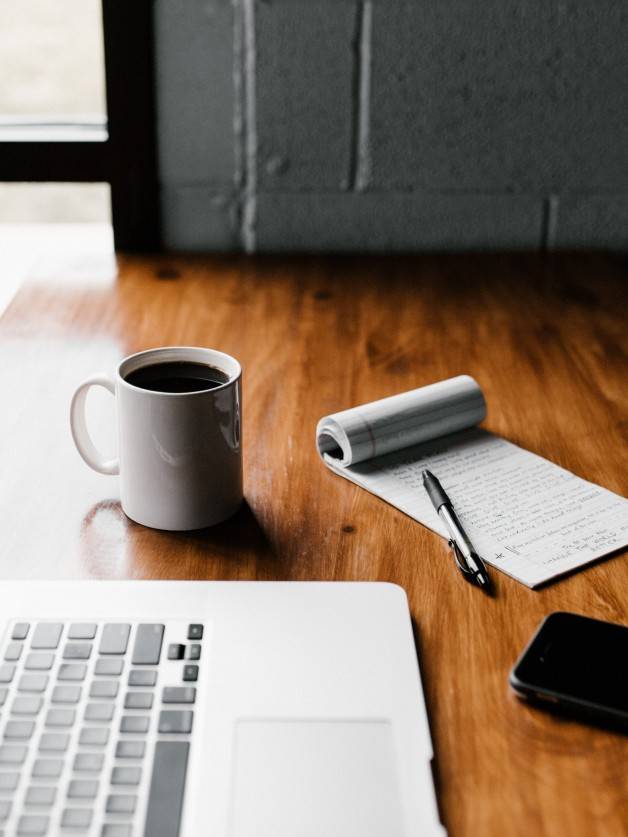 Veteran Printer Evolves To Survive and Returns To Help Others
PHOTO BY ANDREW NEEL ON UNSPLASH
The secret to surviving as an entrepreneur is being flexible, staying calm, and oftentimes completely redefining who you are.
For any textile screen printer who has been reading industry trade magazines and attending trade shows for the past three decades, it's unlikely you have not heard of Mark Coudray. He has written hundreds of articles in leading publications such as Impressions, Screen Printing and SGIA Journal. He has also presented has innumerable seminars on all aspects of screen printing from techniques to production to business.
He's written books, won industry awards and, in general, is recognized as one of the world's top experts and a pioneer in four-color process screen printing.
At the time this is being written, decorated apparel companies are having their worlds turned upside down with the emergence of COVID-19. Coudray has a story and message he'd like to convey to all of you who are struggling and fearful of what the future might bring.
"My ability to be objective comes from the fact that during my 47 years of being a business owner and entrepreneur, I have survived many crises on national and personal levels.
I started my business in the summer of 1973. In the fall of that year, the United States endured the Arab oil embargo. This basically shut the country down, resulting in long lines at the gas pump and creating a tremendous amount of instability.
That was followed by a stock market crash in 1987, which led to interest rates rising to between 18 and 21% for the next three to four years. Then in 2001 there was 9/11. Most of us remember the impact of that.
In 2008, there was a global recession, sparked in part by the housing bubble bursting in 2005-2006. And in 2010, I went through a personal meltdown.
In 2007, my high-volume screen printing company, Coudray Serigraphics, was on a roll. It was growing quickly, and I made the decision to buy a new building and invest in new equipment spending $850,000 of my own money—not the bank's.
The plan was to build a beautiful state-of-the-art facility to prepare for, what by all indicators, looked to be a bright future for which I had no warning was soon to collapse. We moved in on January 2008, and my overhead went from $40,000 to $100,000 a month. Well, we all know what happened in 2008. I watched our sales drop by 62%. I could not understand what was going on.
I then spent the next year and a half, until early 2010 pumping in another $500,000 in cash to keep the building and my business running. The country was in chaos. We lost all of our major accounts, and all of our corporate production stopped. It was in many ways similar to what we are experiencing now, although on a much lesser scale.
Then in 2010, my 23-year-old son was diagnosed with leukemia. He was in the hospital for 19 months. His insurance ran out, and we liquidated all of our personal assets to try and keep him alive. Unfortunately, we were unsuccessful, and he passed in May of 2012.
My life had been turned upside down. My properties were foreclosed. I lost the building, all the equipment, and all my cash. The only thing our family had was our house, and it was holding on by a thread.
Because I am an analytical person, I tried to stay as calm as I could. I embarked on a quest to figure out how a business that had been successful for 38 years could be that vulnerable? I stepped back and did a forensic analysis on my own business.
In the process of doing that I created a program to help companies develop and implement marketing and administrative strategies to allow them to succeed. And, I evolved myself from a textile screen printing company to a business consultant and coach.
The biggest thing to remember is that COVID-19, like these other periods in history above, is just another event. If we want to get through this objectively, we have to realize there are only three things that can take place. Things can get worse, they can stay the same, or they can get better. The only way they will get better is if you have a plan that includes a way to capitalize on the opportunity the event creates.
Any business with a plan has a hope of survival. There will be new opportunities when this crisis ends, and those who survive will be in a stronger position than ever to take advantage of them.