There are many advantages to be gained from using an ERP system in your shop. Learn about them here.
###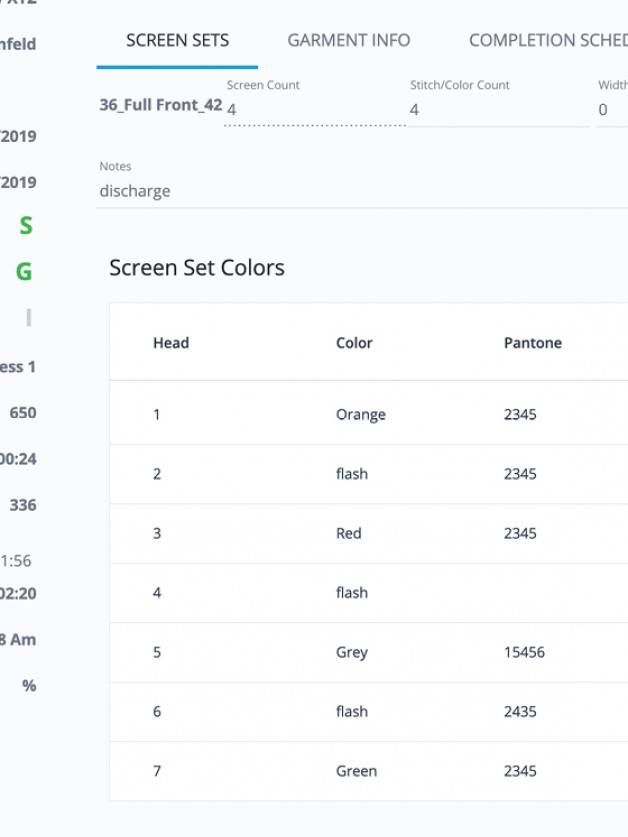 Why You Should Consider Using an ERP System in your Shop
BY RICH SANTO
Why You Should Consider Using an ERP System in your Shop
What is an ERP system? I am going to speak directly to the decorated apparel space from the inside. Anyone can google Enterprise Resource Planning and receive somewhat the same result…
What Is Enterprise Resource Planning (ERP)?
Enterprise resource planning (ERP) is a process used by companies to manage and integrate the important parts of their businesses. Many ERP software applications are important to companies because they help them implement resource planning by integrating all of the processes needed to run their companies with a single system. An ERP software system can also integrate planning, purchasing inventory, sales, marketing, finance, human resources, and more.
But what does that mean to my shop? Here is the end goal. A client calls and says "What is the status of my orders"? If you have this very powerful tool called an ERP your response will be swift. "Order 51476 is currently on press 4 right now. I see that there is a finishing requirement that should take a day so we are on track to hit your deadline of a 5/16 ship date. Next order 51477 that one actually got done early here is your tracking. Also, note that you can pull down the tracking in the client portal as well as see the status at your leisure. We can leave our phone calls to discuss the next big Crypto". Another typical request is "thank you for providing me with the status on the 2 orders in production but I have a new order that I would like to send your way. This one is 2,000 units, 12 color & needs Hangtag, size strip, and poly bags. The client really wants this one to ship by 5/23. To answer this question you head to the production module and first take a look at print capacity. "I see on 5/21 we have 20% capacity open on press 4. We can print on that day and finishing seems to have plenty of availability as well so 5/23 shouldn't be an issue. I'll actually put this order in as a placeholder and recalculate capacity to be sure. Yup did not pass 100% capacity in either department so we are good to go."
A solid ERP should handle these major functions and more.
Creating a client with all pertinent information for billing and contact.
Order Management/Pricing:
The order management module is usually the largest of the platform. There should be a combination of raw materials or blanks that combines with an extensive pricing matrix that is fully dynamic. This module should be doing everything a giant spreadsheet can do only far more elevated. The best systems will have an API into your vendors to cut down on manual input. The API will pull data points such as photography of the product, live inventory, negotiated price, and warehouse location. Lastly, there should be a solid process for sending order acknowledgments to clients and allow them to seamlessly approve or make a payment.
Now that the order is approved there may be a need to order raw goods. The PO module should seamlessly pull in the garments that were chosen from the API in the order module and create an elegant purchase order. If your system is really great it will order the products electronically.
The purchase order has been placed and the garments are on the way. The presses can't start until garments are here. Your ERP should handle the ability to alert the production schedule that boxes have arrived. This means that the schedule should stay firm. Once boxes are opened and garments are counted the schedule should be alerted that we are GREEN and ready to print. Now, which press do these garments go to?
If you still have that big ugly whiteboard up in your shop it's time to take it down. Any efficient shop will have big TVs or multiple displays showing a live production schedule so everyone in the company knows their marching orders for the day. As for receiving the order that just came in. Those garments go to press 12 we know that because of the schedule.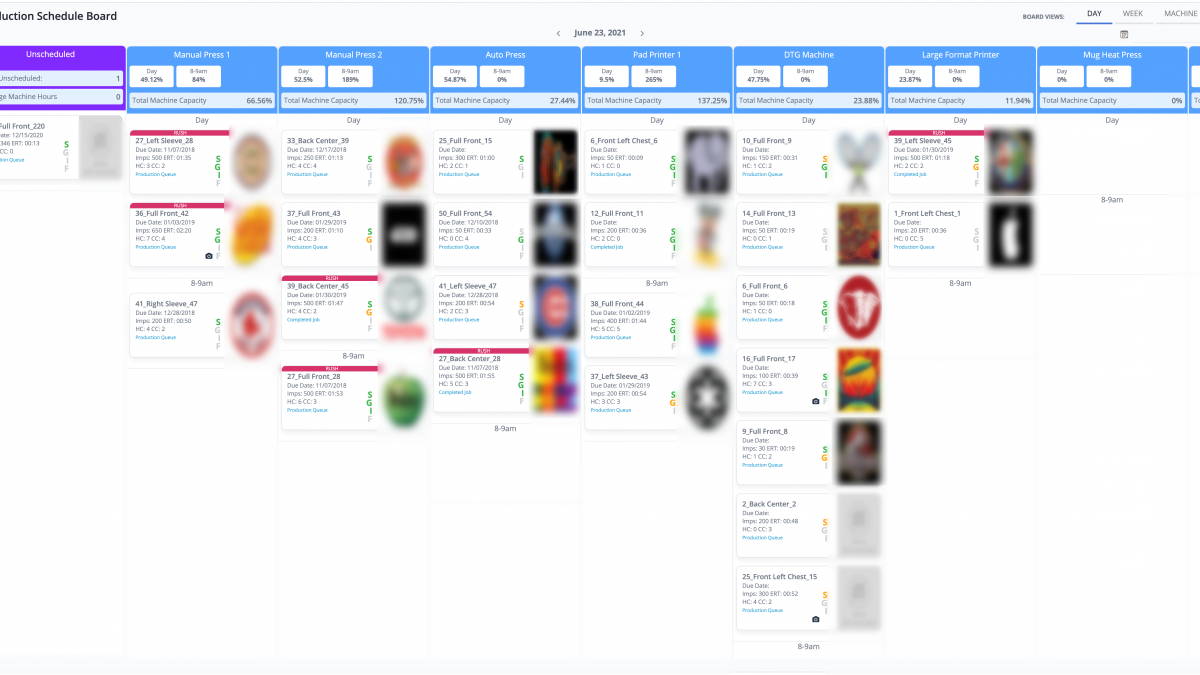 The art module is basically cataloging all of the very important details associated with any decoration. There should be an input for data points such as Pantone color, Ink or thread type, squeegee, stroke, LPI, and mesh. There is also significant time that can be saved by automating approvals and press instructions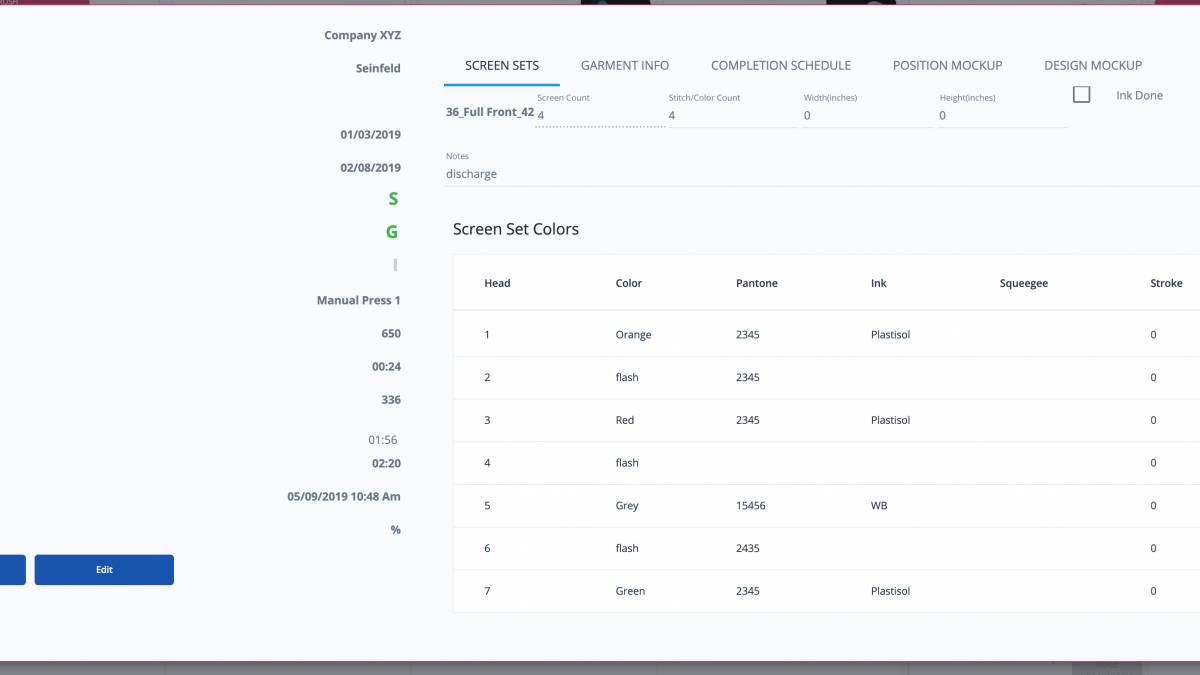 The shipping module although usually not very creative drops the most money to the bottom line. If you are running currently without an ERP the shipping team is doing the most double or triple entry. Taking an address or a distribution set from a piece of paper or an email and then typing it manually into a shipping software not only opens up a ton of room for error but greatly reduces efficiency. Carton labels can also be reduced from manually typing into a dynamo label generator to printing out hundreds of labels per box with the click of a button.
Before we are able to take advantage of any of these amazing features of an ERP system everything has to be set up correctly. There is a solid argument that can be made that you can fully judge which ERP is the most powerful by its settings module. Taking a look at capabilities such as machine settings, hours of operation, run rate, API's, price guides, and box settings will allow you to judge which is most powerful. The last point to review is that an ERP is only as good as the information you put into it. If your team is not willing to put in the data to each module every step of the way it doesn't matter how powerful the platform is you will deem it useless. Before even jumping into an ERP the first questions should be around adoption and framing the vision of the future and where the company is going with all this efficiency.
Rich is a creative visionary and executor. His main objective is to communicate his vision, develop great leaders, and go to the ends of the earth for the success of his team. He is always striving to innovate through cutting-edge technology and customer service. He enjoys pushing the limits to create incredible products and experiences for clients.
Watch Video