Here are Emmy Handen's valuable insights on how she's able to tackle these complex orders.
###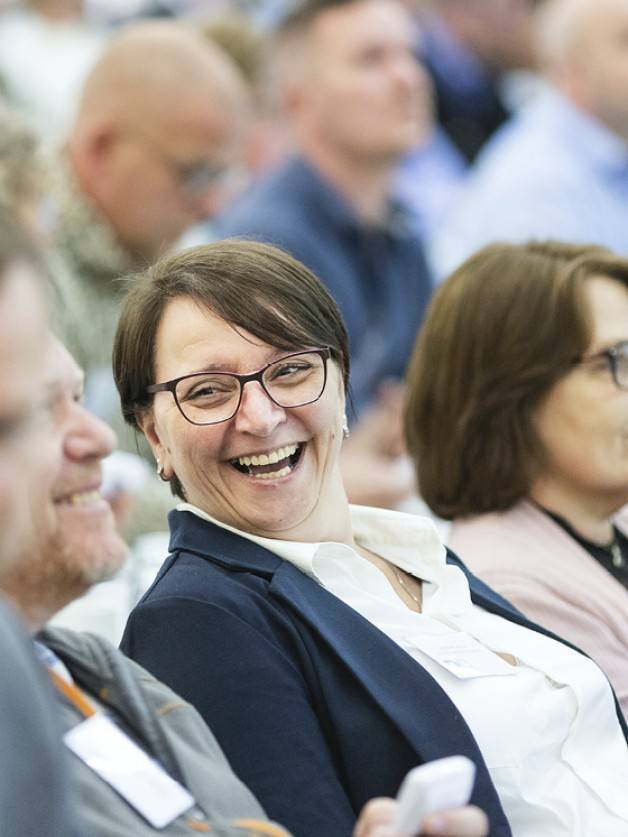 When you're printing for Parent Teacher Associations, there's a potential for various things to go wrong. Think about it: different sizes, styles, and colors, in both shirts and sweats… all in one order. The fact that there are multiple PTA members and students involved in the ordering process adds yet another extra layer of difficulty. Today, we chat to Emmy Handen from Bravo Screen Printing who has been working with PTAs for years and ensures it can be a very lucrative business — if done right. She's happy to share some of her most valuable insights on how she's able to tackle these complex orders.
A smooth ordering process
Emmy always follows the same set of foolproof steps to ensure large PTA orders run smoothly. "Step one," she says, "is the order form, which has a little mockup of the artwork and provides customers with information like the due date of the order form. It also includes a price list for what amount the PTAs should be selling their gear for, so the form is ready for the end-user: the students."
Besides the order form, Emmy explains how providing her customers with a spreadsheet makes the ordering process go a lot faster. "I send out spreadsheets with all the columns of information we need," Emmy says. "I'll put in the customer name, phone number, shirt style, shirt color, shirt size, and quantity. Laying that out for them seems so obvious but for 20 years I've been amazed that people can't figure that out." Through the use of spreadsheets, Emmy can easily sort by style, size and color, so she can then seamlessly fill out the order form for her vendors.
From experience, Emmy can confidently say that less is more and basic is better. "There's nothing worse than sending out an order form and say: 'Hey, check out this new style of sweatshirt!' and then it turns out it's out of stock by the time they order," Emmy comments. Having learned from that, Emmy now sticks to basics like short and long sleeve t-shirts, hoodies and crewnecks. To familiarize her customers with the different garments they can choose from, she creates sample bags: "So we ordered t-shirt sizes XS to adult XXL or XXXL and a variety of sweatshirt sizes. Then we printed our logo and phone number on the front of each one and placed them in a duffel bag with our logo. We loan them out to PTAs for things like Parents' Night so their kids try them on."
Final advice when printing for PTAs
Considering the complex nature of printing for large groups, Emmy emphasizes the importance of managing your time and finances. "Allow for a little more extra time. You might think it's not a big deal but when there's that much variety in one order, it always feels like one shirt has to come all the way across the country!" Precisely because of the variety, Emmy offers a turnaround time of two weeks, instead of her standard turnaround time of one week.
Similarly, Emmy recommends building in an extra set-up fee. "It often happens that our customers come back to us because someone forgot to order something or they counted wrong. I have a deal with our customers that we allow one re-order where they pay the same price per shirt. So what I do is just build in that re-setup fee in their initial order. If it's a 3-color design, I build in $30 extra. So when they return, it will feel like we're setting up for 'free'." Her parting words show how Emmy has managed to truly perfect the ordering process for large clients. It's no surprise that local PTAs return to Bravo Screen Printing year after year.