Here's a rundown on 10 industries to keep your eye on for decorated-apparel opportunities
###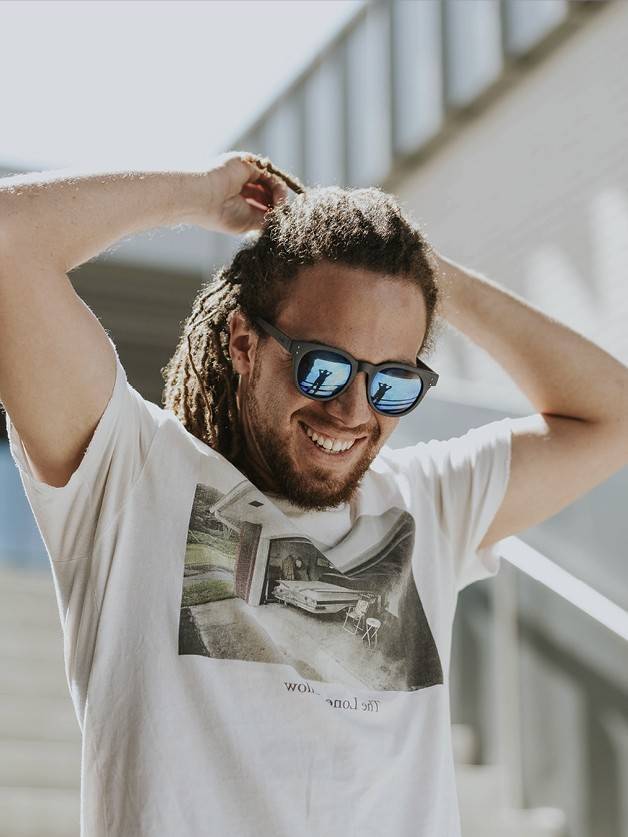 10
Industries
to
Pitch
Decorated
Apparel
to
Right
Now
10
Industries
to
Pitch
Decorated
Apparel
to
Right
Now
PHOTO BY BROOKE CAGLE ON UNSPLASH
The past few months have been catastrophic for some industries. As COVID-19 still looms, businesses have shut their doors for a few months or for good, and retailers shifted their business structures to stay afloat.
Yes, screen printers also feel the pinch, but there's plenty of hope. "Despite current economic conditions, lots of businesses are doing well," says Anthony Corsano, COO of Brookfield, CT-based Bolt Printing & Embroidery. "To succeed, you need an e-commerce and social media presence. You also need to be the best at what you do."
So instead of throwing in the towel because industries you've depended on have temporarily shut down, focus on other areas that are thriving despite the lockdowns and quarantines. From employee morale and work-at-home packages to customer giveaways, there are many areas for screen printers to widen their market options to flourish.
Here's a rundown on 10 industries to keep your eye on for decorated-apparel opportunities:
1. Healthcare/PPE
Across the country, healthcare workers are being recognized as the heroes they are and the need for PPE (personal protective equipment) expands beyond the hospital. Some online vendors have already begun selling logoed surgical masks as more and more stores are requiring them for service. From thank-you gifts for healthcare workers to logoed surgical masks and gowns, screen printers can shift into serving this market easily. Ultimately, many companies across the board will want wellness items, like thermometers, masks and hand sanitizer as logoed giveaways.
2. Finance
Right now, many Americans aren't just worried about the medical complications of COVID-19. They're worried about the economy and their own personal finances. As such, financial groups and businesses are working overtime as people look for loans, financial assistance and ways to liquify assets. These companies can tap into the power of logoed apparel and promo products.
3. Insurance
As of this writing, 2.1 million Americans have been diagnosed with COVID-19.*1 Although some areas see a decline, the overall numbers are still increasing. This means medical and disability insurance claims also will rise in the next few months, keeping the insurance industry hopping. These companies want logoed apparel and wellness-related items to send out.
4. Teleworking/Cybersecurity
Right now, many businesses are shifting to teleworking and online services. That's why cybersecurity experts are highly in demand. Just look at Zoom, one of the hottest apps right now for online meetings and distance learning. Zoom has been hacked multiple times and this underscores the need for cybersecurity.*2 Screen printers can begin working with these companies to provide logoed apparel and products for employee and customer appreciation campaigns. Plus, any company with teleworking employees is in the market for employee appreciation and work-at-home kits.
5. Food Delivery and Restaurants
One of the hardest-hit businesses during this time period has been restaurants, which have had to close dining rooms due to social distancing. However, food delivery apps such as GrubHub and DoorDash have been increasing significantly. For one week in April, 22% of Americans ordered food to be delivered.*3 Screen printers can work with these delivery companies—and restaurants as they welcome back diners—to provide logoed uniform shirts, masks, delivery bags and car signage to help offset losses in other markets.
6. Wine/Beverage
Similar to food service, many people in the wine and beverage field are shifting their focus to flourish during this time. Restaurants and grocery stores can sell beer and wine to go via delivery apps. Decorated wine sleeves anyone?
7. Cosmetics/Personal Care
Cosmetics and personal care brands are booming, especially as many people perform their own care themselves. Since many states shut down hair and nail salons and barbers, customers are cutting and coloring their own hair. Some salons have created home kits for their clients. Pitch these companies to customize the clutches or totes that hold all the products they ship.
8. Retail Ecommerce/Big-Box Stores
Although many stores are suffering, the big box stores are still flourishing simply because of their size. Many large stores like Wal-Mart and Target are experiencing huge upticks in online sales. Target, for instance, saw a 141% increase in online activity.*4 If you have the opportunity, it's possible to sell some of your products through these retailers helping to increase your bottom line.
9. Electronics
Because of working and learning from home, many of us are relying even more on our electronic devices. Stores such as Best Buy and providers such as AT&T and Verizon can be good markets for screen printers who can provide employee clothing or other items for giveaways and retail purchases.
10. Online Education/Gaming
Distance learning and online education have become huge, as almost every school system in the country switched to this format almost overnight. Pitch all types of motivational tees and products to schools, along with teacher appreciation gifts. At the same time, kids stuck at home have turned even more to online gaming as a source of entertainment. Decorators can reach out to gaming companies and apps to produce fan gear.
If you make in-roads in new, booming industries, when your regular customers come back online, you'll have the benefit of expanding your customer base.
References