If you want your business to be streetwear-ready for 2020 (and the advent of a brand-new decade), here are seven trends to watch in this year!
###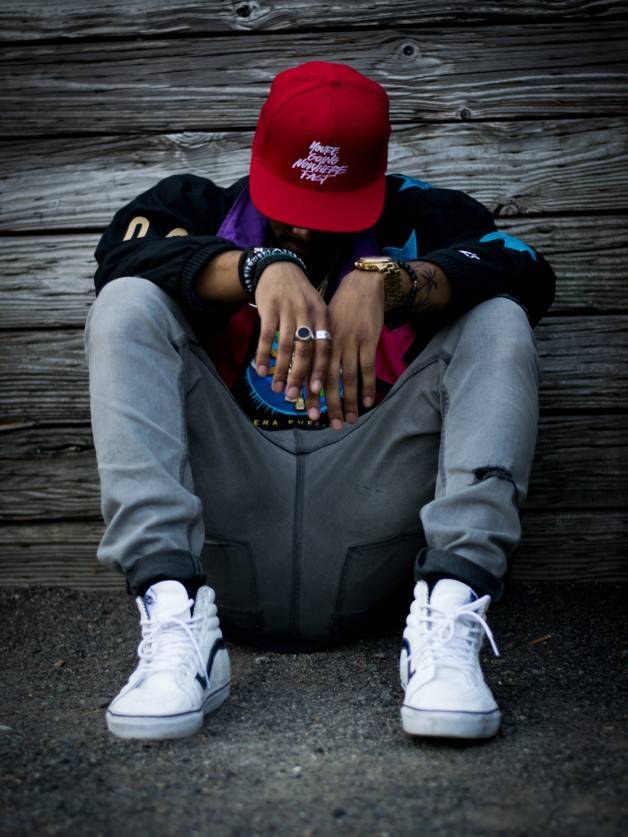 Coping with COVID: Make Employee Retention a Priority
7 Streetwear Trends You Can't Miss in 2020
Being on the cutting edge of fashion is nothing new for Dawaud Muhammad, owner and designer at San Leandro, CA-based Big Printing T-Shirt Company.
Since launching his own streetwear line at age 19, Muhammad has been supplying the independent streetwear market with award-winning embellishment techniques and fashion-forward garments for more than 20 years. His company prints for more than 1,500 brands worldwide, as he continues to define urban streetwear across the country and worldwide.
"2020 isn't just the beginning of a new year, but the start of a whole new decade," Muhammad says. "And the fashion that shows up on the big city streets will make its way to the runway, and eventually to your own closet."
If you want your business to be streetwear-ready for 2020 (and the advent of a brand-new decade), here are seven trends to watch this year.
1. Big, bold graphics
Most people use fashion to make a statement, and nothing makes as pronounced a statement as clothing with vivid colors and bold graphics.
From showing your love for your favorite sports team to making a political or humanitarian declaration, large graphics on garments are eye-catching—and allow fashion to do all the talking.
"For my clientele, big and bold graphics are hot right now, and will continue to be this year," Muhammad says. "People want to stand out from the crowd."
2. Decoration on shirt, hoodie and jacket sleeves
Traditionally, decoration was reserved for the chest and back of a garment, but with the advent of new printing technologies, imprints on the sleeves have become easier to produce and are now standard for most decorated-apparel shops.
"Starting with winter, most of our customers are buying long-sleeve shirts and outerwear, so we're extending graphics and designs to include decoration on every part of the garment," Muhammad says.
However, people buy hoodies and light jackets all year round for layering, so the sleeve (and all-over) decoration trend will be on fire through fall and early winter 2020.
3. 'Heartbreaker' artwork
Getting your heart broken is a part of the human experience, and totally relatable.
Muhammad's company has been turning out a lot of "heartbreaker" artwork—think: tattoo-inspired broken hearts pierced by swords and surrounded by flowers and layered over with a banner that says "heartbreaker." He sees this type of art as being huge in streetwear throughout 2020.
"We started seeing this heartbreaker or broken heart theme in late 2019 and since then it's become one of the most requested items," Muhammad says. "When we put it up on Instagram, there was a lot of interaction and we had a huge reach with it."
4. Tracksuits
Tracksuits are an icon of streetwear fashion, and this OG style is back in business in a big way in 2020. From vintage-style hoodies to striped jogger pants, you'll see people dressing up this gear or weekend warrioring in them.
"Going into the new year, we expect lots of tracksuit sales," Muhammad says. "In the beginning of 2020, our firm will have a nice selection of new styles and colors."
5. Special-effects embroidery
Muhammad's company specializes in special-effects embroidery to create customized designs for each customer's brand. "We incorporate different stitching techniques like puff embroidery and chenille patches to come up with the most eye-catching multimedia designs," he says. "Honestly, our embroidery machines don't stop running."
The takeaway? Muhammad sees embroidery paired with screen printing or DTG as the most popular embellishment pairing for streetwear in 2020.
6. Colorful and relaxed suits
Say goodbye to staid black and navy suits in 2020, as color is key on the streets. Louis Vuitton and Dior are just a few of the top designers showing colorful, relaxed suits on their runways in a rainbow of colors that any man can wear with confidence.
The latest runways showed off models in a full color spectrum suits from turquoise to lilac—and these pastels will most likely hit mainstream retail soon.
In addition, new urban-inspired suitings will be oversized and designed for comfort, with room to move. The new silhouettes are roomy, yet still body-conscious and flattering.
Add a branding-focused embellishment for an in-demand top-and-bottom combo.
7. Over-the-knee shorts
Oversized, over-the-knee shorts will continue to be a streetwear staple in 2020, whether in a solid color or a print. Some designers paired button-down Cuban collar shirts with these shorts for a cool combo. Adding an embellishment down the side of the leg will make a bold brand statement.
"Fashion has always started in the streets," Muhammad says. "It's a matter of finding what looks good on you and going with it. Don't be afraid to take risks—for yourself and your customers."