Andy Anderson is one of the industry's most humble legends. A multi-award winning printer, his studio helped pioneer four-color process work and he's printed for some of the biggest names in the music industry.
###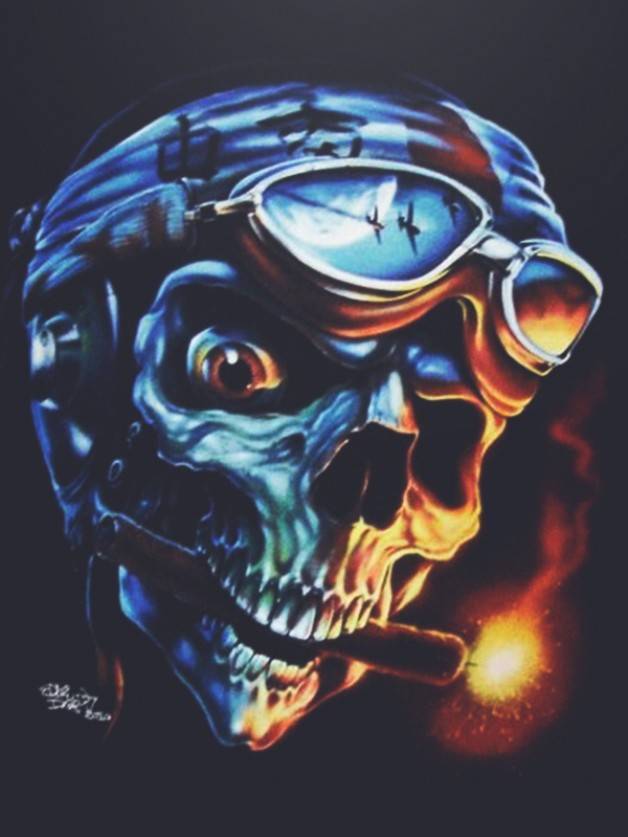 Screens,
prints
and
rock'n'roll
Screens,
prints
and
rock'n'roll
Andy Anderson is one of the industry's most humble legends. A multi-award winning printer, his studio helped pioneer four-color process work and he's printed for some of the biggest names in the music industry; from Kenny Rogers to Taylor Swift. We talked to Andy about his life in printing and his advice for people entering the industry today.
You're known for your screen printing but your first love was custom-airbrushing for motorcycles and vans. How did you end up making the transition?
Well I built my first Harley Davidson custom chopper in 1969 and lots of people saw it and wanted their own done, so I ended up doing custom painting on the side while I was at art school. But I was always interested in reproducing my own artwork into something printable. I started out airbrushing, but that transitioned into screen-printing because it was a better outlet for reproducing my designs and artwork.
What inspired you when you first started printing?
Well, it was a very creative time in the 60s and 70s, with the hippy generation and the introduction of rock music and the big bands coming from England. Then the big surf culture from California kind of took over with all the cool surf shirt designs and that just inspired me even more. In '71 I actually took a trip out to Los Angeles to look at all the designs and that really inspired me to find a way of doing it myself.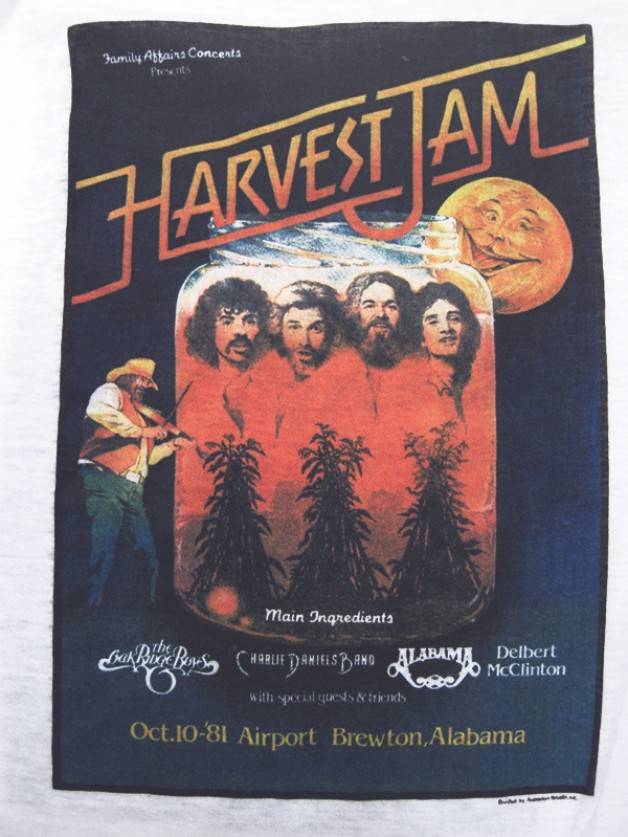 Harvest Jam by Andy Anderson
If you had to put your success down to one thing what would it be?
I just enjoyed what I did. That's the main thing. I think we're all striving to do something to make us happy. Some people reach for it in material ways, and other people reach for it spiritually. I think what I did was just try and find something that when I came home I enjoyed thinking about what I was going to do the next day and that was always what drove me.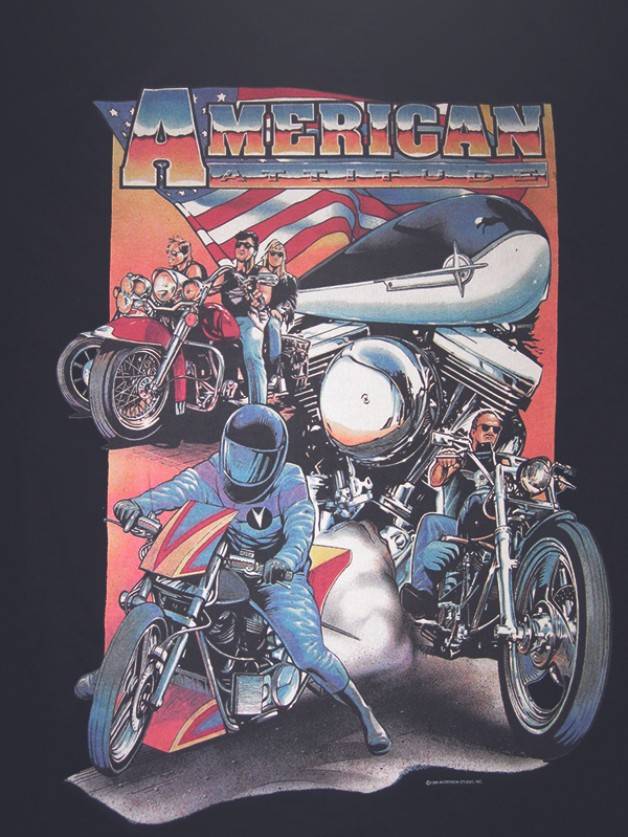 American Attitude by Andy Anderson
Who were your first T-shirt clients?
The Allman Brothers were one of the first, we did the shirts for the band and the crew. Also, Harley Davidson wasn't licensed back then, so all the motorcycle shops wanted Harley Davidson shirts so we did a lot of them. Back then though I was doing things manually. I had my girlfriend helping me hold the shirts down and I was having to air dry each color. If a customer wanted 100 shirts there was a good chance I could end up printing 200 or 300 in order to get 100 good ones! I figured it wasn't a very profitable venture, so it was only when I bought my first manual press in 1978 that I got back into the shirts again.
All of those vintage motorcycle T-shirts have come back into fashion again now, how does it feel seeing people replicate those 70's designs?
Well, I actually had a guy contact me recently (who had seen the T-shirt was signed, 'Anderson Studios') who bought one of those shirts for $450 and I just fell over! I mean we were selling those shirts for 3 dollars at the time! It's unbelievable the prices they're getting on vintage shirts now. I wish I'd kept more of those!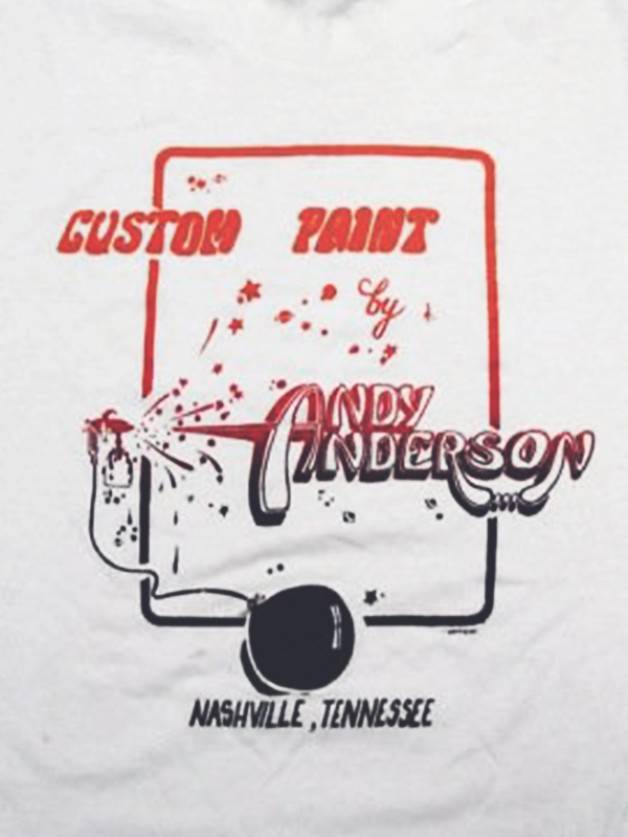 Custom paint by Andy Anderson
You could have been sitting on a cotton goldmine by now! But it's always easy to say that with hindsight…
Exactly. I wish I'd saved more of those prints but back then I was embarrassed by them because of the things they said. We were dealing with outlaw motorcycle gangs, it wasn't like today's bike shops, they were hole-in-the-wall shops in back street alleys. I didn't get involved in any part of it, I just knew where the line was and you just didn't cross it! It wasn't a great time for the integrity of the industry but it was fun to kind of be around it and see how it's transitioned into the huge industry it is today.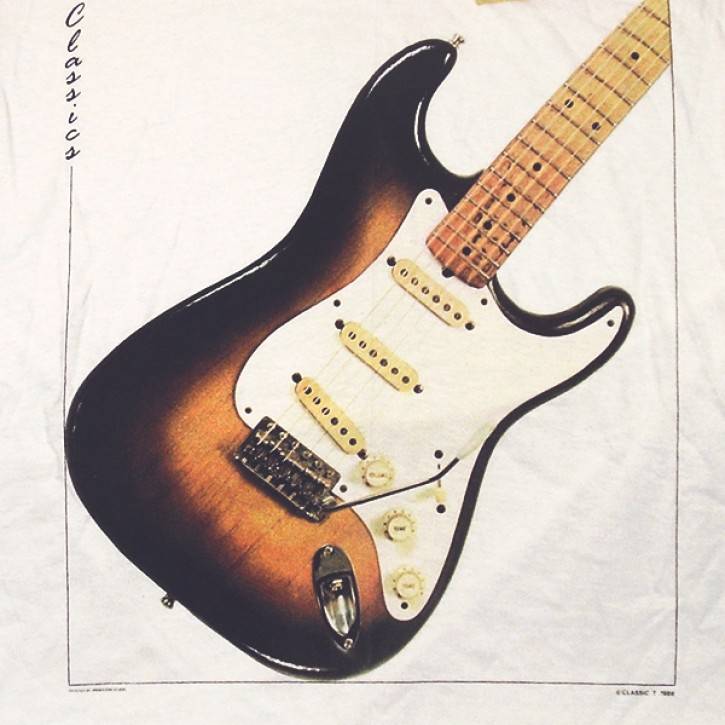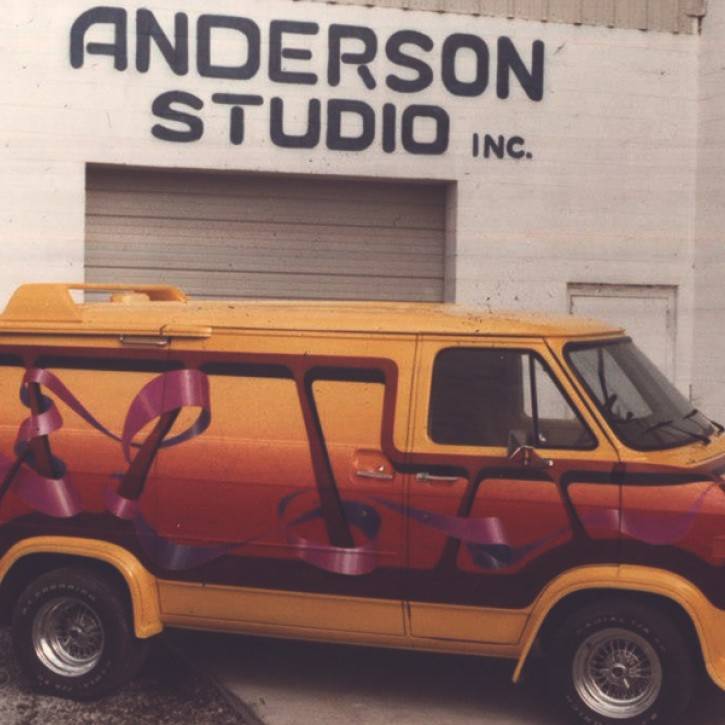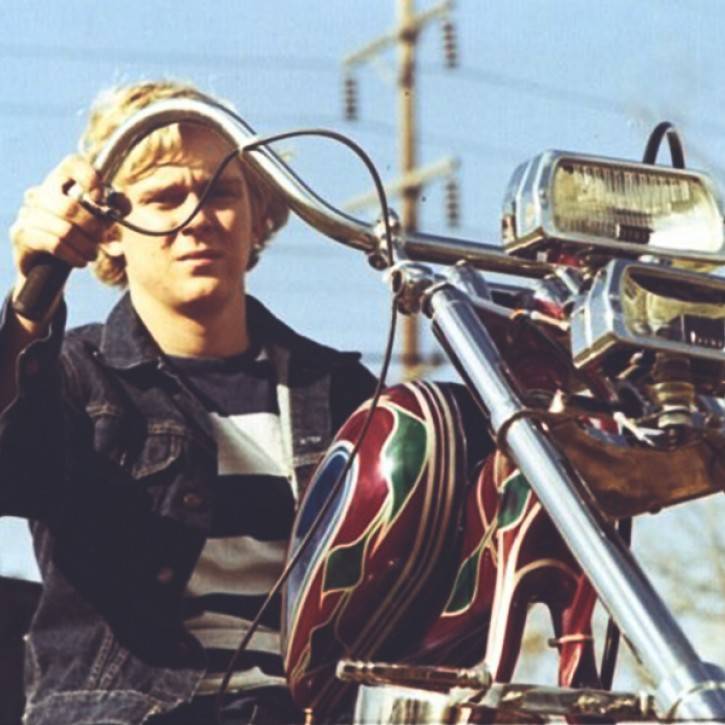 And have you got any advice for printers starting out today?
I think the internet and social media has helped a lot, but there's also a lot of misinformation out there. Anyone can say anything on these printing forums and you don't know if it's correct. The best thing to do - and it's what I've always done - is to find the best in the industry and soak up any bit of information that those people can give you. It's what I've done my whole life, I've found people who are way better than I was, whose work I admired and I've tried to open up a dialogue and ask questions.
You went to art school to become a commercial illustrator but ended up turning down the job offers you got after graduation. Was it a rebellion against office-culture?
No, not really. The more I did my own stuff, the more I was apt to continue what I was doing rather than join an ad agency. Seeing that I could make a living doing what I enjoyed, whether it was motorcycles, artwork or T-shirts, I just thought why would I want to go and work for an ad agency?! I wanted independence more than I wanted to set an art table and put in 8 hours a day laying out ads for magazines.