When makers and artists come together, possibilities to build powerful initiatives are endless." Learn more about how Relentless Merch and the Lincoln Community are "Making a Difference by Working Together.
###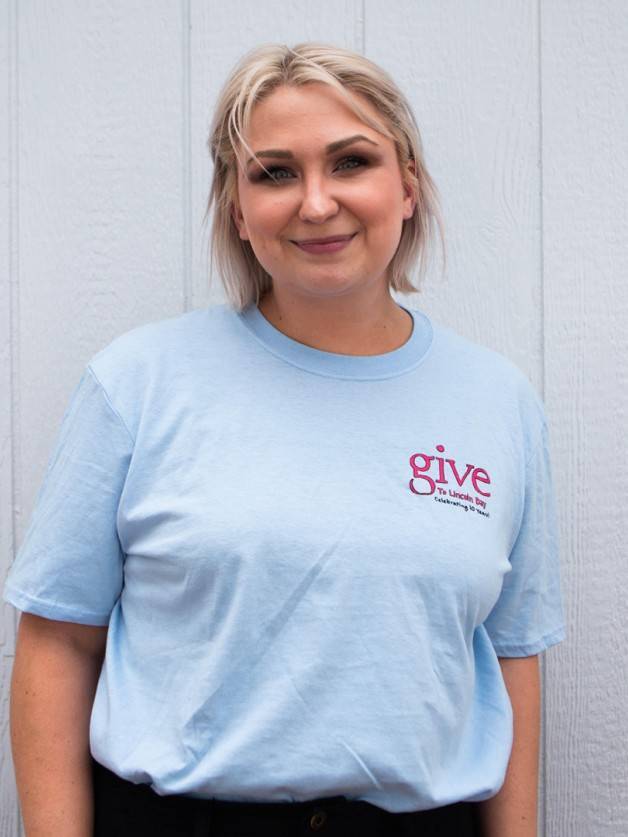 Relentless Merch and the Lincoln Community Foundation: Turning Up the Volume on Doing Good
BY MATTHEW RICHARDSON
Relentless Merch and the Lincoln Community Foundation: Turning Up the Volume on Doing Good
In a small basement in Kearney, Nebraska, where the Platte river and I-80 chase each other across the United States, two brothers started screenprinting with a basic starter kit. Thousands of T-shirts later and 131 miles further east in the state capitol of Lincoln, presses whoosh and embroidery machines hum throughout the 4,000 square feet of Relentless Merch.
Matt Richardson, Board of Decorators member, founder, and owner of Relentless Merch, amplified a love for creating merch for bands into a large-scale print business. Driven by a passion for helping musicians create their visual voice on the blank canvas of a T-shirt, Matt continues to build support throughout his community—whether it's a new band or a new organization that needs an online store. "Music is why we got into this business," says Matt. "To this day, if you're a band, like, you'll probably get a better deal if you come to us. We always want to help musicians in our local communities be able to get affordable shirts—that's why we got into it."
Music and T-shirts just go together. Headliner or warm up act, there's always a merch table with T-shirts where folks can support the music. Band T-shirts build community through fan recognition. Relentless Merch has always been there printing and building that recognition on shirts for local and national bands and their fans to wear while making a difference in their hometown community in countless other ways. "During COVID, we ran a Here for Good campaign to help raise money for local businesses that were struggling to make ends meet," says Matt. "We ran four or five rounds for music venues, bars, and even for Nebraska's "Little Josh" from Battle of the Joshes. It kept our staff working and helped us give back to other businesses. Our online stores raised thousands over the course of last year." Matt also reveals how running the online fundraising stores helped to amplify his shop's R&D. "We learned how to pivot. We'd never done fulfillment before, so that whole part of it was very labor-intensive, but we figured it out."
Just as musicians need amplifiers, so do other organizations, and the Board of Decorators is raising the volume of its social-entrepreneurial efforts by supporting each member with a fundraising effort for their local community.10 Board of Decorator members. 10,000 donated shirts. 100,000+ wearings.
As a board member, Matt thought about ways to amplify Relentless Merch's community endeavors and decided to go grassroots and donate his company's print talent and 1,000 T-shirts to a local event with a big impact—"Give to Lincoln Day." Led by The Lincoln Community Foundation and in partnership with a wide range of local nonprofit organizations, the May 25th "Give to Lincoln Day" is a giving day event that encourages people to contribute to the local nonprofit organization of their choice through a single online giving platform. Individual donations are matched by the foundation as way to generate the largest local impact. Matt breaks it down, "We thought, well, we can give to our favorite nonprofit down the street but how can we give bigger? We choose to work with the Lincoln Community Foundation printing merch for the "Give to Lincoln Day" because they are the largest donor for nonprofits in the area and we know it will have the largest impact." Since the first "Give to Lincoln Day" in 2012, thousands of donors have given more than $33 million in support of local non-profits.
Relentless Merch is printing 1,000 sapphire blue T-shirts with the heartfelt logo of "give" to help fundraise for "Give to Lincoln Day." Supporting an organization founded on continuous giving mirrors a Relentless Merch ethos. "The idea of relentlessness? It really comes down to persistence. We're always focused on what the end goal is," says Matt. "It's just exciting to see how the Board of Decorators' support helps our local community, helps us work with more nonprofits. It's great for our shop to impact our community in a positive manner." When asked about wearing one of the "give" shirts — "Definitely," answers Matt, "We're making a hundred here so we can get photos. We're going to promote the heck out of it and see what happens."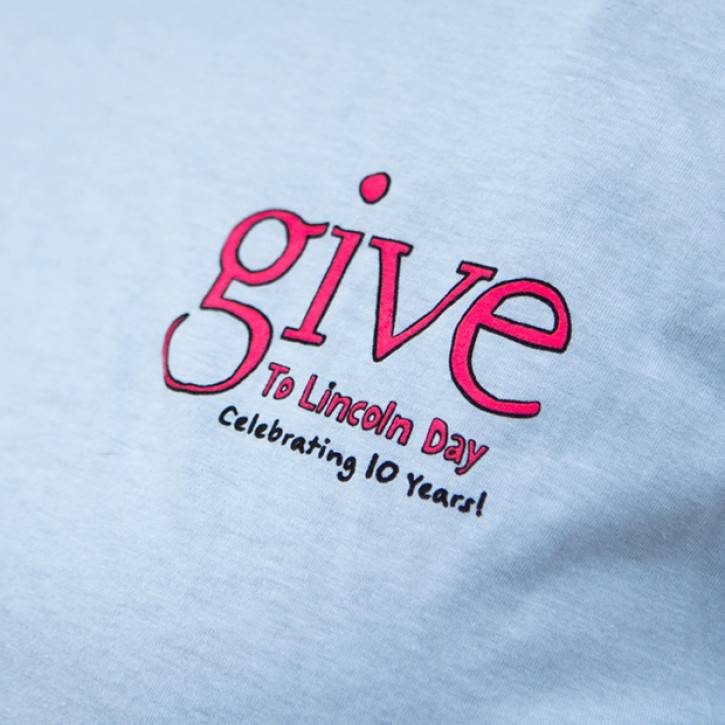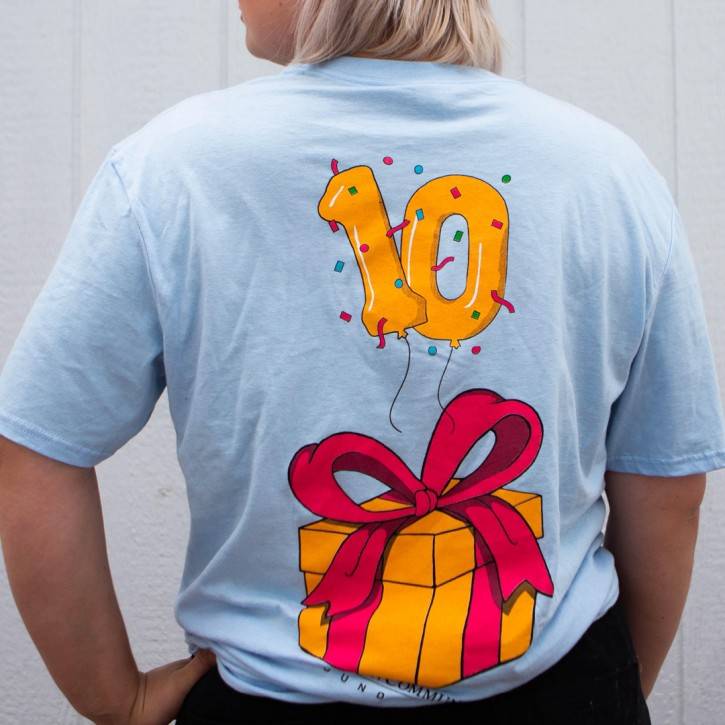 Part of the ethos behind the Lincoln Community Foundation is a quote from their site, "Making a Difference by Working Together"—something Relentless Merch knows something about. When makers and artists come together, possibilities to build powerful initiatives are endless. Matt acknowledges how the idea of creative persistence is not only embedded in their company name but in the way their whole team works, "We're always thinking about the next step. If we need to make changes. What will help us do our job better—what's going to be around the bend." Their persistence paid off during the pandemic. When asked how Relentless Merch created a sense of togetherness even while apart, Matt acknowledged the role community plays in building a solid team. "It does help the culture of the shop when everyone is working together and supporting each other in different ways—like going to see their band play. We gained three excellent people during Covid to help with online fulfillment stores—we definitely try to do as much culture hiring as possible."
When asked how his team knows when a new hire is the solid fit for the culture in their print shop, Matt acknowledges it can be difficult, "We do day-tryouts. We see if they fit the kinda punk-rock culture in the shop here. Our team is a great group—we work through tough situations together—whether it's a 7-color water-base print or the pandemic. Everyone pitched in, worked hard, and pushed through. We were lucky to come here and do our thing and help others."
The blank canvas of a T-shirt is full of potential. It's always waiting to be printed or embroidered, left chest or center chest, with the right image to create a memory of the moment where the wearer first heard their favorite new band or with the right message as a way to create positive change. Matt shared three meaningful words to describe how the Board of Decorators support makes him feel, "Stoked—to be making a change in the world for the better. Happy—that all of our Relentless Merch employees know they are a major part of making an impact on our city. And humble." As 2021 unfurls, every day, Board of Decorator members and their teams of makers and artists throw up roll gates, adjust embroidery heads, and lay the screen down on the centerline in efforts to use their creativity to make the world a little more colorful with every impression. All the members on the Board of Decorators are giving back by building back their communities, 1,000 T-shirts at a time. "I'm humbled that I'm asked to be part of the BOD and help build my community with their support" says Matt. Mirroring the sound waves in the Relentless Merch logo, Matt and his team are turning it up all the way to eleven—amplifying their impact for good, "I'm passionate about printing apparel but what's more important is what makes you passionate about the things you do."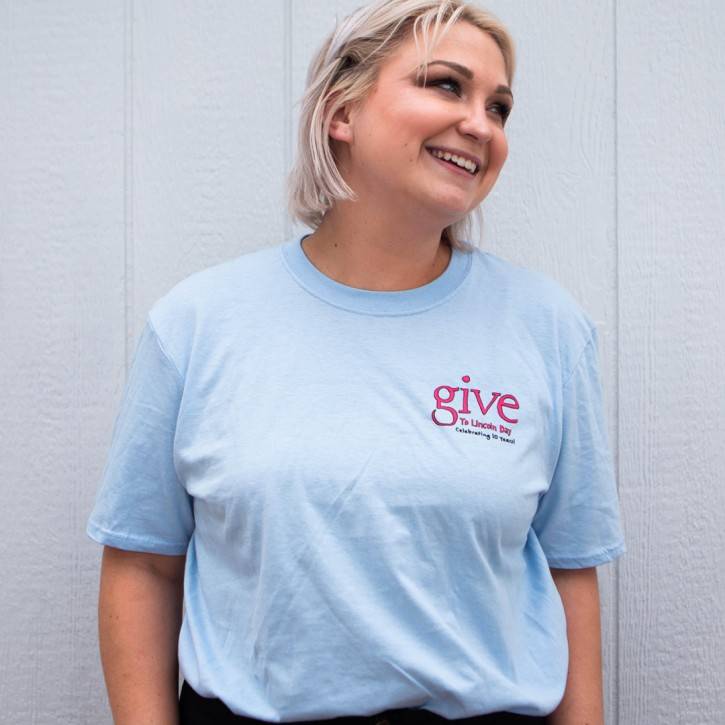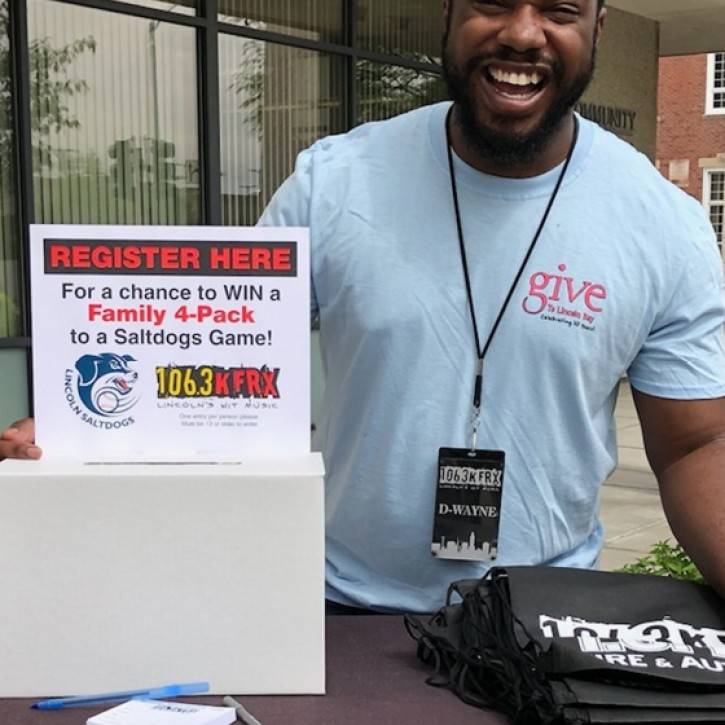 Note: Interviews were conducted via email and video and edited for length and clarity.
Ways to get involved:
#tags
Weblinks:
https://www.givetolincoln.com/