Whether you are an established T-shirt screen printer or DTG operation, or you are thinking of starting one, looking ahead and assessing evolving and future screen print industry trends is a smart move.
###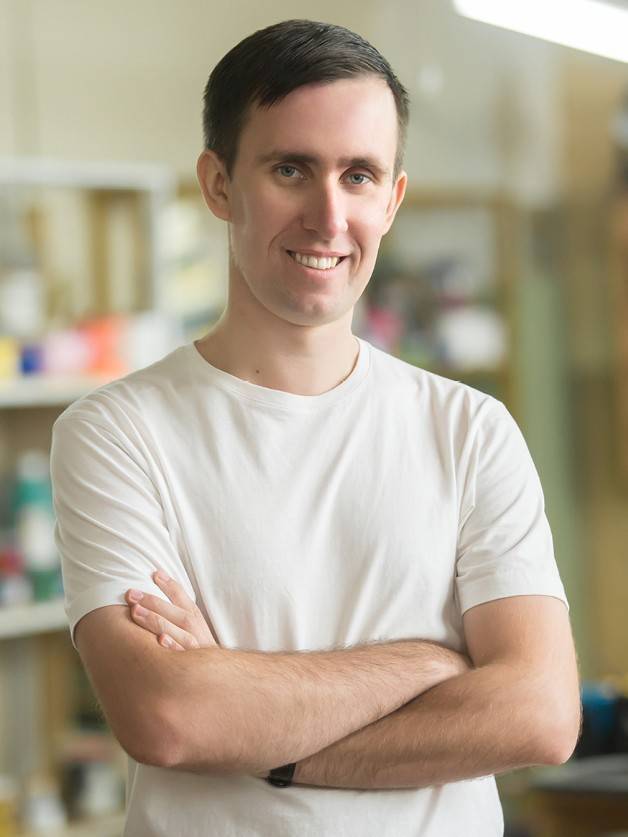 Impact of DTG on the Next Generation
CONTRIBUTORS: DAVE GARDNER, ANTHONY CORSANO
DTG's Impact on The Next Generation
Whether you are an established T-shirt screen printer or DTG operation or are thinking of starting one, looking ahead and assessing evolving and future screen print industry trends is a smart move.
We talked to three industry veterans, Dave Gardner, director of creative embellishment, Gildan; Anthony Corsano, COO/Operations Manager, Bolt Printing & Embroidery, Brookfield, Conn.; and Mitch Heiman, president, Perrin Sportswear, Grand Rapids, Mich., about how they saw DTG impacting the future of screen printing and whether or not the next generation will be using screen printing presses or digital printers to ply their trade.
Because there has never been widely available training or trade schools for screen printing, it has long been a trial-and-error self-taught process. Many of today's successful shops got their start in their home.
What often attracted people to screen printing was its low entry cost. A topic discussed by our three experts was how will digital affect the garage shop, keeping in mind the pros and cons of getting started in screen printing vs. digital as discussed in our first two installments.
"I think the small shops that start in a garage or a basement will continue," says Corsano. "The cost of entry continues to be as little as a few thousand for used equipment, and you can get brand-new equipment for as little as $10,000."
An informal survey of several screen printing and digital equipment suppliers resulted in an estimated $7,500-$8,000 for a start-up screen print shop with a new manual press. Start-up costs for new digital equipment, which includes a printer, pretreatment machine and heat press, was in the $18,000 range. So screen printing does have the edge for a newcomer on a limited budget.
Mitch Heiman sees indications that startups may also be more attracted to digital by the size and type of orders that are trending.
"What I'm seeing with DTG and younger people is they're doing a lot with upstart fashion companies that need only small quantities and one-offs. I think that's a reason that gets reinforced when you look at that relationship.
"With the next generation you also have to consider what are they looking for with regard to work and a career? For example, how are they managing and using information, the Internet, and social media.
"I think the next generation will be selling product through social commerce. They will have the ability to check out a network and pair up with an influencer to help them market, and that's going to be a big factor when it comes to which method of decoration they choose.
"I don't think DTG is going to replace tried-and-true screen printing, but when it comes to decoration techniques and opportunities, I think there's going to be fewer true screen printing operations in the future.
"It's going to be the individual or small company that is going to migrate toward DTG. I think that's what's going to replace the garage shop demographic," says Heiman.
"Another thing that is going to make DTG appealing to the younger generation is its sustainability," he adds. It uses less water, less energy, and the inks are biodegradable; all of this aligns with their culture and message."
"If we take a look at what's happening with 2020 and the pandemic, there's competition I had on the other side of the state that is no longer in business as well as competition around the country," notes Heiman. "The pandemic has unfortunately closed lots of doors. When you look at that, you realize if you really want to compete in this business, you have to know more than how to print garments.
"If you're selling B2B, you have to have all the finishing equipment. You have to have T-shirt folders, pad printing machines, and all sorts of additional tools to send merchandise directly to Amazon. You also need 2D barcoding.
"The game has changed for screen printers who are still in the industry, because it's no longer just a brick-and-mortar game. I got orders the other day, half of which will go to a warehouse and half to Amazon. It's the nature of the beast as the industry evolves.
"This scenario happens with a variety of our accounts now. Whether orders go to a client's warehouse for its own ecommerce or to Amazon, there are different packaging needs. Less sophisticated printers who can't handle these requirements are going to be replaced with DTG," predicts Heiman. "I think only printers who can financially and operationally manage the new requirements of ecommerce are going to be left standing."
This doesn't mean that the small shop will go away. Corsano still believes there will be a place for the small business.
"Those who want to have a small shop can make a solid living and support the local community without necessarily having a significant Internet presence," he says. "But I think those who want to grow substantially outside of their community have to figure out the technology aspect. That's the big shift that I see."
The industry veteran recommends taking advantage of help to ensure business survival. "There are lots of consultants and people out there mentoring," he says. "I think the sooner a small business reaches out for assistance and makes sure it understands finances, costs and how to retain employees, the more likely it will succeed into the future."
In summary, no one sees T-shirt screen printing going away. However, as DTG continues to get better and evolve, it will become a better option for certain situations and circumstances.
"Things might change drastically, but I don't see any indication based on today's quality and technology that digital will take over the sweet spot of printing for many years," says Corsano.
"Could you give someone a 100-shirt job that's four colors on a white shirt, and have the new guy come in on day one and print that on a DTG machine successfully that same day? Yes. Could you have that same person come in to a screen print shop and print that on day one? No." he says.
"My final conclusion," says Gardner, "is that since the introduction of desktop computers, screen printing has become less of an art. From an artistic standpoint, true artisanship will be kept alive by people who are passionate about it as an art form. Commercially, the future is digital with a combination of screen printing. Who knows what lies beyond that? But one thing I wouldn't do is bet against screen printing, because it's been around for a couple thousand years."