Lon Winters shares his advice on printing with fleece for the first time
###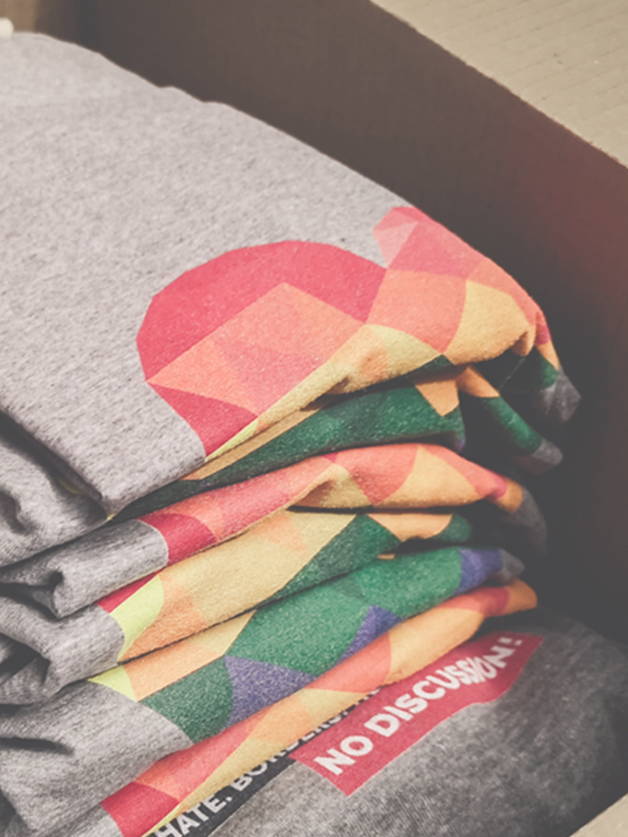 Tips
for
Printing
on
Fleece
Tips
for
Printing
on
Fleece
Lon Winters shares his advice on printing with fleece for the first time
Do your homework
If you're working with any new fabric you're unfamiliar with it's important to do testing first. This is especially the case with fleece fabrics, which can have all sorts of coatings on them (such as a silicone coating or waterproofing) that may prevent the adhesive from working or certain types of inks from printing properly.
Cool it
Those of us who grew up running plastisol and cotton could overheat everything and get away with it – because cotton doesn't bleed. But with fleece fabrics, you'll need to manage your dryer temperatures and flashes to prevent dye migration and bleed-through. Fleece fabrics vary so there are no hard and fast rules but generally, you need to lower the dryer temperatures. For some fabrics that really want to bleed at lower temperatures, a low-cure product such as a silicone-based ink might be the only answer.
A lighter touch
Because of the thickness of the material, fleece fabrics tend to move around during printing, causing blurry prints or poor registration. You need to use minimum pressure and a minimum off-contact to reduce the movement of the fabric. If you have the option of designing the artwork with less intricate details, that will be more forgiving on a fleece fabric.