Based on my experience incorporating social media in my marketing, you are missing out on valuable opportunities if you don't participate.
###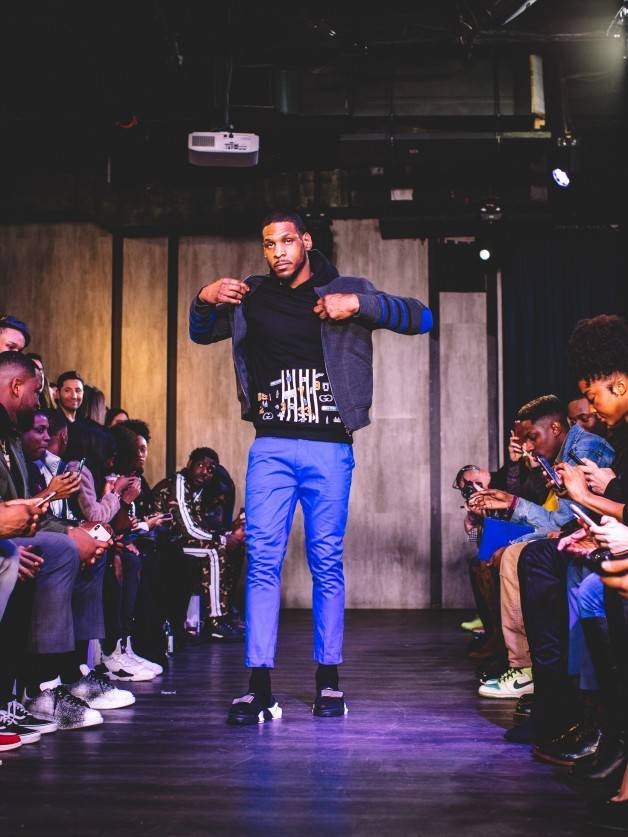 Make More Money With Mixed-Media Designs
Make More Money With Mixed-Media Designs
Dennis (DJ) Kinslow, president of New York City-based Constantly Create, is a huge proponent of mixed-media design on garments that incorporate DTG printing. "Mixed media gives you the opportunity to offer a more premium product to your customer," he says. "Plus, you have a broader canvas to decorate an entire garment: printing on the hoods, sleeves and pockets, for example."
For Kinslow's shop, a large portion of his business comes from streetwear brands, which love multimedia gear. "They like to get really creative with their apparel," he says, "and DTG is a big part of that." Here are five ways to pave the way for multimedia designs that rock your shop's bottom line.
1. Your garments echo what's at retail.
Kinslow likes to create the types of decorated apparel people see at retail stores, giving the garments an immediate higher perceived value. "When you're walking through the mall and go into a store like H&M, you see pieces on the racks that combine stitching and printing," he says. "Or, you'll see print on hoods and pockets. It's easy for a client to show you an example of what they like. And when you can show retail-inspired samples, your customers buy in quickly. They say, 'I want to wear that.'"
In addition, you can offer a seven-to-10-day turnaround when you're creating a multimedia piece. "When you're decorating a garment with DTG and embroidery in different, hard-to-hit locations, then it allows you a little more time," Kinslow says. "That turnaround also adds to the premium nature of what you're selling."
2. You offer much more than one-color logos.
Yes, you could offer a one-color screen-printed logo for a startup streetwear brand. "But when you start getting really colorful with DTG in different locations, you help your customers' brands get noticed," Kinslow says. "In turn, that helps your business grow."
Kinslow loves that DTG printing is a great base for mixed-media decoration. "It offers unlimited colors and you can create gradients, which is amazing for character art," he says. "Streetwear brands are definitely intrigued by unlimited gradients."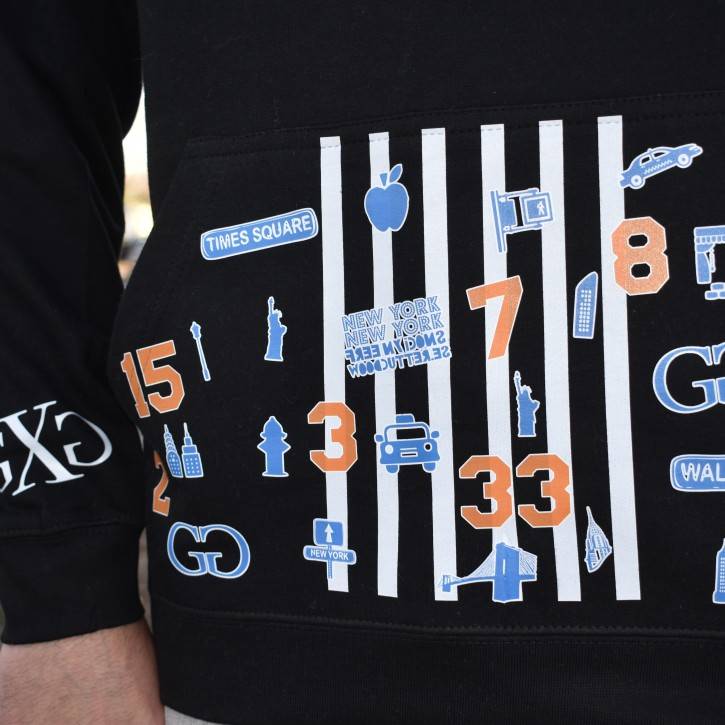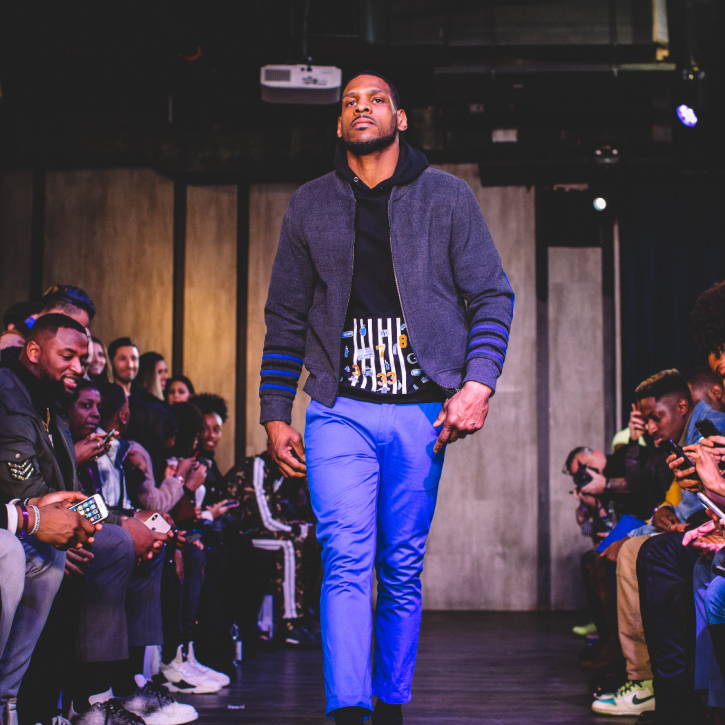 3. Be prepared for some trial and error if you want to go big.
Kinslow says a decorator can't expect to get good at mixed-media designs unless they're willing to practice. "When you're printing over a seam, for example, you have to learn how much pressure to apply," he says. "You have to put in the time to turn out amazing garments. You might end up burning a bunch of hoodies or printing off-colors."
However, Kinslow likes that DTG offers a lower barrier to entry with mixed-media than screen printing. "DTG definitely gives you some freedom," he says. "Plus, instead of embroidering a whole jacket back, you could print a large part of the design and then add puff stitched elements."
Tip: If a customer does want a 150,000-stitch jacket back, Kinslow educates them about what goes into creating a premium garment in terms of time and cost. "You have to relay that information so they understand why they're paying a premium price," he says.
4. Create content (and samples) around your production process.
In 2020, Kinslow plans to document his elaborate mixed-media production process to show how all-in his team goes to produce premium gear. "We'll create educational content that includes photos and videos to really show our expertise to our customers," he says. "Nine times out of 10, people want to see examples of our work."
Kinslow also plans to build longer video episodes featuring a day-in-the-life of his shop, where they show the real-time planning and production of the garment. "That brings customers into our world," he says. "You can relay your personality, character, work ethic and passion through videos. People buy from people. And as we all know, it's cheaper to keep a customer than to acquire a new one."
That's another reason why Kinslow says it's so key to create samples when you first start out in mixed-media decoration. "A content library or online gallery is a must-have so your prospects and customers can see what you can produce," he says. "That also helps validate your services, even if you're showing your work to your first multimedia customer."
Kinslow also recommends creating an extra piece out of each run you do to keep for your own marketing efforts. "When people come into our shop, they want to actually see and handle the garments," he says.
5. You produce garments you love for clients you love.
Case in point: Kinslow decorated a hoodie for New York City-based men's lifestyle brand Grungy Gentleman's fashion show.
"We DTG-printed a simple design to rep Big Apple culture on the kangaroo pocket that included fire hydrants and basketballs with past and present Knicks' players numbers," he says. "We also used vinyl to complement the print."
When you want to get started with mixed-media garments, DTG should be a cornerstone of the decorating options you keep on hand to produce wow-worthy garb for branding and brand fans.