Dave Gardner shares his observations and insights for those who may still be on the fence about investing in DTG printing.
###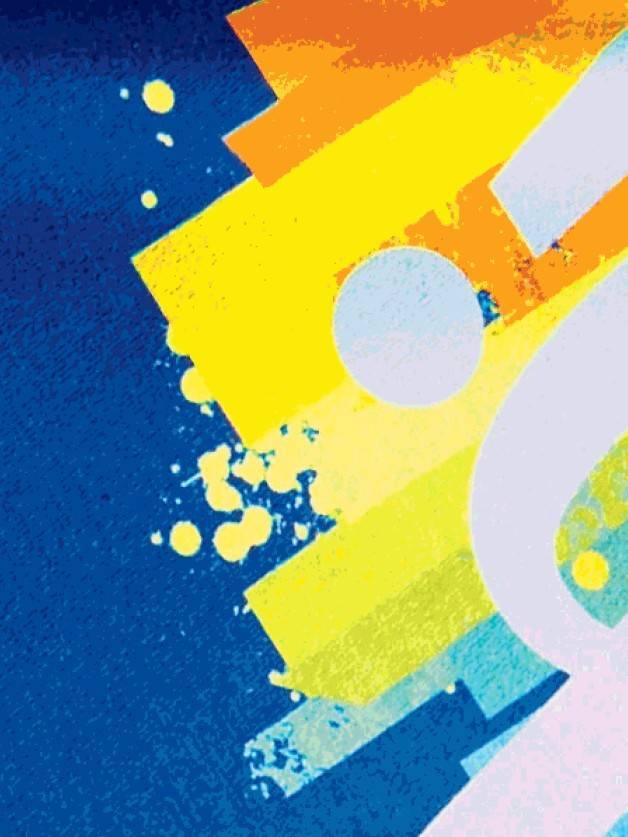 My
First
Experience
with
DTG
Printing
My
First
Experience
with
DTG
Printing
While digital direct-to-garment printing has been around for nearly 14 years, there are still plenty of screen printers who remain on the fence as to whether or not it has a place in their shop. Like any apparel decorating method, it has its pros and cons, as well as a learning curve, which some shop owners hesitate to take on.
If you are a screen printer still undecided about whether or not you should make this investment, I'd like to share my observations about this process from my perspective as a screen printer with 38 years' experience in the industry.
It's June 2020 as this article is being written, and I have had a printer to play around with for about seven months now.
Since part of my job involves testing fabric for printability, installing a DTG printer in my home office was a logical move and one I welcomed. From an artist's standpoint, screen printing artwork has been moving into digital for some time now and with the DTG printer, I could begin to understand the front end of the process.
The printing part of a DTG machine is fairly easy and straightforward. What intrigues me is learning about what you can do with the artwork. For example, how can I manipulate files and use the shirt color as part of the design? This is just one aspect I have been working on.
So the first thing a screen printer needs to understand is a DTG printer needs its own space. It has to be in an environment where you can control the humidity. In Buffalo, N.Y., there's no such thing as low humidity indoors in the winter, so I built an extra room in my basement to house it.
You need to keep the humidity in the 50% to 60% range. The space also needs to have good ventilation, because shirts need to be pretreated. If you are running it every day, you may have excess pretreat floating in the air you will want to vent out.
Because I am running my machine only to do research and development, I am using a heat press to cure shirts, but if I were doing this on a production level, I'd prefer a small belt dryer. Heat pressing the ink changes the texture of the design resulting in more of a glossy look.
A tech was sent out to train me, and that was a one-day process. From an operational standpoint, I found the machine easy to use. I was up and running within a couple of hours with a shirt profiled and printed in that time.
I compare that to what I had to learn to screen print. That involved learning how to create separations, coat screens, mix inks, prepare squeegees, adjust screen registration, etc. There are so many variables you need expertise in. So in terms of training, there is no comparison.
Once I was up and running, my first question was "Could I predict my printing results based on what I was seeing on my computer screen?" Ideally, I wanted it to be WYSIWYG (what you see is what you get). I knew from talking to other artists there is little control within the machine's settings.
Looking at it from a manufacturer's perspective, I understand why units were designed to be as close as possible to uploading artwork and pressing a button. But my question was "What happens when what you see on your screen is not what is coming out of the printer?"
I think most people attempt to solve this problem by spending 10 hours building profiles or tinkering with the machine, but my theory has always been why fight it? And, I've always liked to reverse engineer things.
So instead of tweaking the machine, I fine-tuned my monitor. I put a printed shirt in front of my screen and adjusted the saturation, color shift and other settings until it looked like the shirt. So beyond the monitor not matching the print, there's not a lot of expertise needed.
Back in the `90s, I printed the cover of a magazine that won an award. It was done in a dark room with Rubylith and film. I don't think I even had a desktop computer yet. Everything was done by hand. I put in between 20 and 30 hours of work in separation time alone.
I took that same piece of artwork and digitally printed it. And I thought "That looks better than the screen printed version." Mostly because of DTG's superior ability to hold fine detail.
One of the biggest downsides to DTG for me is the lack of control from an artist's standpoint. For example, when you are screen printing on dark colors, you have a greater ability to manipulate how much white ink you are laying down for the underbase than with DTG. With screen printing, I can fine tune the color plates in Photoshop before sending it to the raster image processor (RIP).
As an artist, I want to see what the white plate looks like. You can preview those in DTG, but you can't open them in Photoshop and adjust individual channels. However, if you are using a hybrid system, this problem goes away, because the white underbase is adjustable along with the CMYK channels giving the artist much more control.
Frankly, the average DTG user is going to be happy with what they get. However, there's a very small percentage of us experienced screen print artists who will want to get inside and play with it.
It came as a surprise to me how much maintenance is required with a DTG printer. If you're not running it daily, you can have all kinds of problems. There are daily, weekly and monthly maintenance requirements. This is an area where I've talked to printers who have just thrown up their hands and said "This really isn't for me."
Because the white ink has binders, if it is not sprayed regularly, the nozzles will clog. So it needs to be run at least once a day.
But aside from some of its drawbacks, I love DTG. The results I get compared to the amount of work I would have to put into screen printing does not even compare. For me, that was the biggest revelation.
There are only a handful of people who can do high-end 14-color simulated-process separations that look photo realistic. A DTG printer can achieve that in 1/50th of the time. This technology levels the playing field between high-end screen printers and the average decorator. Now, everyone can print the same job.
Dave Gardner got his start in the decorated apparel industry as an assistant art director for 3-D Emblem in Fort Worth, Texas in 1982. He's owned two screen printing companies—Body Graphics in Houston and Gardner Graphics in Appleton, N.Y.
In 2000, he joined New Buffalo Shirt Factory in Buffalo, N.Y., where he served as senior vice president creative until Gildan purchased the company in June 2013. Since then he's worked for Gildan as director of creative embellishment where he oversees research and development in New York state and Honduras.
He is widely known in the industry as a pioneer in simulated process printing (creating photorealistic multicolor screen printing on darks) as well as a leading authority on artwork and separations for textile screen printing.