Learn how consumer preferences will play a major role in determining the future of screen printing.
###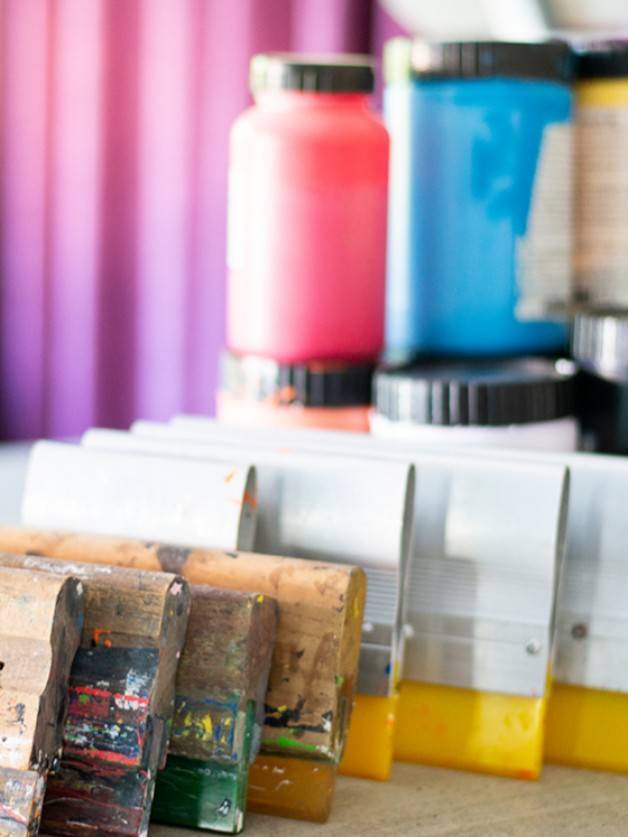 The Digital Evolution and the Future of Screen Printing – Pt II
Contributors: Dave Gardner, Anthony Corsano
The Digital Evolution and the Future of Screen Printing – Pt II
Which Will Newcomers Choose: Screen Printing or DTG?
Consumer preferences will play a major role in determining the future of screen printing.
While no one is predicting that T-shirt screen printing—as we know it today—is going away, there's no question that digital direct-to-garment printing has become an accepted decorating method for the commercial side of the industry.
In an earlier blog, The Digital Evolution and the Future of Screen Printing we discussed why newcomers and entrepreneurs might be more attracted to one versus the other.
While DTG does have advantages over screen printing, the reverse is also true. One of the most significant benefits is its lower cost per shirt once a minimum quantity is reached.
"If I'm sitting around waiting for the price of digital to match screen printing, it's going to be a very long wait," observes Dave Gardner, director of creative embellishment, Gildan.
Anthony Corsano, COO/Operations Manager, Bolt Printing & Embroidery, Brookfield, Conn. agrees. "Unless digital can bring the same cost structure, quality and breath of work, it won't replace it. I can't imagine digitally printing 10,000 shirts with a one-color print."
So its cost advantage alone will ensure its long-term survival.
Learn More: DTG Vs Screen Printing: Finding the Sweet Spot
Corsano believes that people will continue to get started in screen printing in the same manner as in the past.
"I don't see anything different today than 20 years ago that prompted people then. The entrepreneurs who get into printing are touched by this industry in some way while growing up. Whether it's producing goods for their fraternity or sorority in college, being involved in a creative hobby, or wanting to print their own artwork.
"Obviously, technology is taking over the world, but T-shirts touch us throughout our lives. There are still a lot of family-owned screen print businesses and a lot of screen print companies that will attract people for work," Corsano observes.
"I don't think this was ever an industry where someone at 12 years old said, 'I want to grow up and be a screen printer.' But there are screen print company employees who will go on to start their own business or take over a family business. I don't see it drying up completely yet," he insists.
According to Gardner, consumer tastes will also have a role in how things play out. "If a trend evolves where one- and two-color screen printed designs come back, because buyers get tired of having a digital photo on their shirt, it could all flip," he notes.
"Look at the global brands like Nike and Adidas. They still offer screen printed T-shirts, because there's a clear-enough distinction between digital and screen printing where people can tell. A good, high-solids water-based print is beautiful, and you can feel its value especially on a nice garment. From that standpoint, digital still has a long way to go," he says.
"So the future is up to the consumer. People's individual choices are going to dictate what we do next," Gardner concludes.
Learn More: Adapting to the DTG Evolution
Both Corsano and Gardner agree that the art aspect of screen printing also guarantees its survival over the long haul.
"I think artists are driven to take their art and put it on T-shirts," says Corsano. "People want to tinker with it, and those who fall in love will take it to the next level."
"Screen printing will never go away, but it may become an artistic endeavor, not a commercial one," predicts Gardner. "It's going to be people who are truly interested in the craft and art of screen printing.
"From a T-shirt manufacturing standpoint, it used to be that the goal was to create a shirt at a promo price, because the buyer was going to run 100,000 pieces of it with the screen printing costing about 25 cents per shirt. It's a sweeping statement, but probably close to truth that in the digital world, the cost of print is going to be more than the shirt. And that's a whole new paradigm."
Gardner noted that when he started out in the industry, it was not unusual for him to spend a full week creating one design and another week separating it. Today, with computers, scanners, raster image processors (RIP) and graphics software, designs are knocked out in an hour ready to print.
Driving the popularity of DTG is the shift in consumer demand from an outstanding design that sells hundreds of thousands of shirts to hundreds of designs that offer the variety and uniqueness that today's consumer is looking for.
"Because those huge orders are dying off that creates a new challenge from an artistic standpoint," states Gardner. "With digital, which requires minimal setup, it's possible to print up to 60 different designs in an hour. The problem is how do I create those 60 designs?"
"I think what suffers is creativity, because under that kind of pressure, you need to repeat something you've done before, or something somebody else has done, because you can't take a chance. The risk/reward ratio isn't worth it," he says.
Hence, with the increase in the quantity of designs, we are seeing a decrease in the quality. "I think the way you justify that is if you just keep churning out designs, it really doesn't matter if something is successful, because it's going to be replaced next season anyway," concludes Gardner.
In part III of our series, learn about other trends and economic factors regarding DTG and how it is impacting the T-shirt screen printing industry.